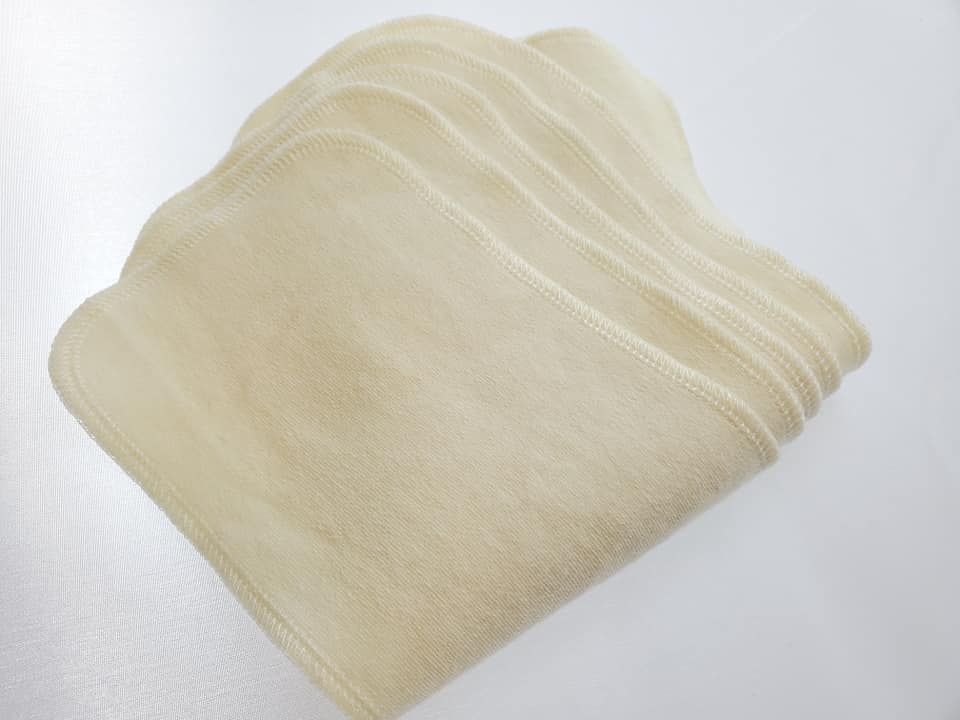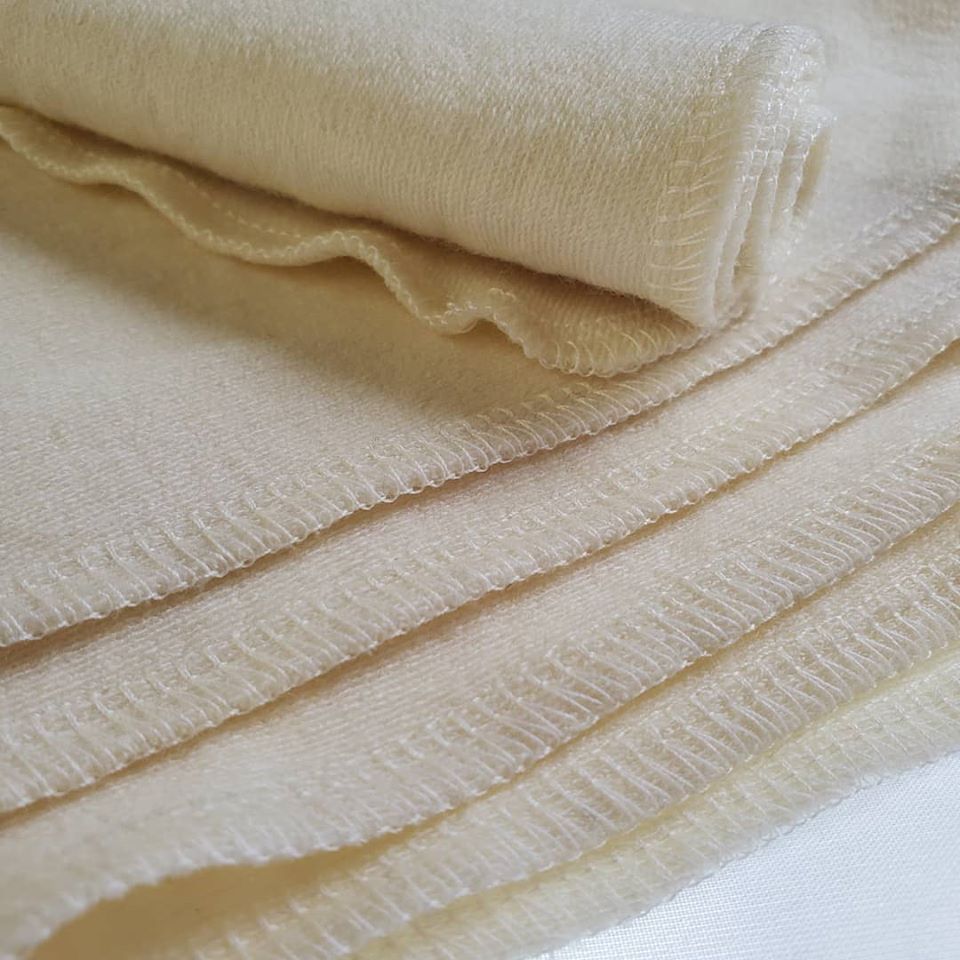 Moisture Wicking Merino Wool Liners
Try our 14″ x 5″ Moisture Wicking Merino Wool Liners.  They are made with our Silky soft Merino wool, which is washed and not felted like our diapering wool.  Moisture is pulled through and leaves a feel dry sensation against the skin to reduce rashes and leave your baby feeling comfortable.  It will also protect your diapers as well from staining.
Do not lanolize these, as they will cause repelling and leaks
Do not bleach them as it destroys the protein in the fibers
Cold only, heat will cause felting.  Hand washing is preferred
Machine washing may get more clean with a rinse and spin in the machine however this may cause damage to the wool
Do not expect these to look great with use, they protect your diapers and your baby's bum
Do not agitate too much as this may cause felting or fluffies on the serging
These may shrink a bit with use and washing no matter what you do
Air dry between uses if only urine, always wash if there is other matter
Note we use our "Silky not Silky wool" SNS
These are going to see the very worst your child can throw at them.  Expect staining.  Expect to wash them frequently.  But they are giving very good results with rash prevention and clearing up or existing conditions.
DO NOT WASH THESE WITH YOUR DIAPERS the heat and heavy washing will likely destroy them
Yes these all may seem like scary warnings.  These liners are made with unfelted specially milled wool that is a bit more delicate.  We serge the edges to keep them from fraying.  The intended use is really hard on the liner but they need a delicate hand when washing them.  But they are also working really well.  Babies are sleeping better, less rashes,  we have had reports of prolonged rashes clearing over night.
Share