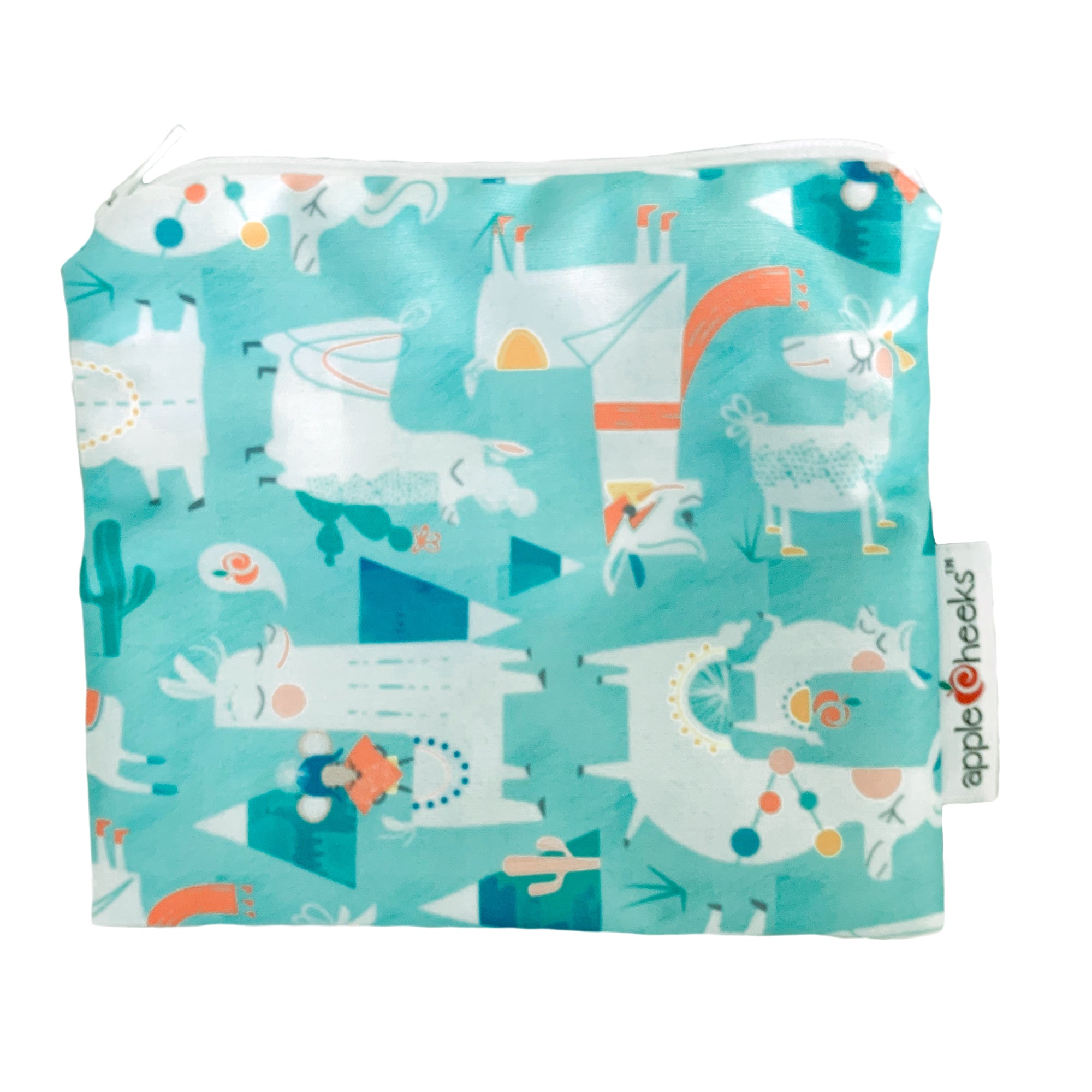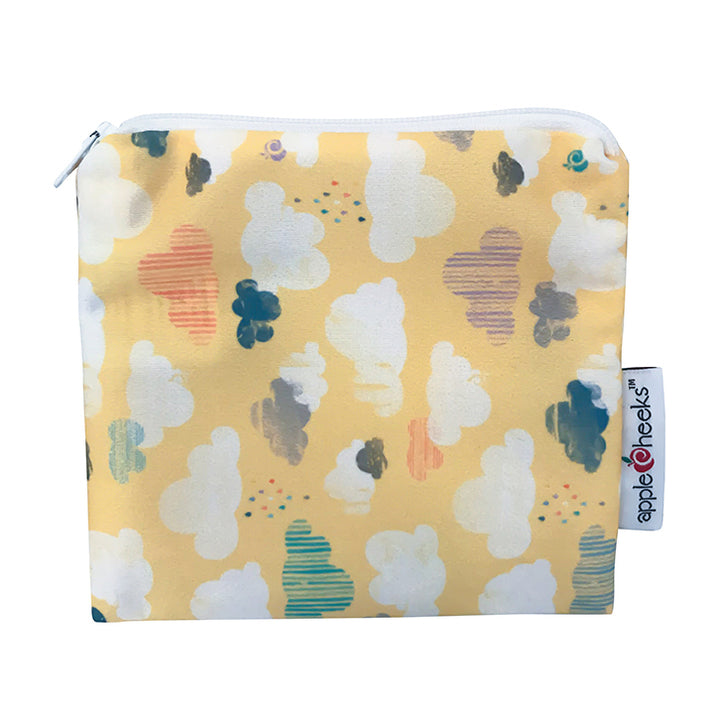 All AppleCheeks™ Storage Sacs are FOOD SAFE!
Designed to keep odour and moisture in and preserve a controlled environment for your soiled cloth diapers between washes. Note that the sacs are water-resistant, not waterproof.
These Sacs wash up like a dream so just throw them into your washload and then hang to dry or dry on low. What could be easier?
Proudly manufactured in Montreal, Canada.
MiniMinis are 14cm x 14cm and are FDA-approved for food safety! Use for snaps, change, cards, small electronics, beauty supplies…your options are unlimited!
 Sizing Directions
They come in many generous sizes:
MiniZips are

22.8cm x 

14.6cm

.

 

They're perfect for transporting a diaper change, wipes, gentle cleansing solution, or mama cloth

. You can even bring snacks (yes, they are food safe!), and so much more!
MegaZip, is the perfect size for toting so many things, from (wet or dry) clothing to toys to cloth diapers to essentials for any member of the family. Made from food safe fabric, the MegaZip can also be used to carry snacks and other food. You will find many uses for this versatile, multi-purpose sac, which measures 26.6cm long, 17.7cm tall, with a generous a 6.35cm gusset.

Size 1 Storage Sac is 39.3cm high, 27.9cm wide and 7.6cm deep. It's perfect for daily outings. Just throw it in your diaper bag and transport your dirty diapers with ease! And its use is not limited to dirty diapers, either. Use for extra changes of clothing, storage of dirty clothing, transportation of damp swimwear, shoe storage, luggage organization, etc.

Size 2 Storage Sac is

 

63.5cm high, 

52cm wide and 

11.4cm deep

, features a drawstring closure, size 2 sac is designed for home storage. It is j

ust

 

the right size for a full-time kit, and can hold your entire collection of dirty diapers, while keeping odours in!
Share