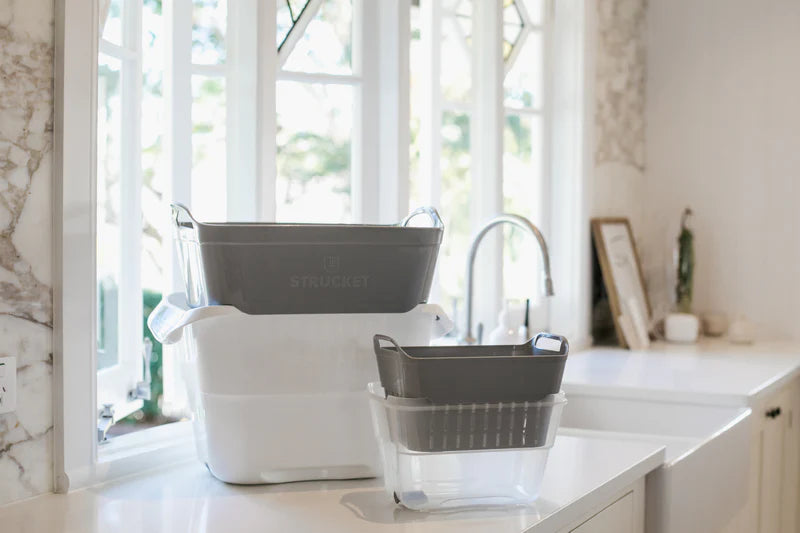 Strucket 19L + Mini Strucket Bundle
Get the dynamic duo: Strucket and its sidekick — the Strucket Mini.
Purchase includes:
They're perfect for tiny messes to big clean-ups in any shape or form, and look this good doing it.
Buy a bundle and save $10!
Share
Gamechanger
This is a product that made you think 'Where have you been all my life". I use mine for so many different things. Prep veggies and fruits, drain pasta, I can do meal prep for the next couple of days in one go. The clever design allows me to drain the vegetables when I''m ready to cook them by placing the inner tray up on the side. Then place it in the sink and pull the plug on the bottom. Fantastic!!! I love it!!