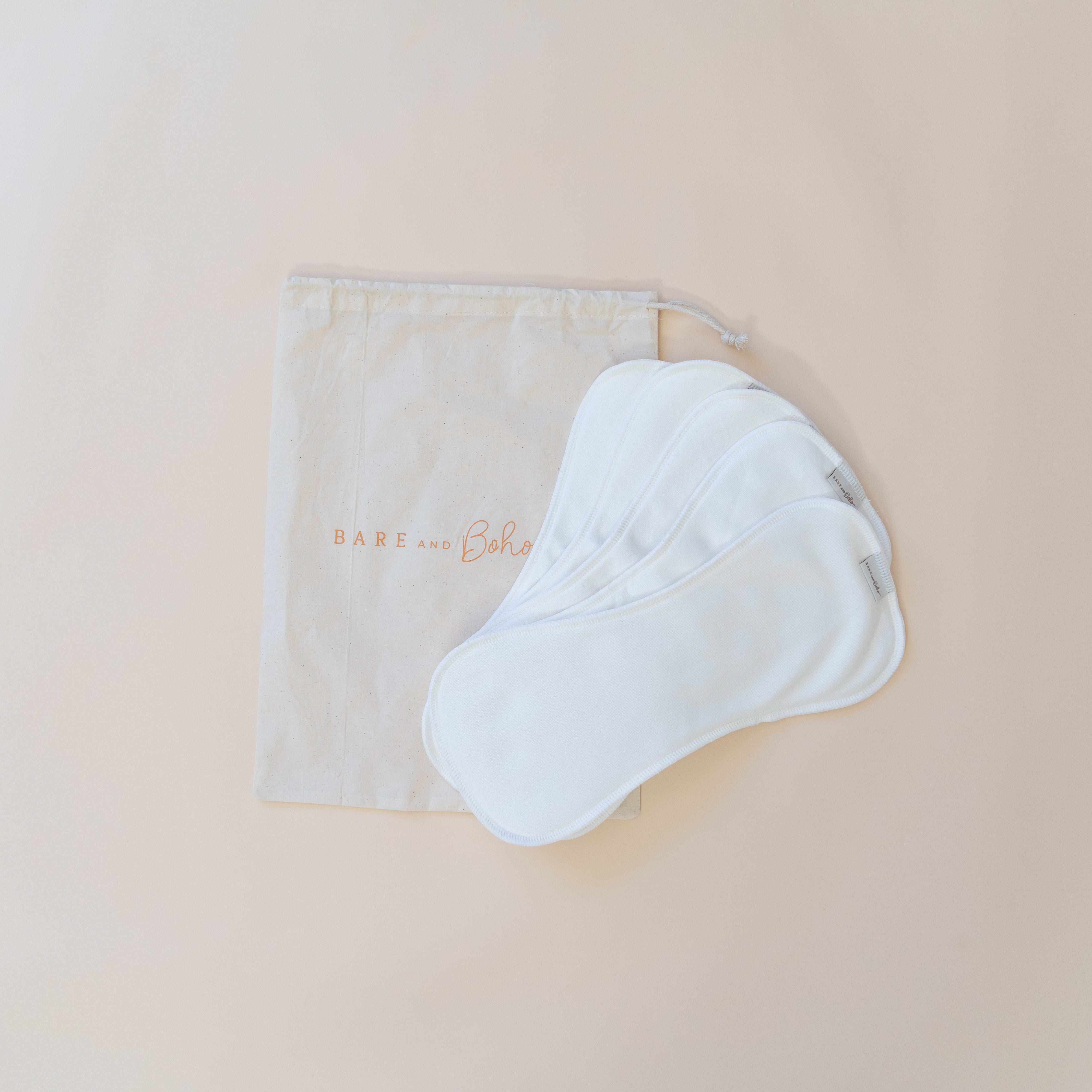 A contoured pad that is added to your nappy on top of your inserts to add an extra layer of absorbency for heavy wetters, naps or overnight use.
Consisting of four layers of super thirsty bamboo-cotton fleece, becoming an extremely efficient pad providing added protection. Shaped to provide a snug fit around baby's inner thighs and to minimize bulk between thighs.
Available in dual sizing: Newborn 1-5 kg or One-size 4-18 kg.
Share