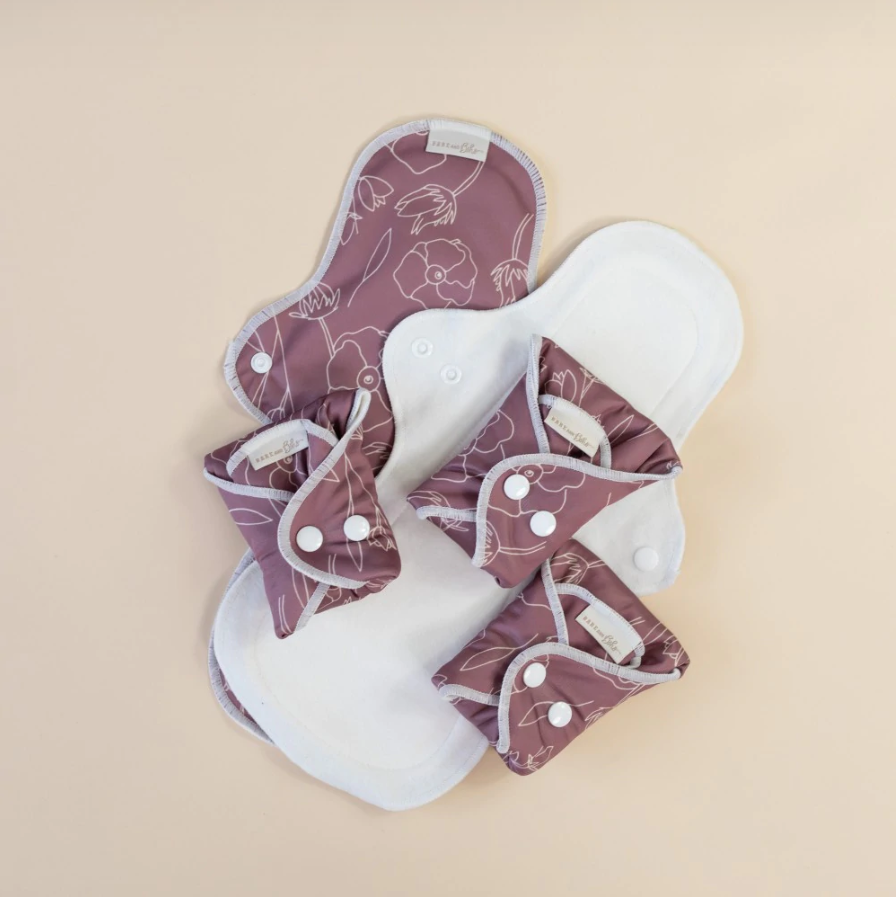 5 Pack Reusable Cloth Sanitary Pads
Our Cloth pads are an extremely cost-effective product to use during your cycle, but also importantly, will keep damaging waste out of land fill; preventing thousands of disposable pads, tampons, and liners out of the garbage or flushed in to our seas.
Our Cloth Pads are extremely lightweight, soft, durable and provide comfort; whilst offering ultra-absorbency.
Our Cloth Pads consist of a water-resistant anti-leak base layer of laminated polyester (PUL) with wings designed to snap fasten around the base of underwear for security. The wing snaps have 2 size options in width to cater to your desired fit.
The inner absorbent layers are made with varying numbers of thirsty layers, further topped with 100% Organic Cotton fleece.
Our range has been designed to suit all needs and manage various levels of absorbency, including Light, Medium, Heavy and Ultra Heavy Flows.
Light Flow Pad (2x Layers of Absorbency) is designed short like a panty-liner, and is super lightweight and suitable for light leaks and daily wear and light post-partum incontinence. Length 20cm.
Medium Flow Pad (2x Layers of Absorbency) is suitable for Medium ow and daily use, being longer than panty-liner in length. Length 26cm.
Heavy Flow Pad (3x Layers of Absorbency) is suitable for daily use with heavy periods. Length 29cm.
Ultra-Heavy Flow Pad (3x Layers of Absorbency) are specifically shaped to accommodate for overnight and super heavy bleeding and post-partum bleeding. Length 33cm.
Share
First timer
Trying out cloth pads as backup for my menstrual cup. The patterns are lovely and the cotton is soft. It does feel a little thicker than I am used to, but hopefully will get used to it soon enough.