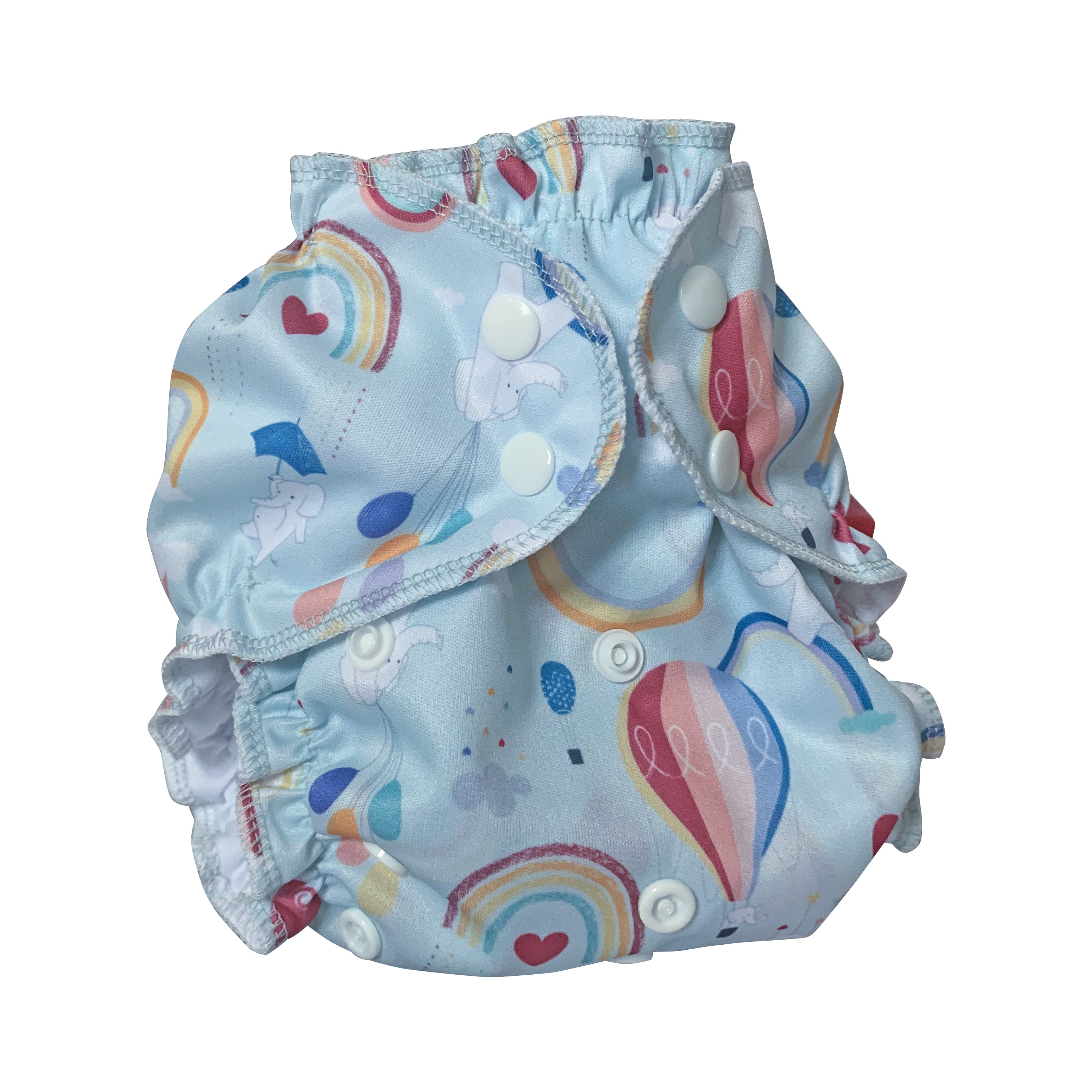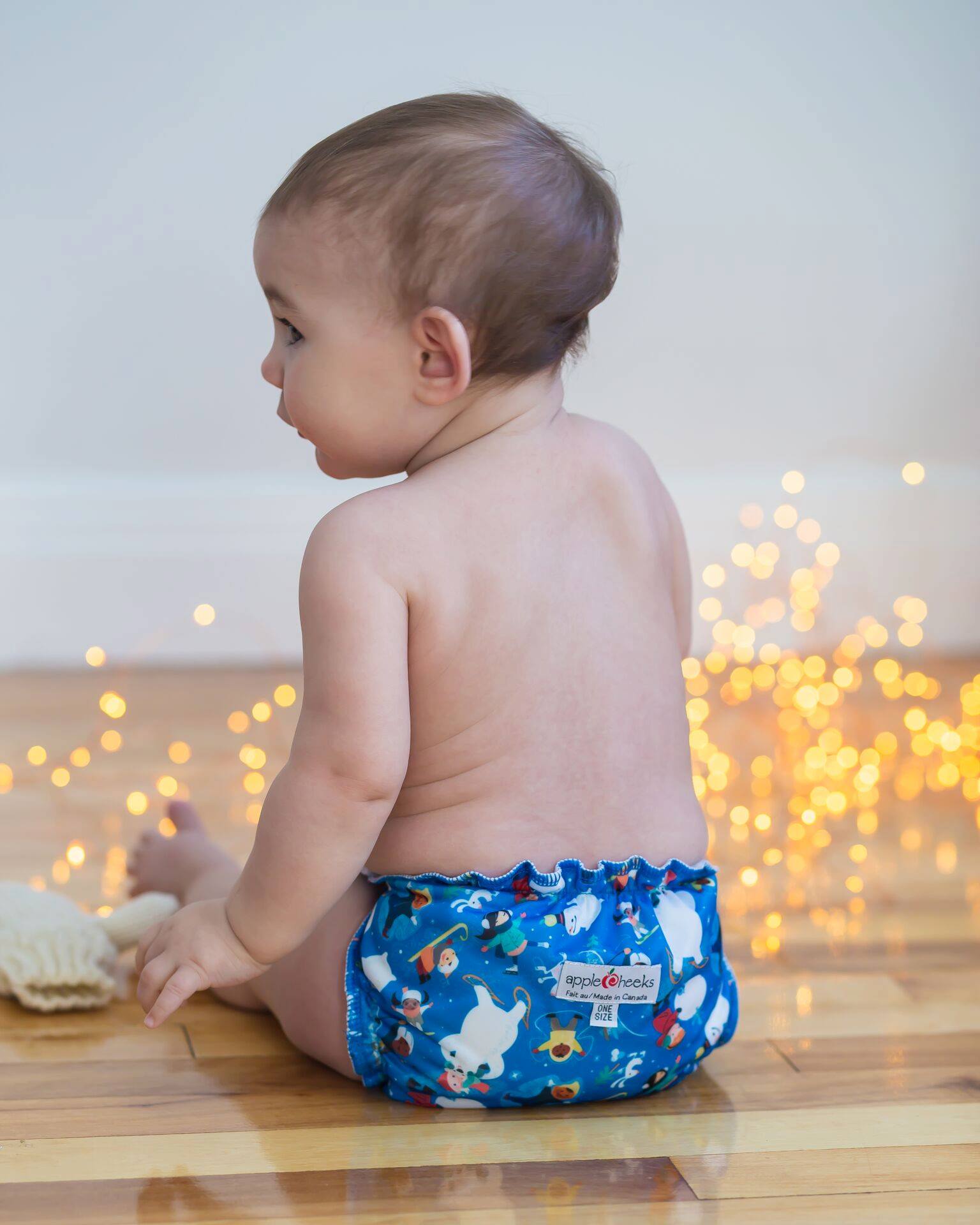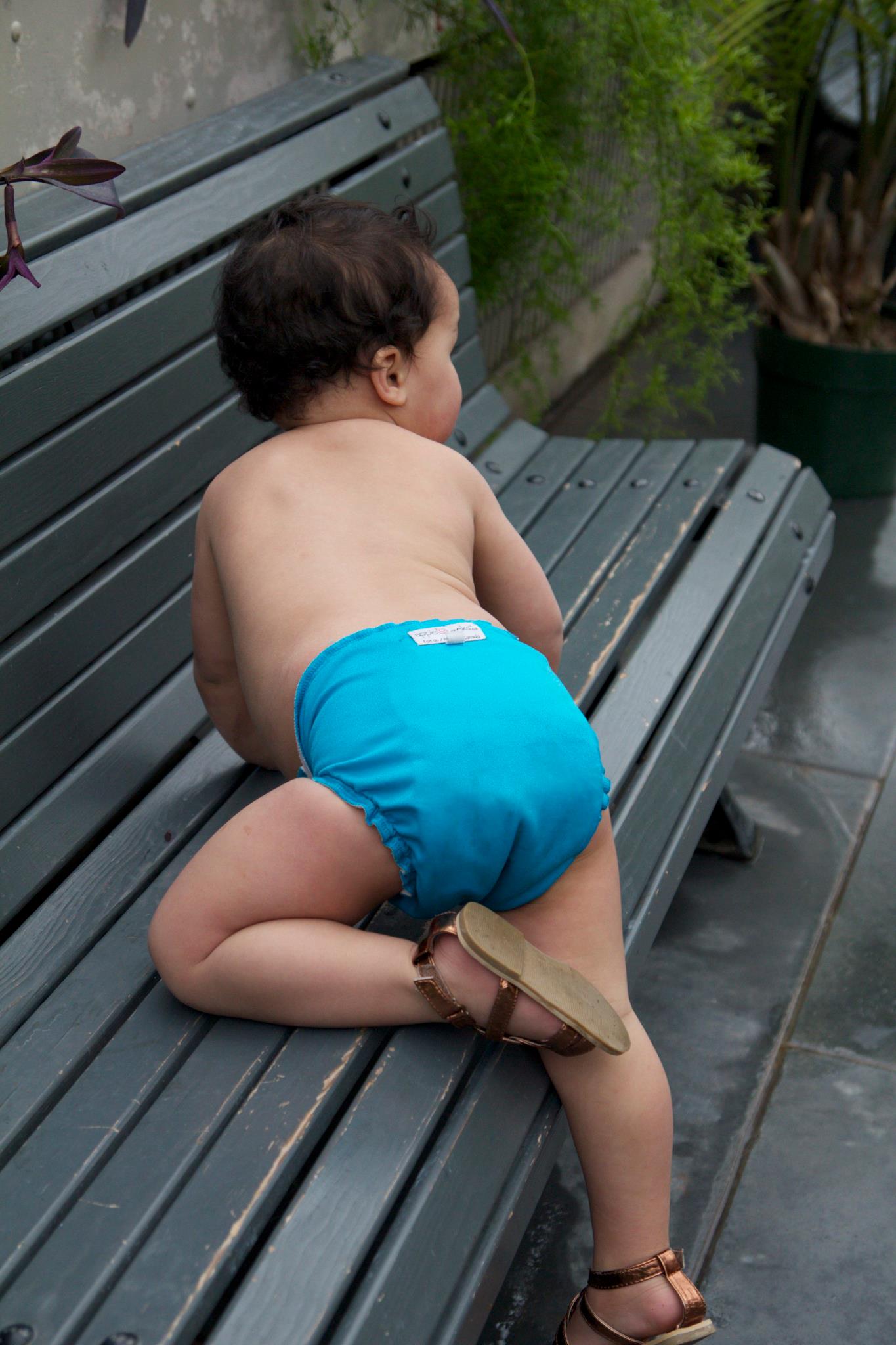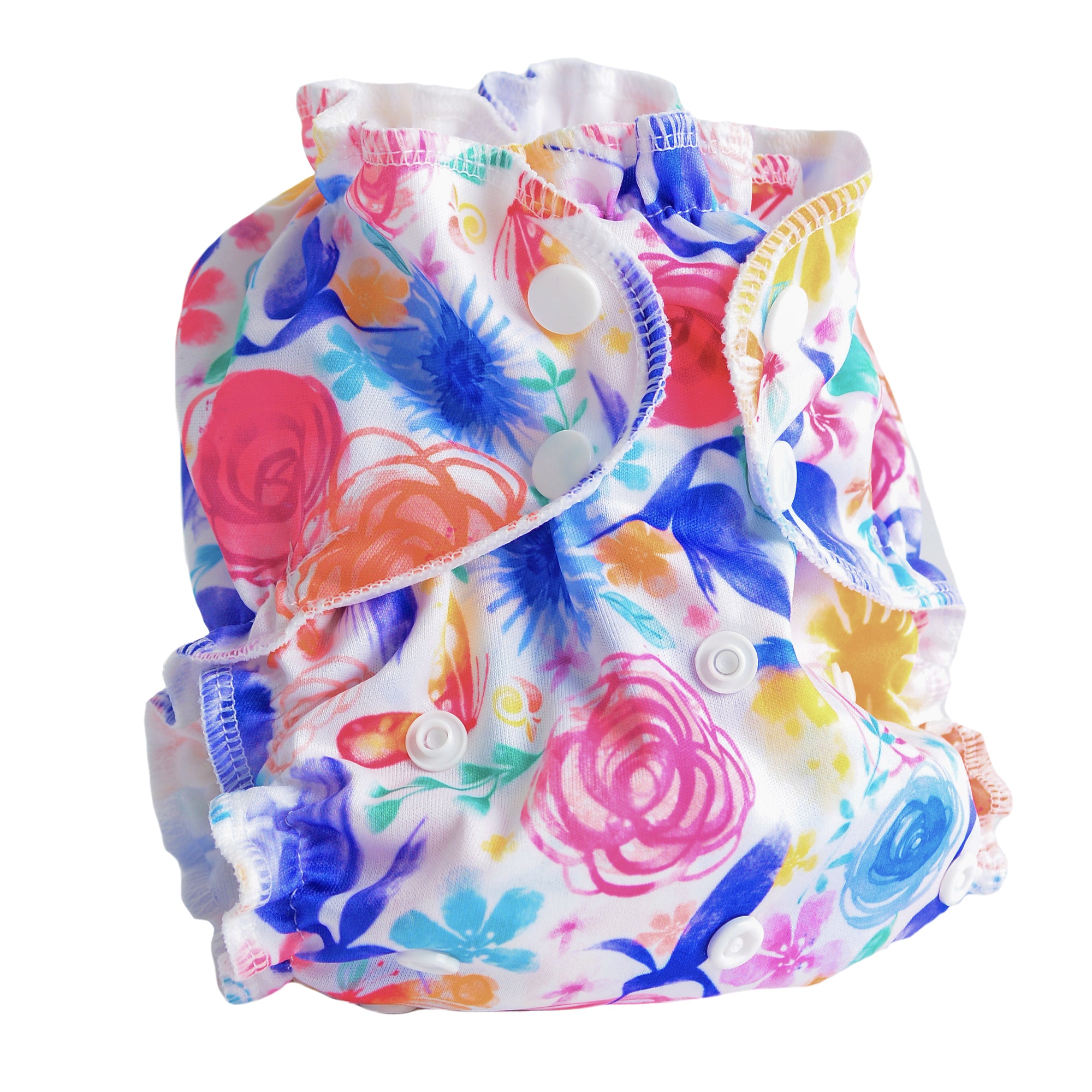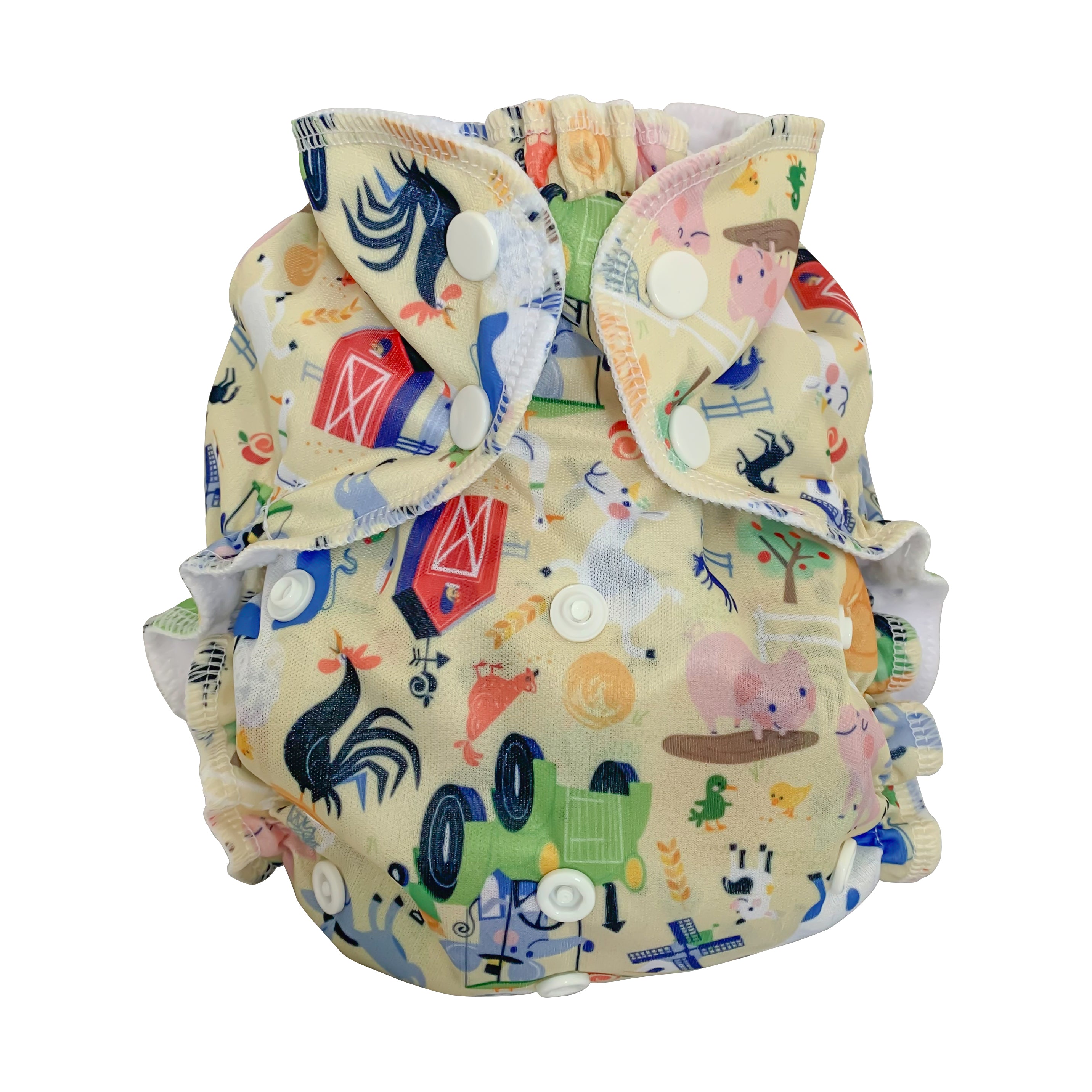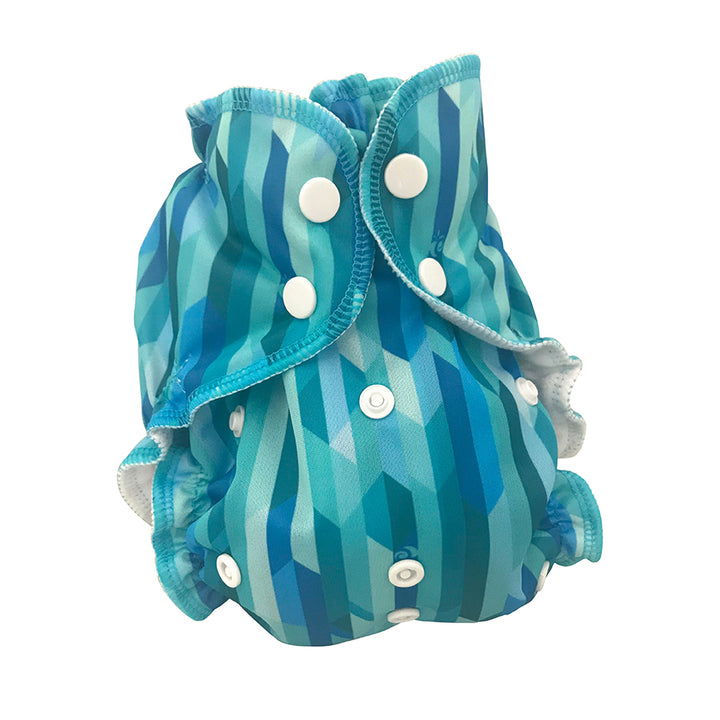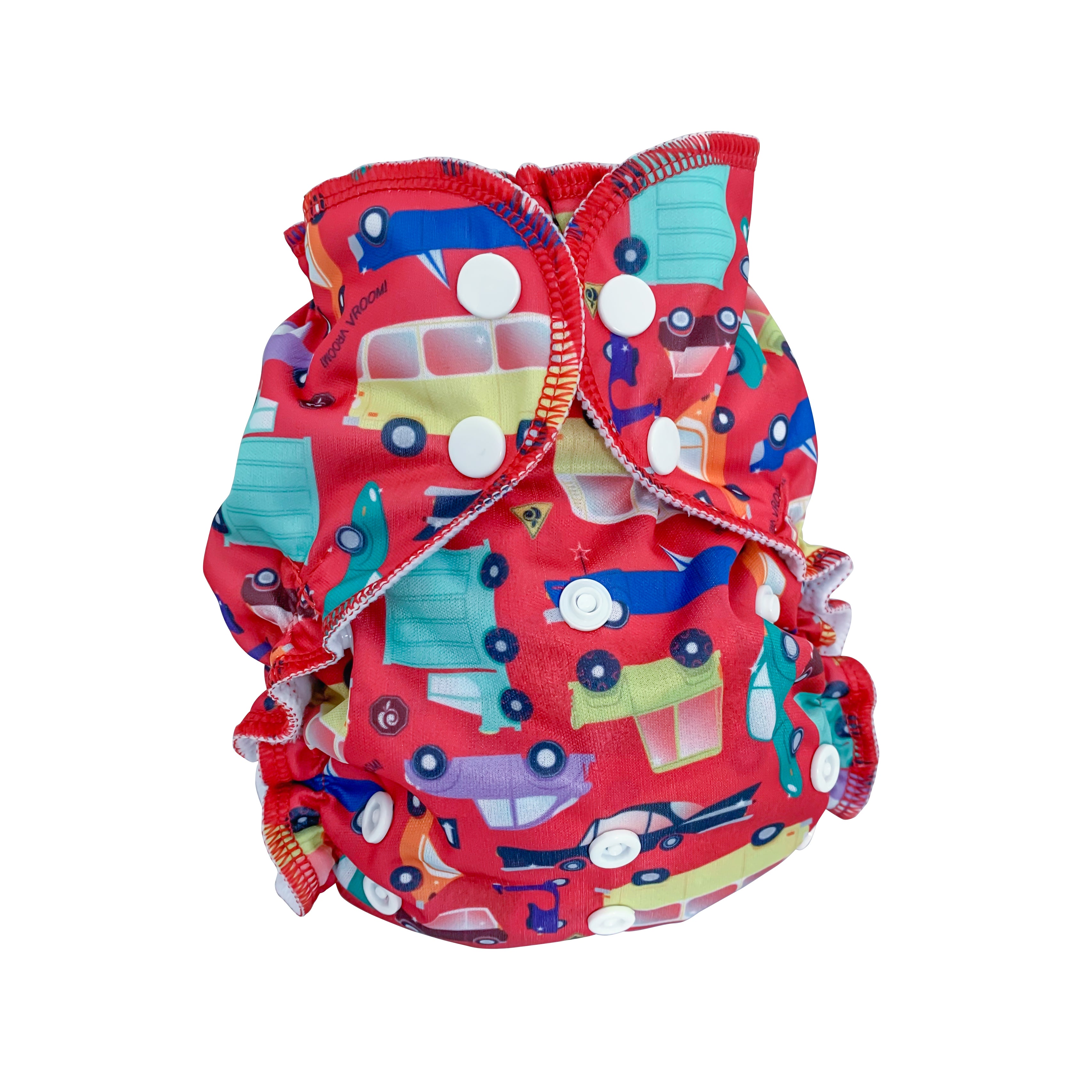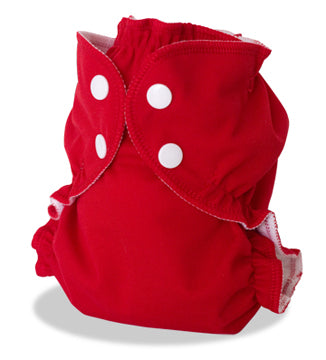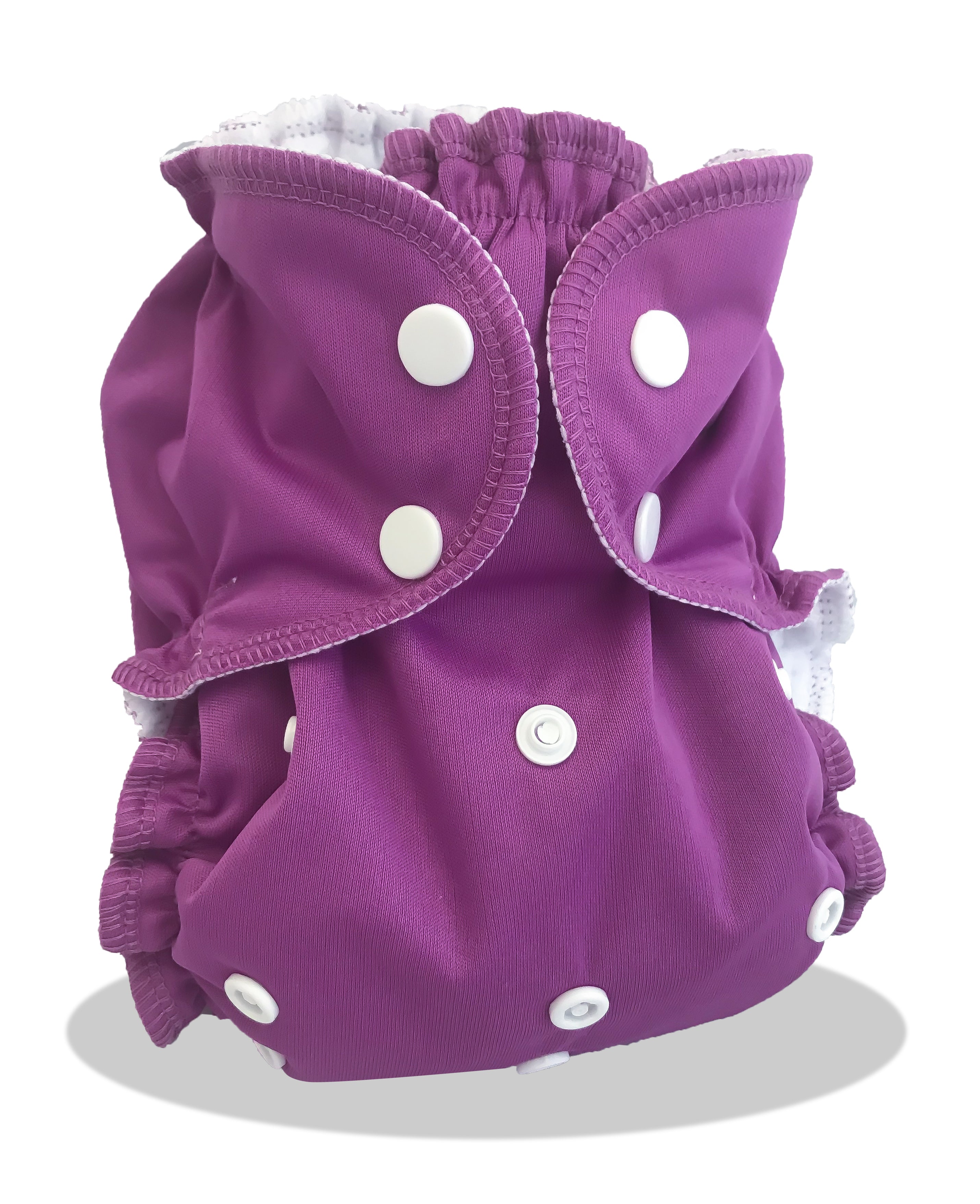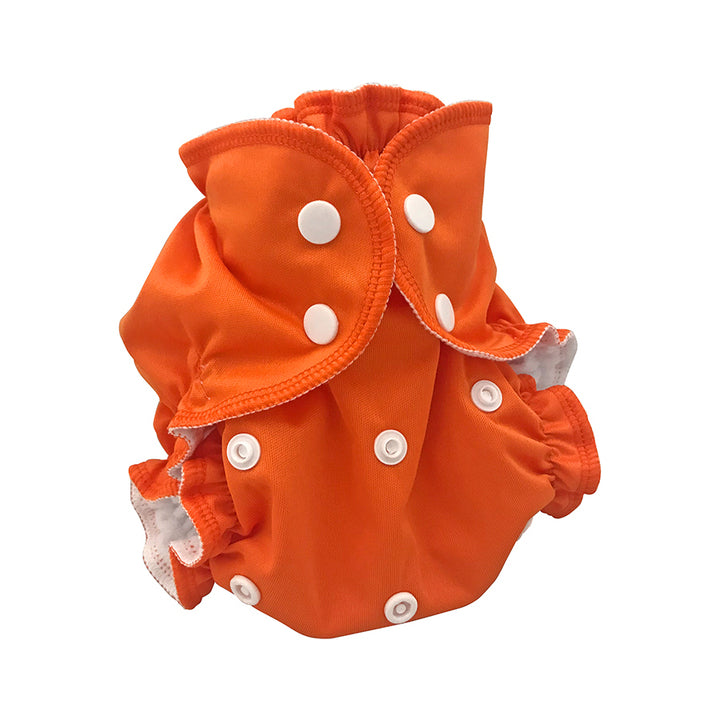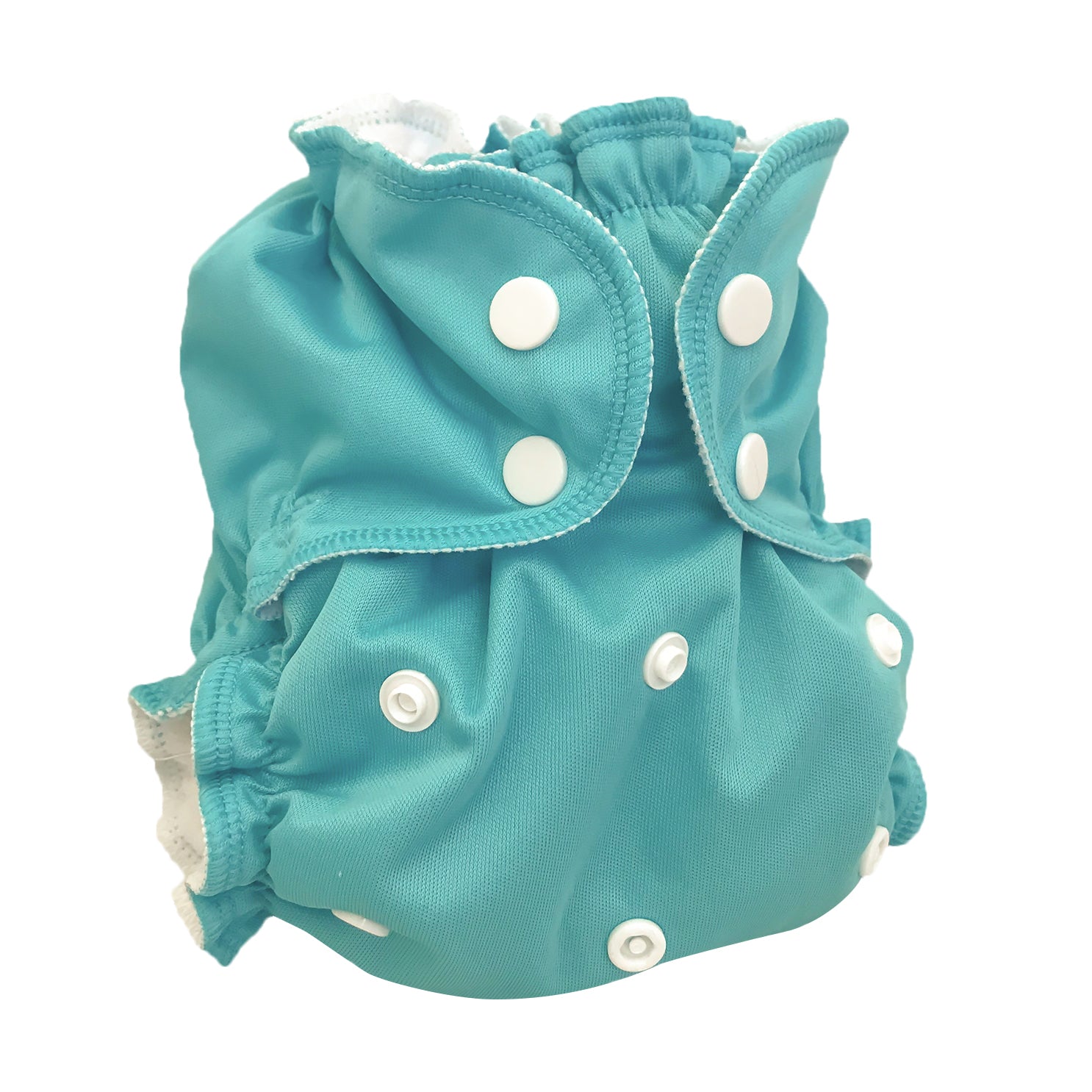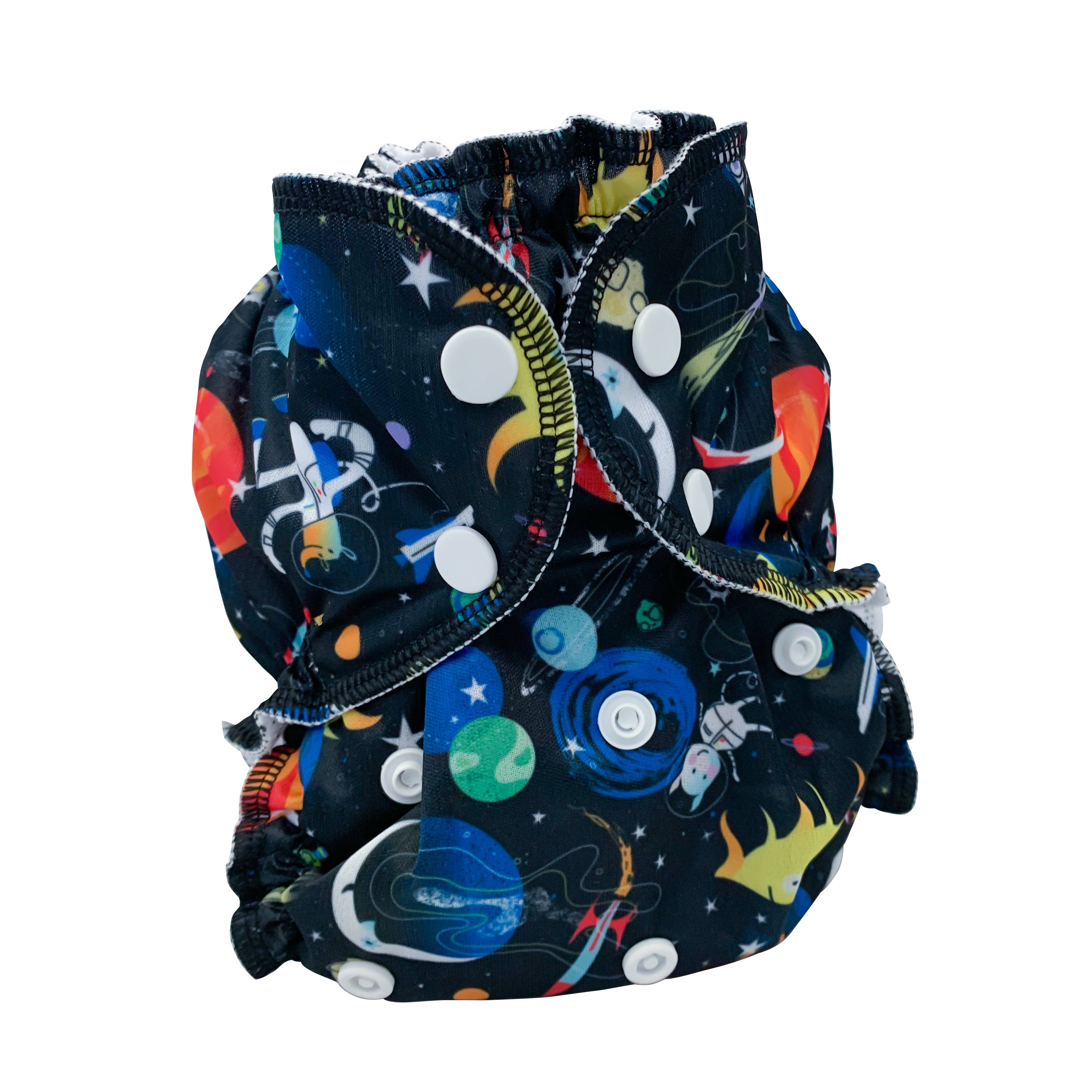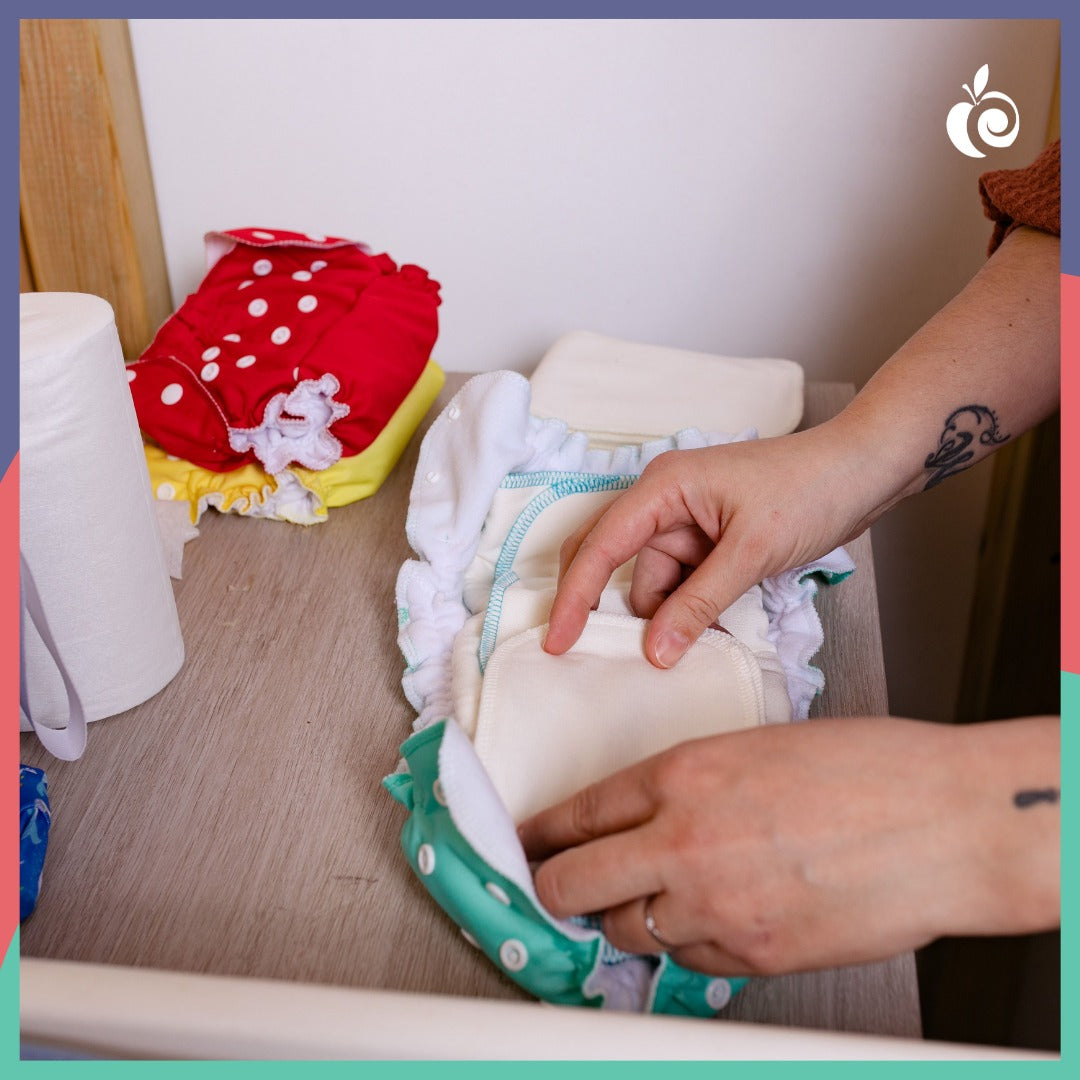 One Size Envelope Diaper Covers
Waterproof outer cover designed to be used with an absorbent insert or to go over a fitted diaper. A more generous and longer lasting fit than other similar styles on the market.
 Main Points
Designed and responsibly manufactured in Montreal, Canada.
An outer layer of breathable, water-resistant polyurethane laminated polyester (PUL) is sewn to a buttery-soft polyester microfleece inner layer so that only the softest of soft touches your baby's delicate skin.
Snug, durable elastic at both the waist and legs offer a gentle, customizable and secure fit.
Two rows of easy-to-adjust snaps allow for a proper fit at the legs and the waist.
A beautiful range of truly spectacular colours and prints appeal to a wide esthetic range.
A handy envelope opening, wide enough for daddy's hands, allows for the option of placing the absorbent insert between the fleece and the waterproof outer layer.
Our unique envelope opening allows the inserts to agitate out in the wash. No need to unstuff! Poop will not get into your cover!
 Sizing Directions
AppleCheeks system is built around flexibility. Here's what's important to know about our sizing options:
Our sized system fits from newborn to 16+kg. Size 1 fits approximately 3.2 – 9kg, and size 2 starts to work well at 8kg. Use our waist extenders to expand the circumference at the waist if necessary. This system requires the purchase of two sizes of covers as your baby grows.
Our one-size cover grows with your baby, starting to fit well around 2.7kg and extending beyond 16kg. This system requires the purchase of only one cover, as our one-size evolves to suit the needs of your growing baby.
Size 3 and 4 are our specialty line for bigger kids. Size 3 fits from approximately 13.6kg until 29kg, and size 4 covers your child from approximately 27-45kg. We recommend the use of our XL 3-ply insert with these covers. A portion of the proceeds coming from these sizes goes to the Canadian Down Syndrome Society.
This listing this for AppleCheeks One Size Covers, link here for AppleCheeks Sized System! 
Share