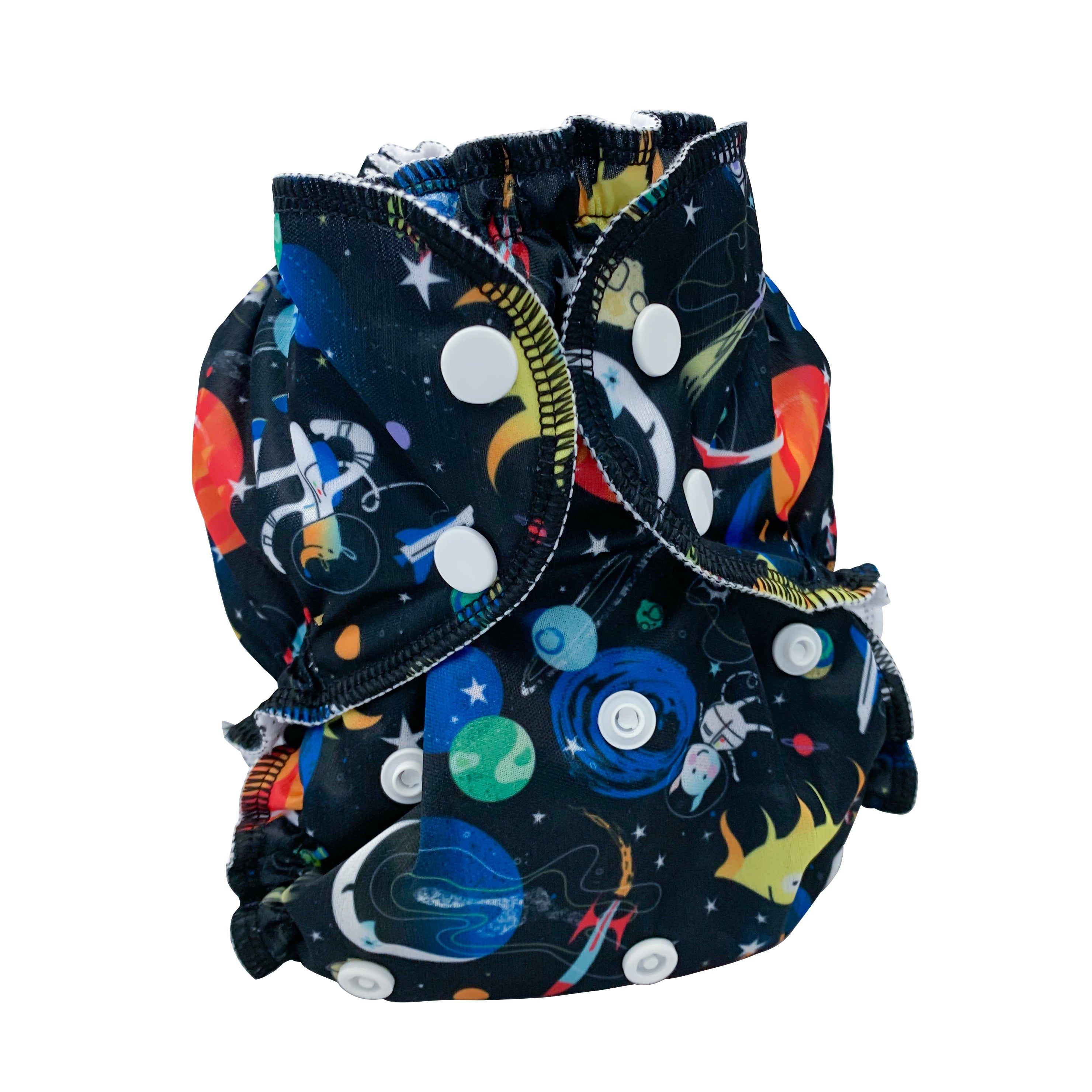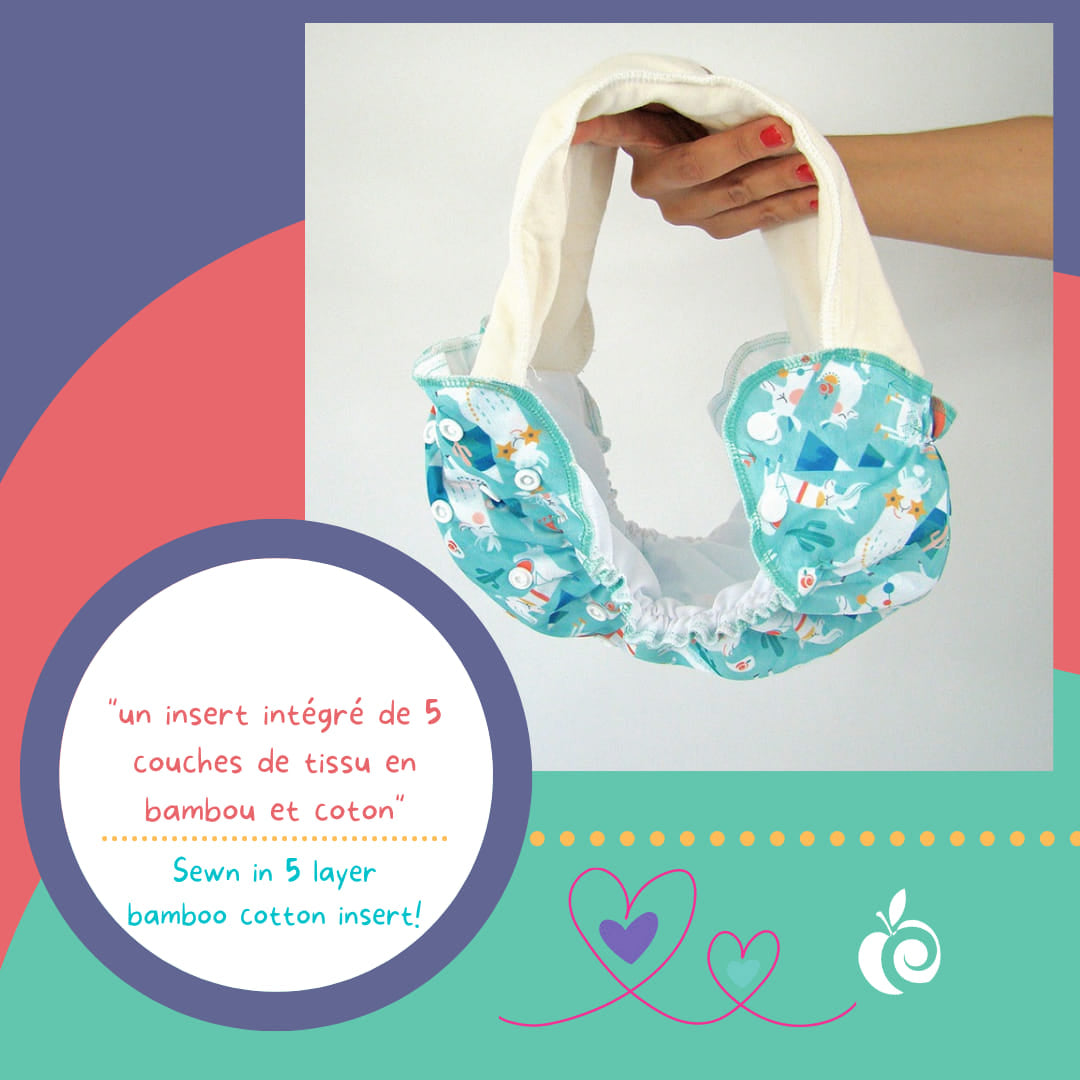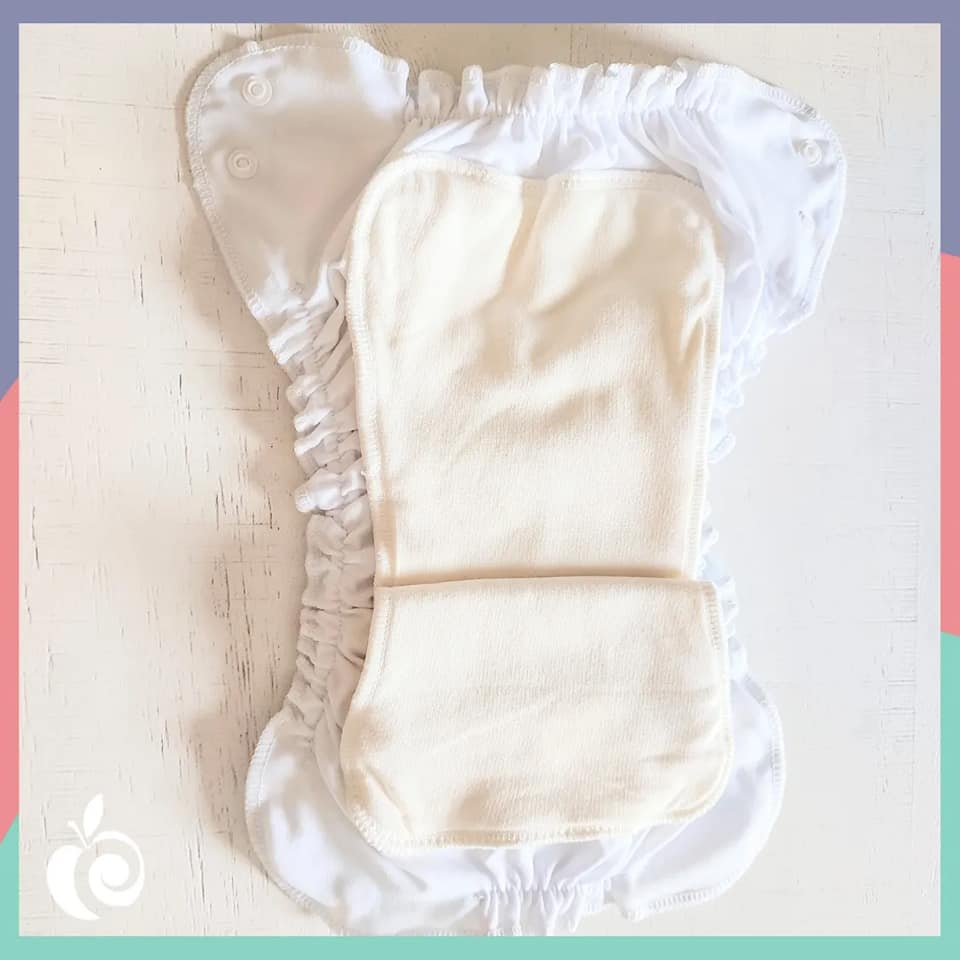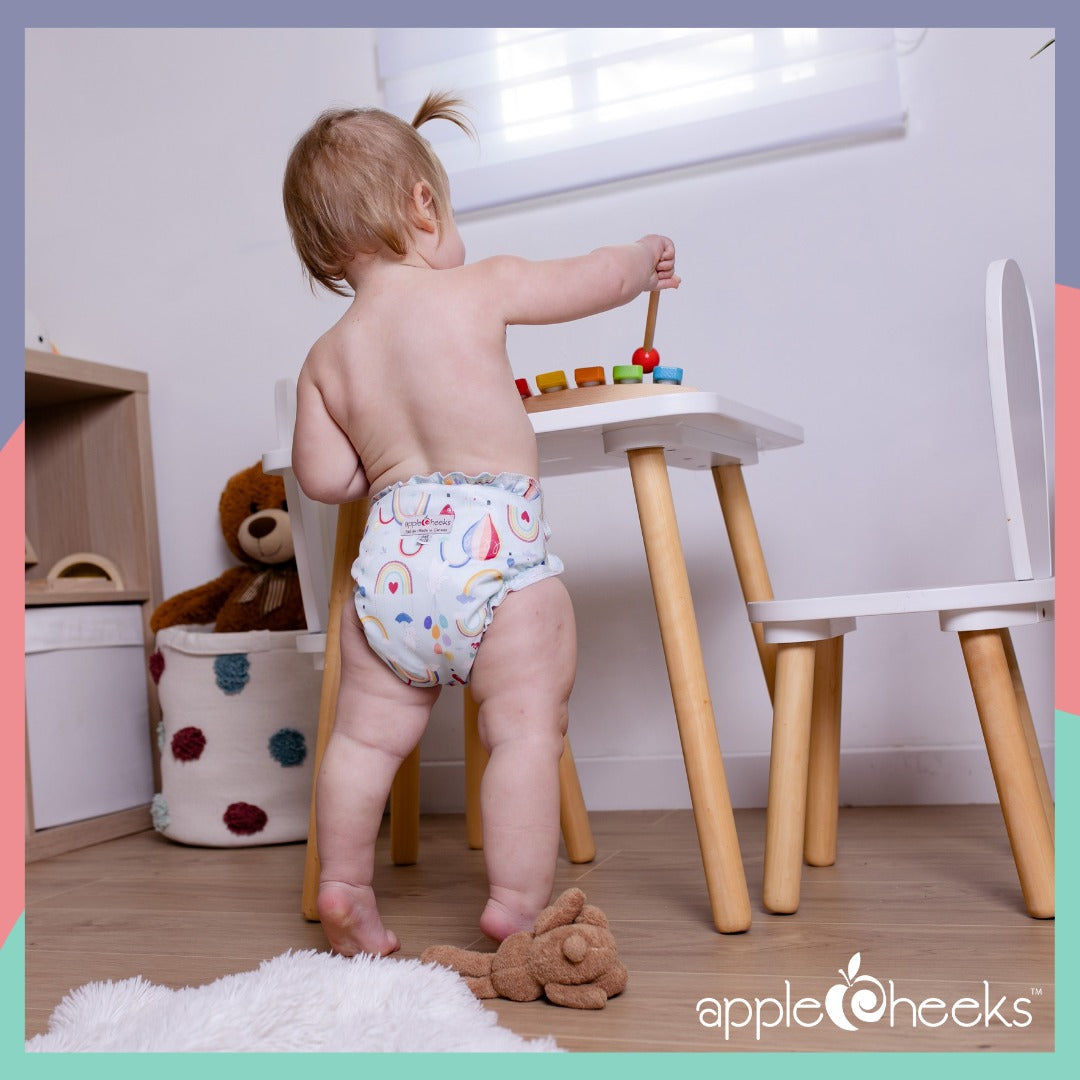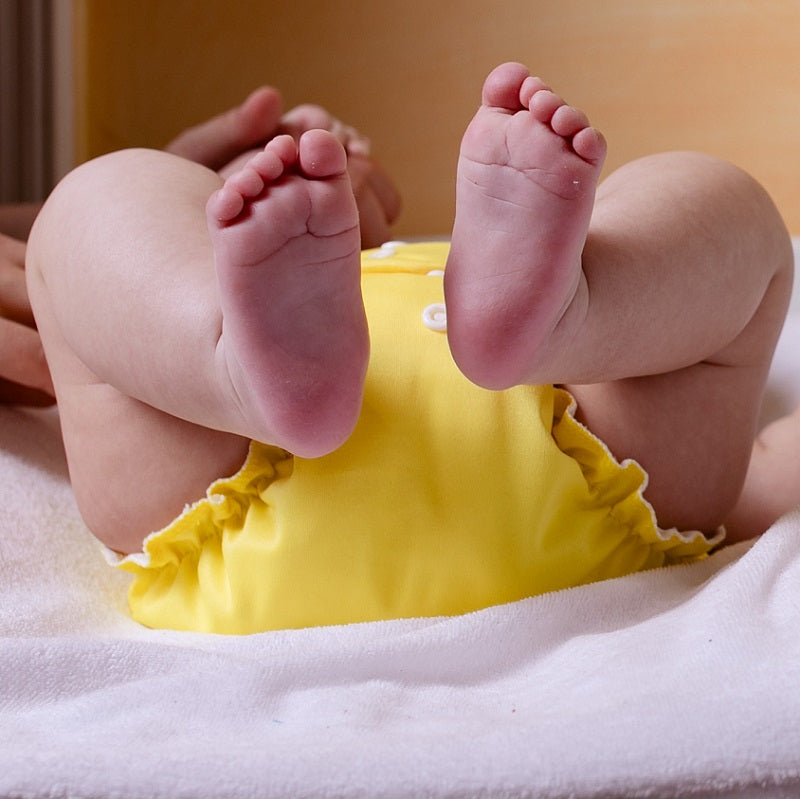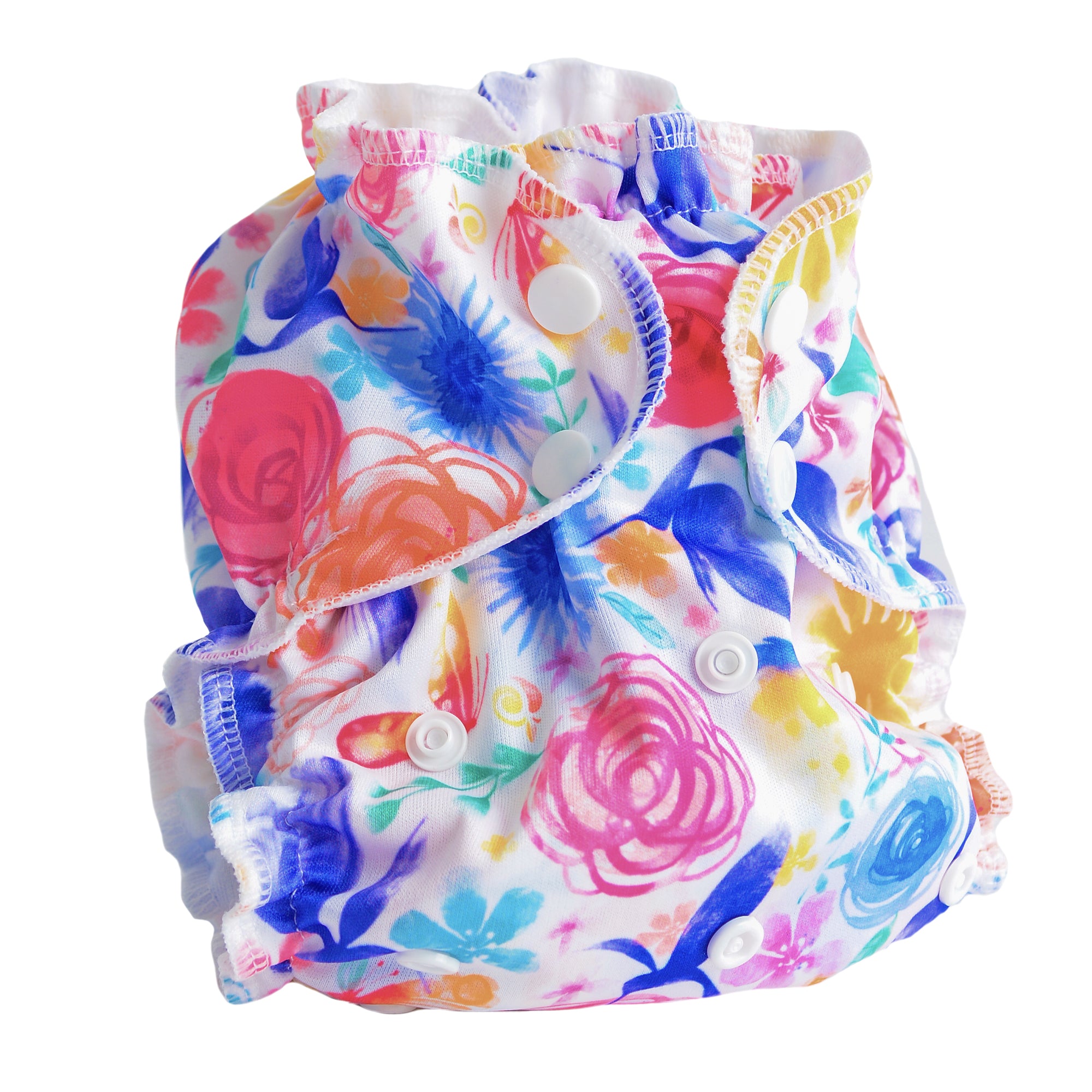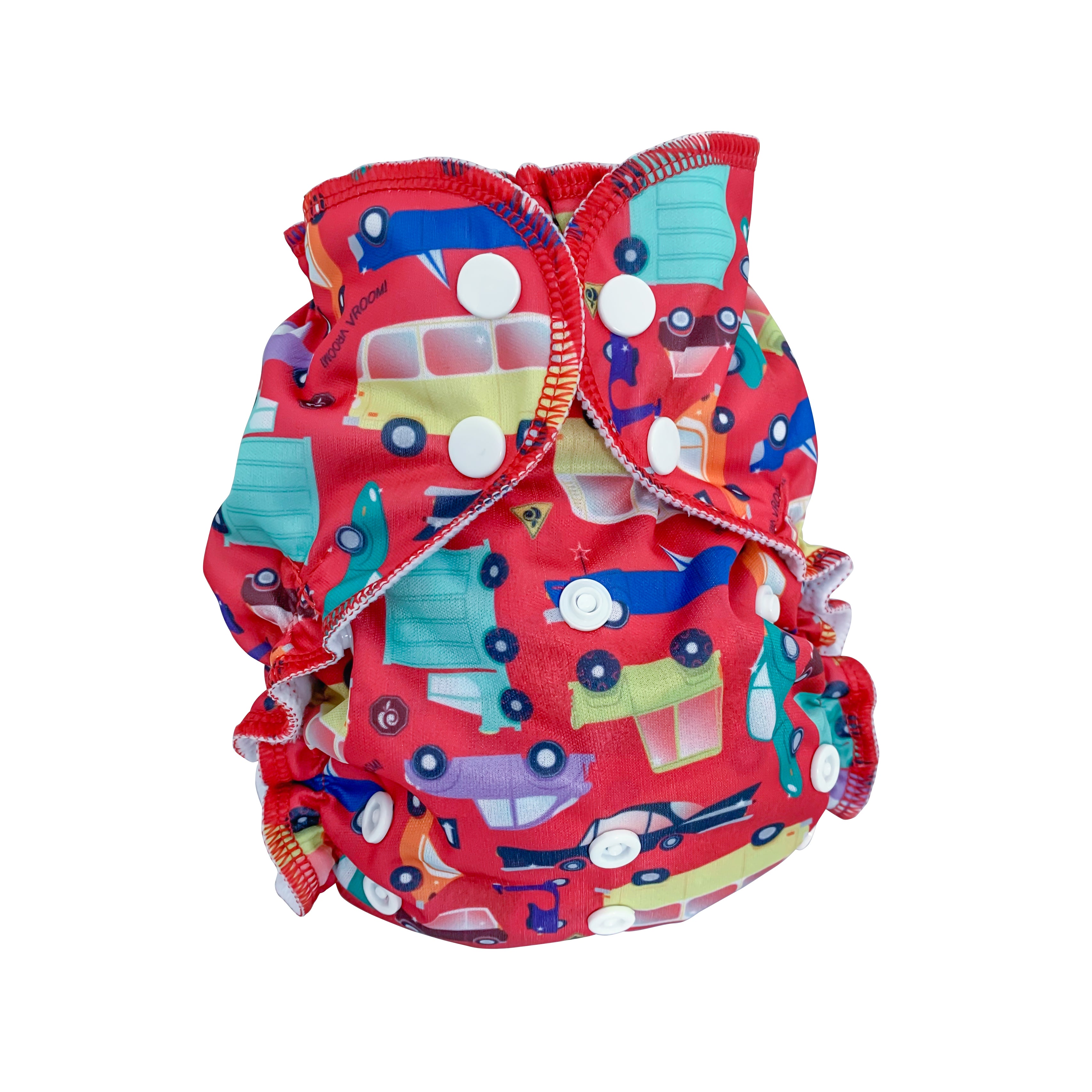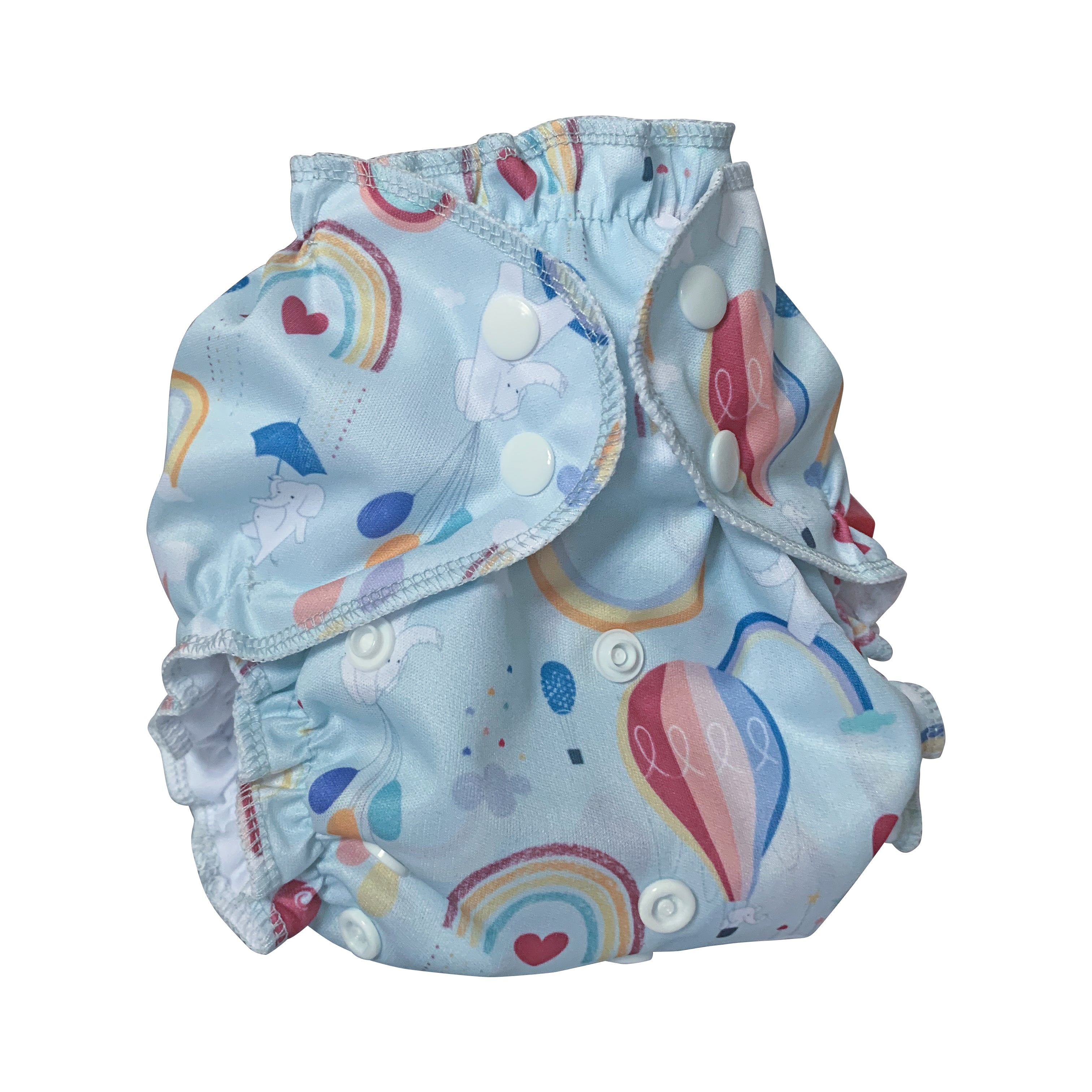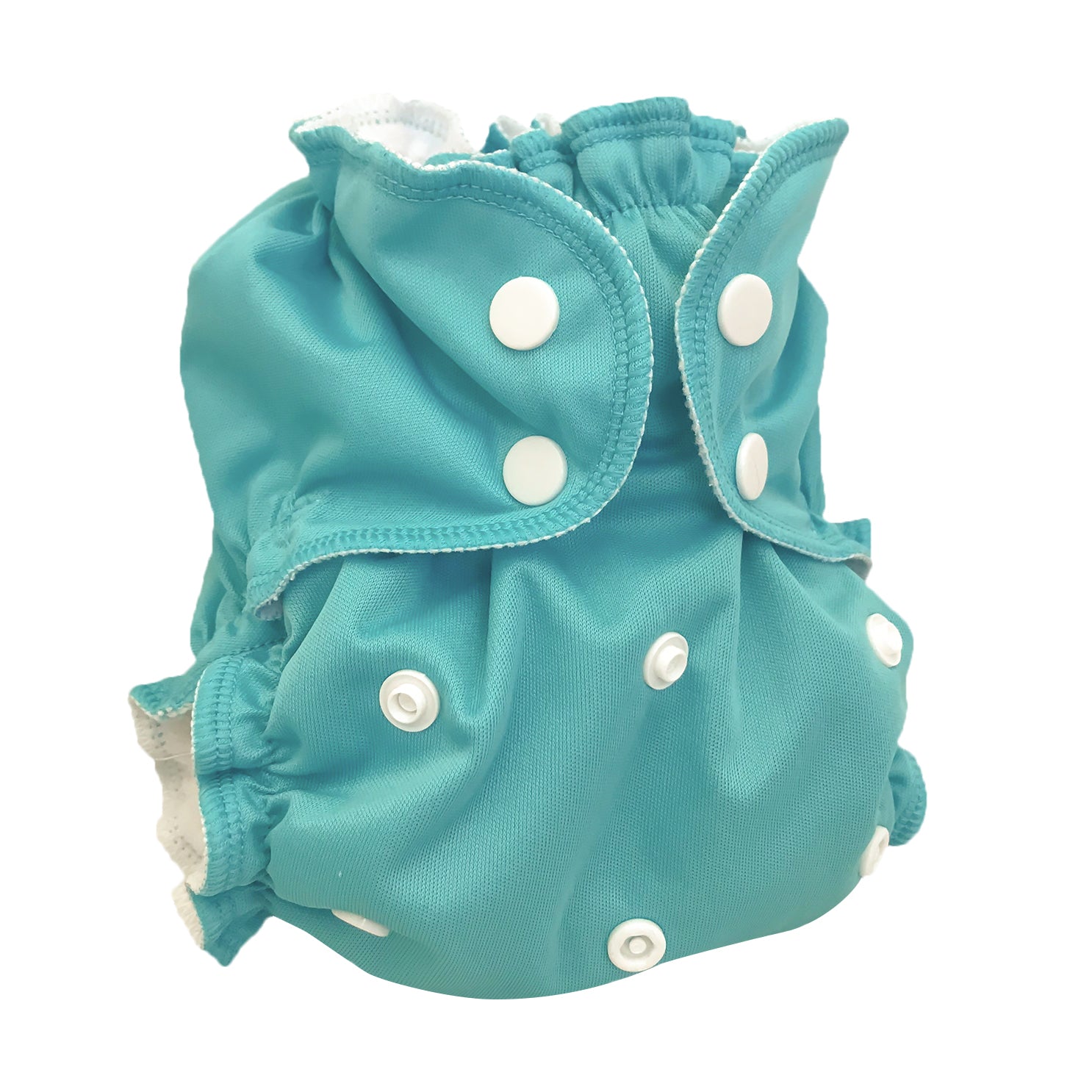 The fun never stops at AppleCheeks and neither does the innovation.
Over the years we've had requests for a diaper that is everything you need all in one simple diaper. With the quality and style you expect from AppleCheeks, we bring you our easiest diaper ever!

Snug and gentle elastic and adjustable snaps mean this all in one is also one-size-fits-most!
With five layers of AppleCheeks' signature absorbent bamboo* fabric, baby's clothes stay dry and messes stay put.
Simply use, wash and re-use!
Proudly made in Canada.
Fits most babies from 2.7kg to 15.8kg.
Machine wash on hot and tumble dry low or hang to dry.
*insert made in Canada of viscose from bamboo and cotton

Share