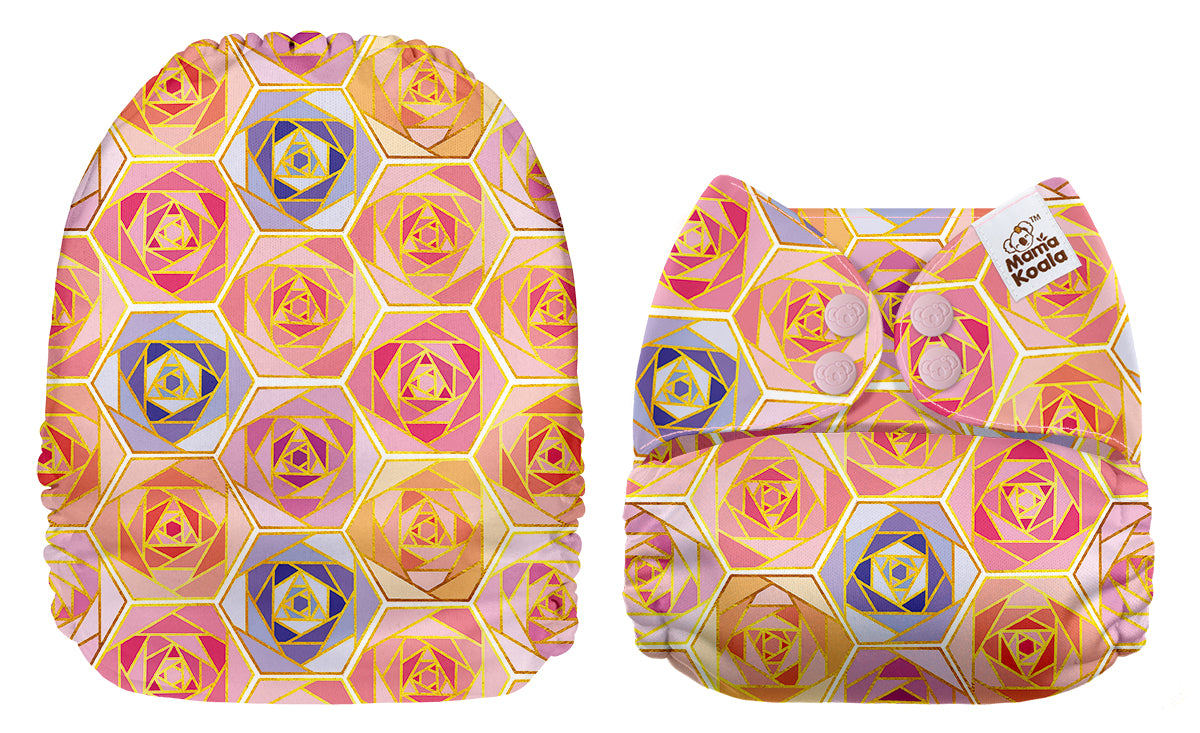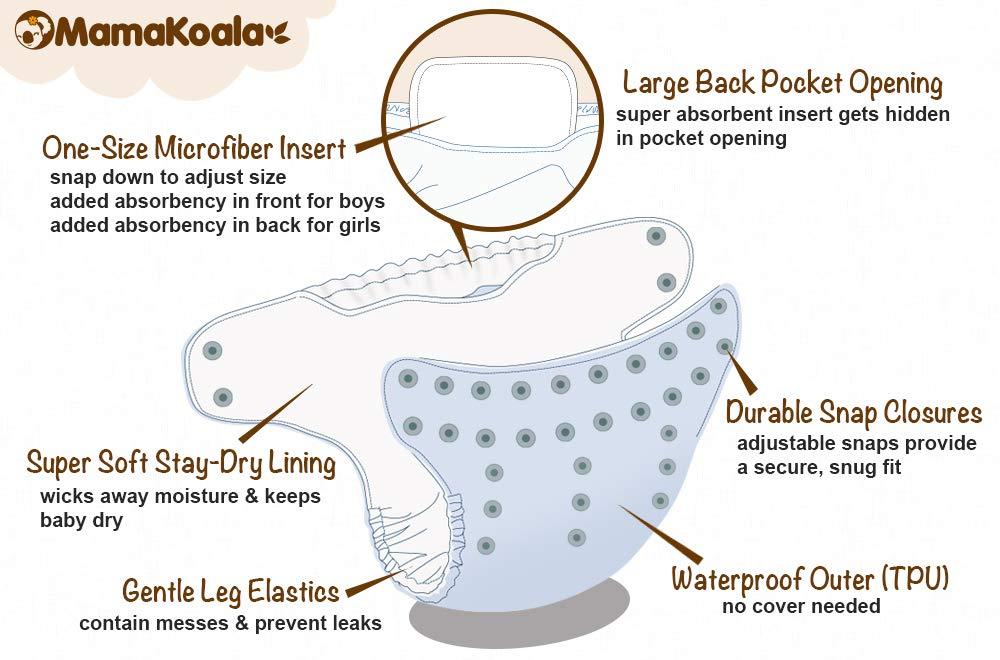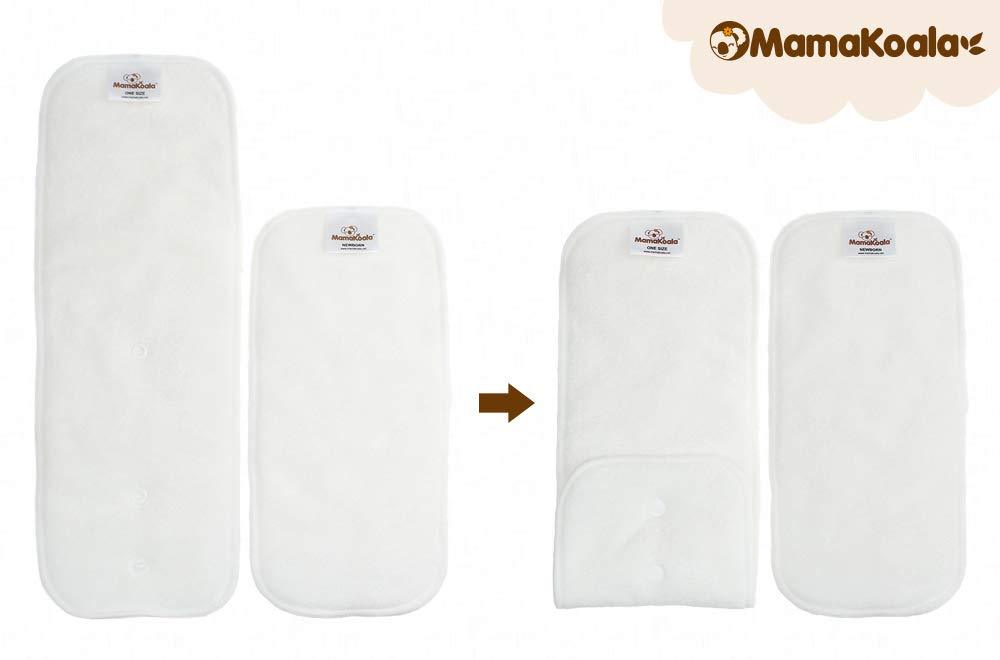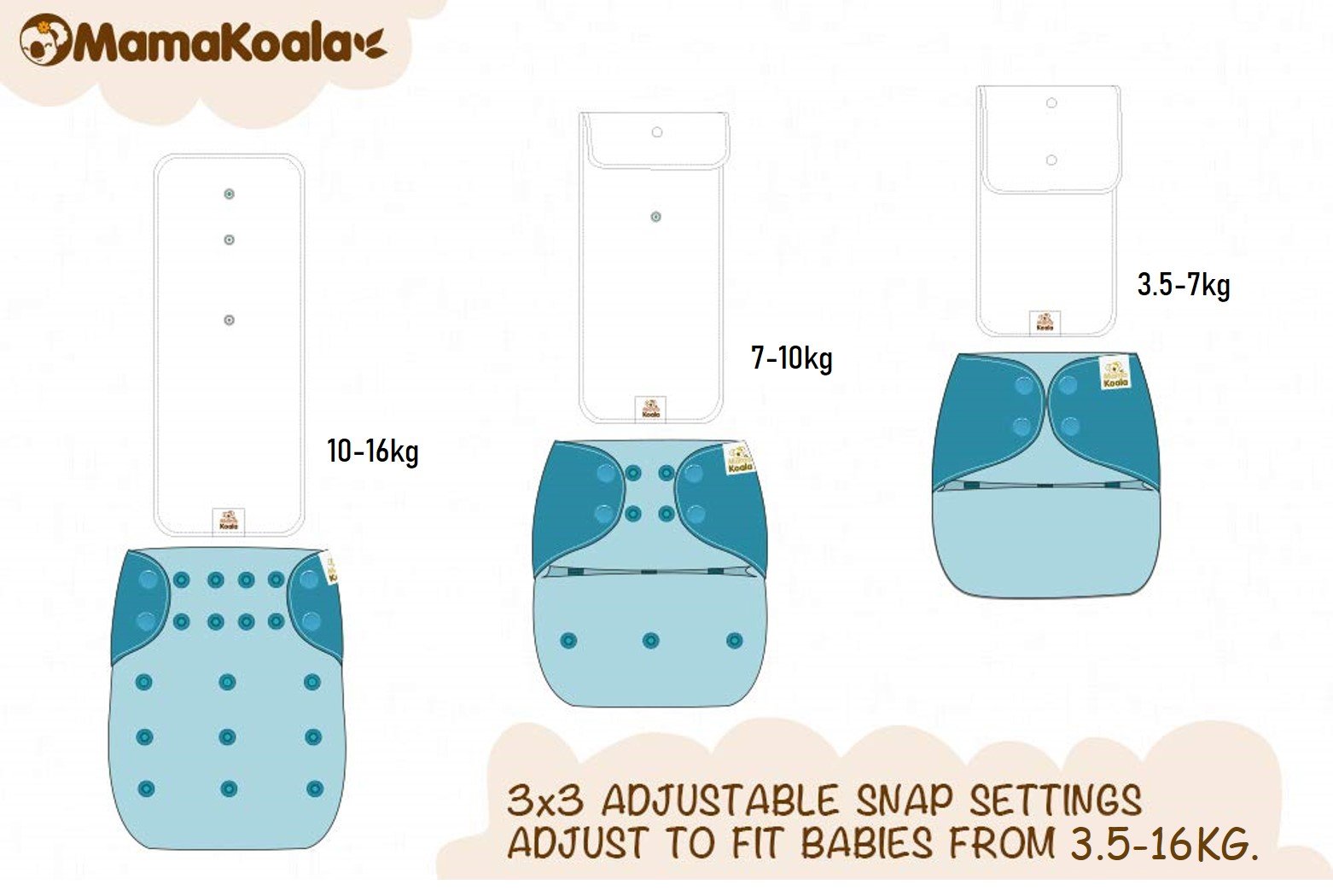 Mama Koala 1.0 - PD32044P-P
Specials are prints that are having a rerun due to popular demand!
Don't miss it out again, order yours now!
FEATURES
Waterproof Outer (TPU) - no cover needed. Super Soft Stay-Dry Lining - wicks away moisture & keeps baby dry.
Large Back Pocket Opening - easy stuffing & back flap keeps inserts in.
Gentle Leg Elastics - contain messes & prevent leaks
Durable Snap Closures - adjustable snaps provide a secure and snug fit.
Adjustable Rise Snaps - one size with 3x3 rise snaps to customize for the perfect fit (3.5-16kg)
Choice of Insert
- One Size 3 layer Microfiber Insert OR
- One Size 4-layer Bamboo Insert + 4-layer Newborn Bamboo Insert (2 outer layers of bamboo and 2 hidden layers of microfiber) OR
- No insert to reduce shipping weight and cost

USE
Adjust the rise setting that fits your baby best.
Stuff the insert into the pocket. If in the snap-down position, the fold should go in front for boys and back for girls. For overnight use, you may include additional inserts or doublers for extra absorbency.
Wrap both wings to the front and fasten securely, leaving no gaps around your baby's legs.
IMPORTANT: Nobody wants a cloth diaper to leak. 99% of the time a leak is due to fit, too long between changes or not enough absorbency. Contact us if you need help, we're here for you and with you!
WASH (Instructions as per Mama Koala)
Before First Use: Wash all diapers and inserts hot (60°C max) at least once before use, using a cloth diaper safe detergent. Wash new bamboo products hot with detergent 3-4 times to bring them to maximum absorbency. No drying is needed between washes.
Dirty Storage: Store in a dry pail.
Wash: Shake off poop into the toilet. Cold pre-wash, no detergent. Wash hot (60°C max) with detergent. Extra rinse. No laundry additives. Line dry or tumble dry low. No bleach. No fabric softener.
Tips: Mama Koala recommends a minimum of 24 diapers to cloth diaper full time. Change your baby's diaper every 2-3 hours. And washing every 1-2 days.
Share