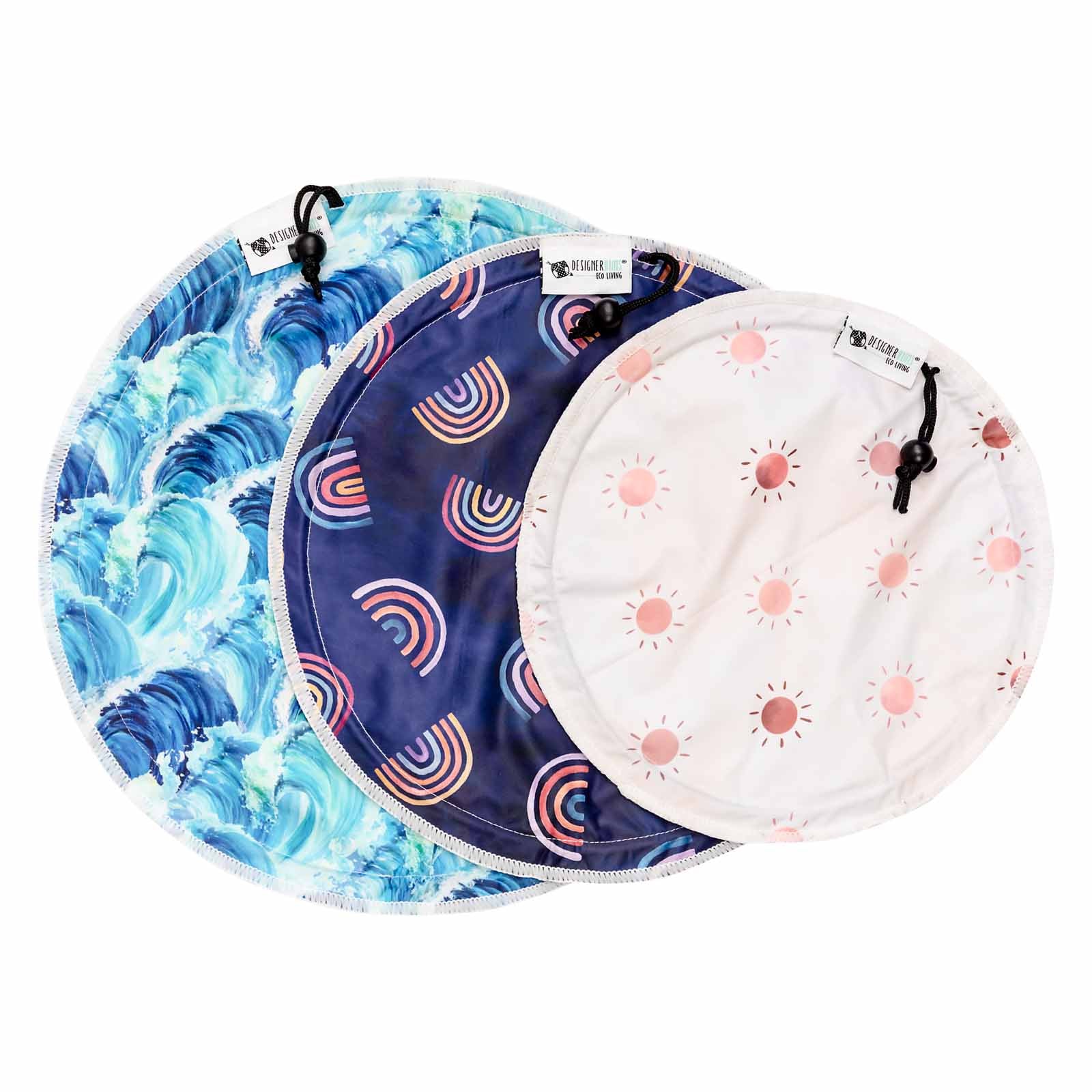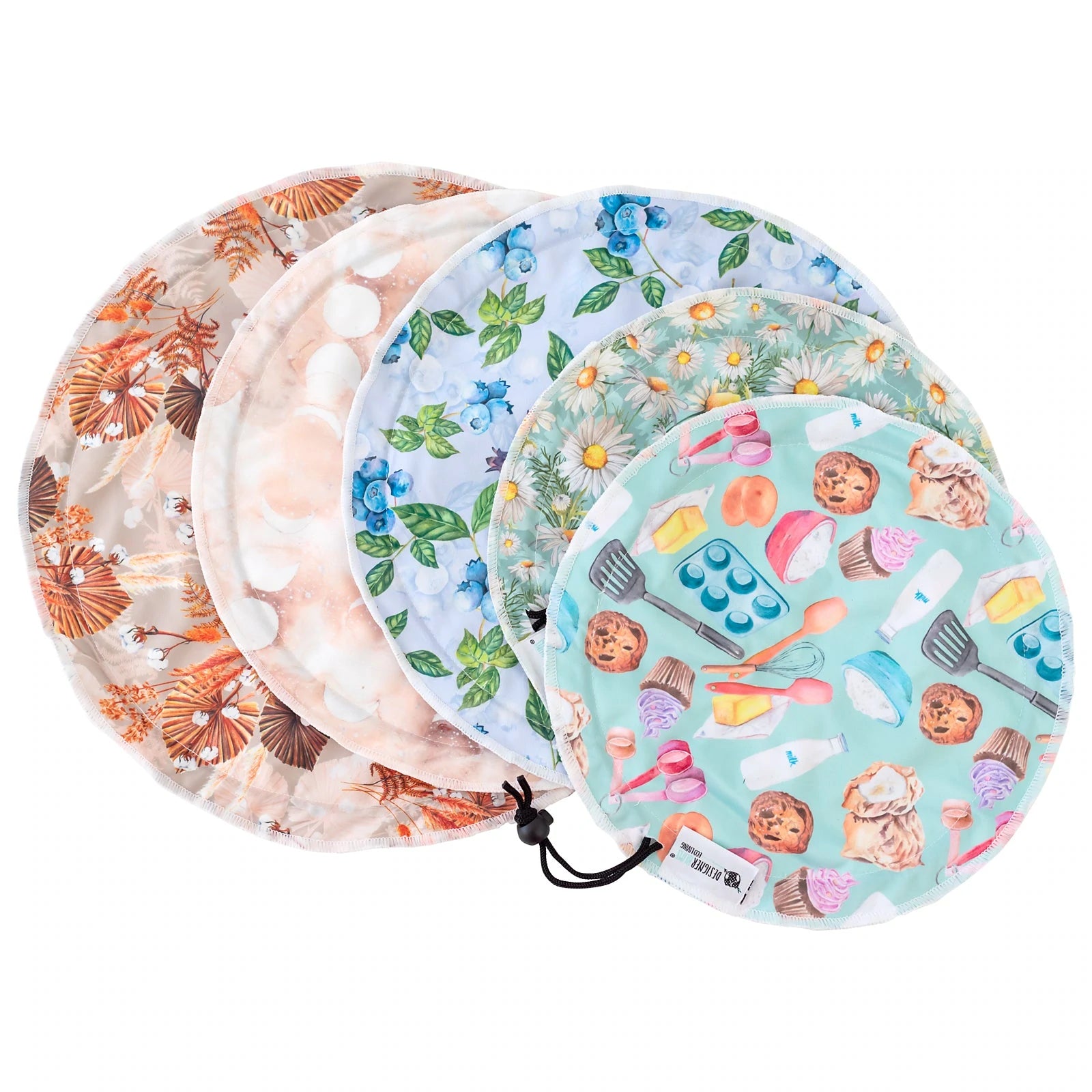 Designer Bums' eco-friendly and reusable Bowl Covers are the perfect way to cut down or remove single-use cling wrap plastic or foil from the home. Made with a thick double layer of food-safe laminated fabric (PUL) these handy covers are fully machine washable and vegan-friendly. A drawstring and toggle closure provides a firmer and more adjustable fit.

The 3-piece Bowl Cover Set comes with a small, medium, and large cover as pictured. The sizes range from fitting on a jar, cup, teapot, or mug, to small bowls, large bowls, salad bowls, or plates.
Designer Bums' Bowl Covers are extra special as they feature their signature, custom hand-illustrated artwork, making any table or fridge look gorgeous and inviting while being practical and functional! Perfect for stylish table serving for both indoor and outdoor use and can be placed in the fridge. Start your eco-living journey today and make the switch!
Care: Machine washes up to 60 degrees with the full recommended amount of detergent to ensure the fabric is completely clean and ready to be used again with food items. Air or tumble dry on low and ensure covers are completely dry between uses. DO NOT PLACE IN THE OVEN OR MICROWAVE.
A common-sense approach to washing, hygiene, and care should be used.
Share