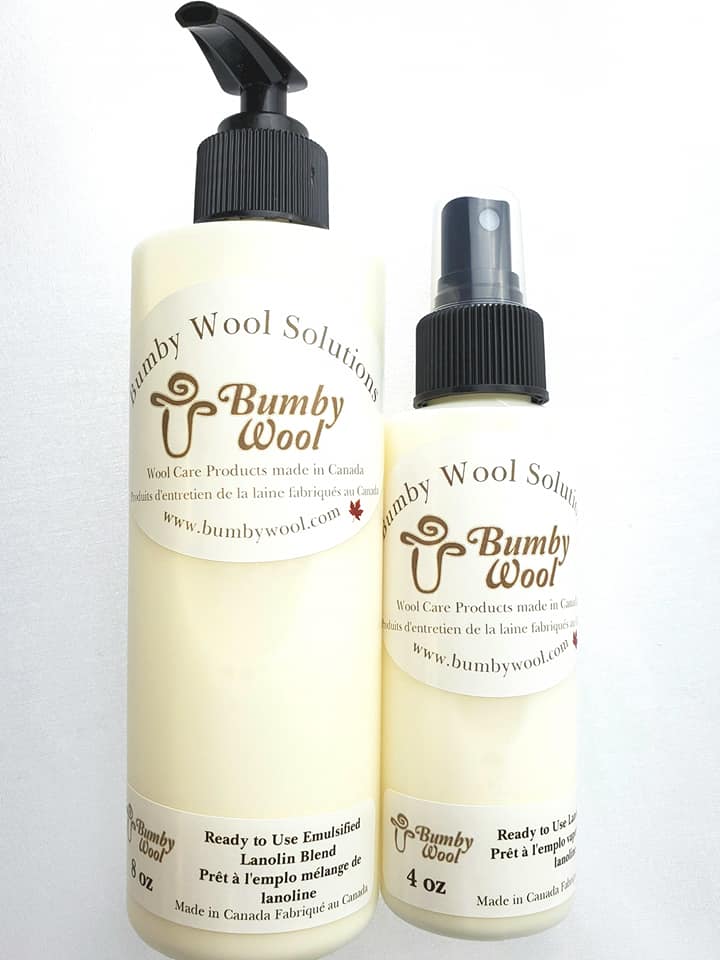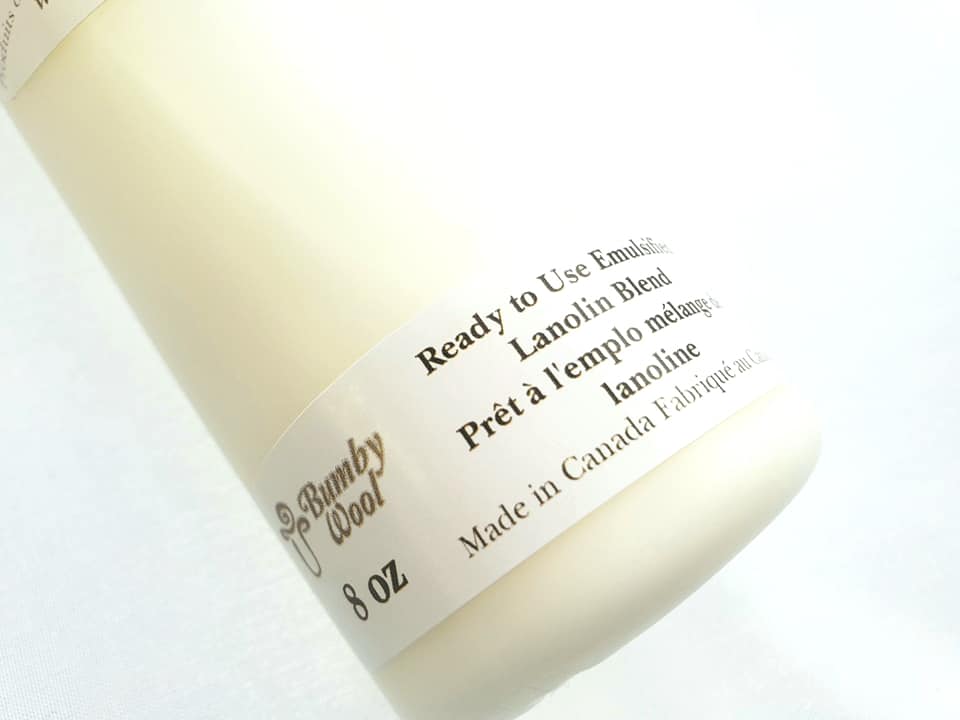 Ready to Use Emulsified Blend/Lanolin Spray
The Ready to Use Emulsified Blend (8oz/16oz) uses all natural ingredients to create a stable mixture.  The mixture is fully saturated with Lanolin; the top is skimmed to reduce any solid bits, then let the mixture settle before bottling so you only get the cream of the top!
Instructions 8oz/16oz blend: Simply pump 3 or 4 times into room temperature water per item you wish to lanolize.  You may use a bit less or more depending on your needs.  It is recommended to turn your wool inside out to maximize how much lanolin get onto the inside of the garments.  Let sit for your desired time (Bumby recommends not letting it sitting and using less water. Make sure the mixture is well blended) and lay flat to dry.
For in between washes, choose the 4oz spray - a stable blend of emulsified lanolin to boost your wool's performance and happiness.
Instructions for 4oz spray: Simply spray into the inside of your wool garment to condition the fibers and add some extra wetness protection between washes.
We pH test our products to get that perfect stable blend.  The blend isn't breaking in any temperature water, and keeps wool and dyes happy.
We use all natural ingredients, with coconut oil based emollient, pure pharmaceutical grade lanolin (no barn smells like some other lanolin), and food grade citric acid.  You will find our products are Petroleum Free, SLS Free, Phthalate free, DEA Fre, Paraben Free, Phosphate Free, Dye Free, Fragrance Free, Sulfates (SLS & SLES) Free, PEGS, PPG or DEA Free, Glycols Free, and No mineral oil compounds. We care about how our products perform and how they are made.
Share