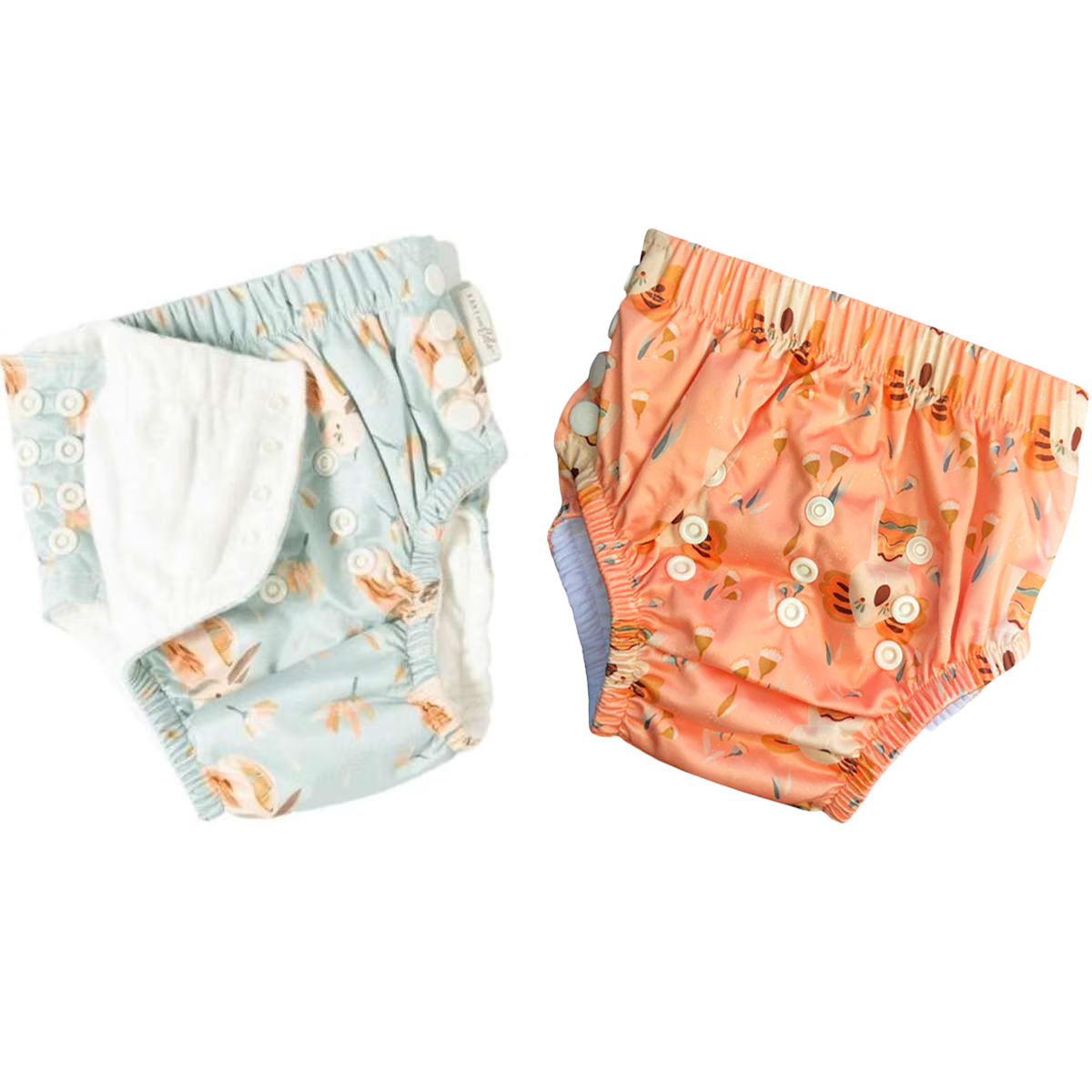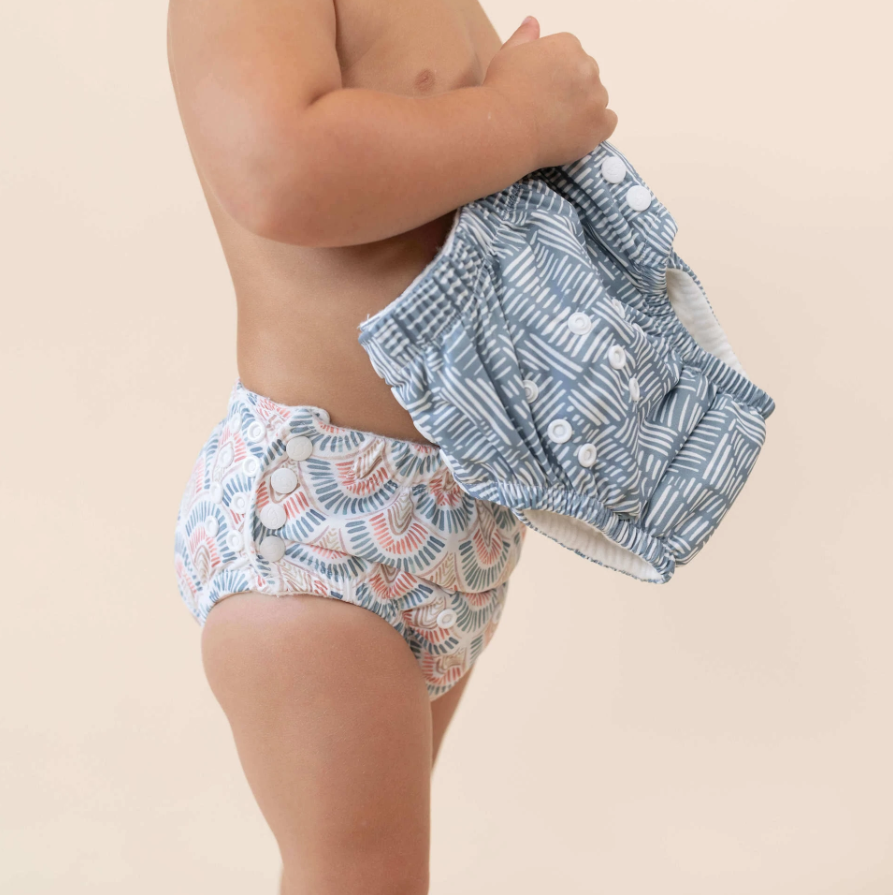 Reusable Pull-Up Training Pants (Junior) 15KG+
Bare & Boho reusable toilet training undies provide the perfect transition from cloth nappies to underwear. Their reusable and washable training undies are designed to replace the disposable "pull-up" alternatives that are generally integrated into a toddler's life for transitioning to toilet training.
Bare & Boho training undies help your child understand the concept of an underwear style - just with extra snaps on the side for practicality. The training undies will hold full soiling and can be worn for hours, either inside or outside the home. The lack of a stay-dry lining means your little one will feel the moisture when they have potentially soiled themselves, which helps connect the mind and body and bring awareness to bodily functions.
The snaps featured on the sides, allow for simple removal if soiling has occurred. This mimics the disposable "pull-up" with the rouged side panels for tearing and removal when dirtied to avoid dragging mess down your little one's legs.
Bare & Boho training undies include a recycled post-consumer polyester outer, featuring Australian artists' designer prints. The lining is comprised of three layers of absorbent bamboo-cotton fleece.
Bare & Boho training undies feature a flexi wide elastic around the tummy, which sits flat and comfortable against your little one. The side snapping feature, allows you to customize the fit to your child's shape without fear of needing to purchase a new size with each growth spurt.
Measurements
Training undies - One Size
Recommended for babies and toddlers 6-12kg
Unsnapped, flat:
38cm length x 28cm width
Snapped:
From the middle of waistband to groin - 22cm length
Tightest waist snap: 18cm wide
Loosest waist snap: 21cm wide
Share