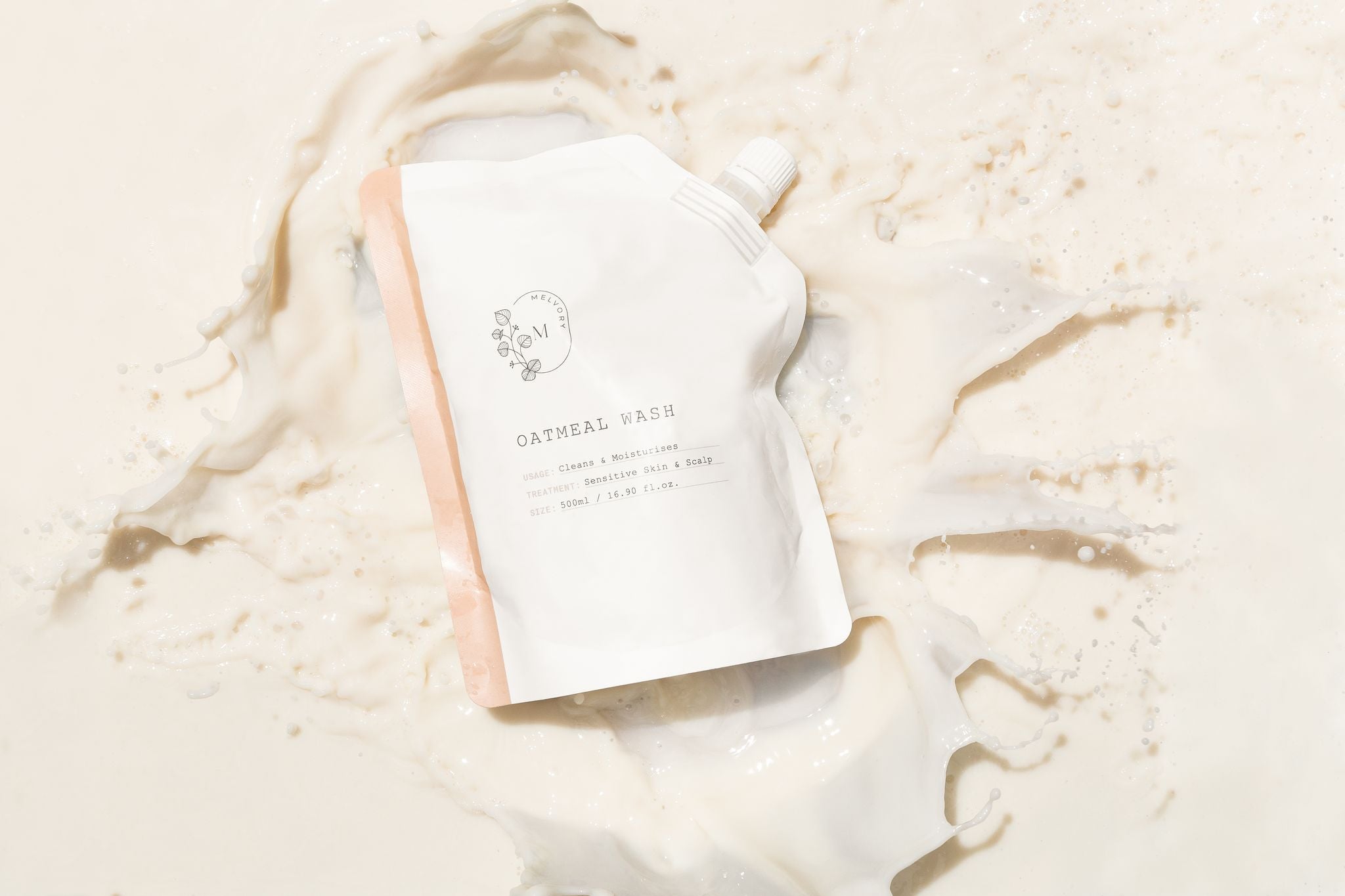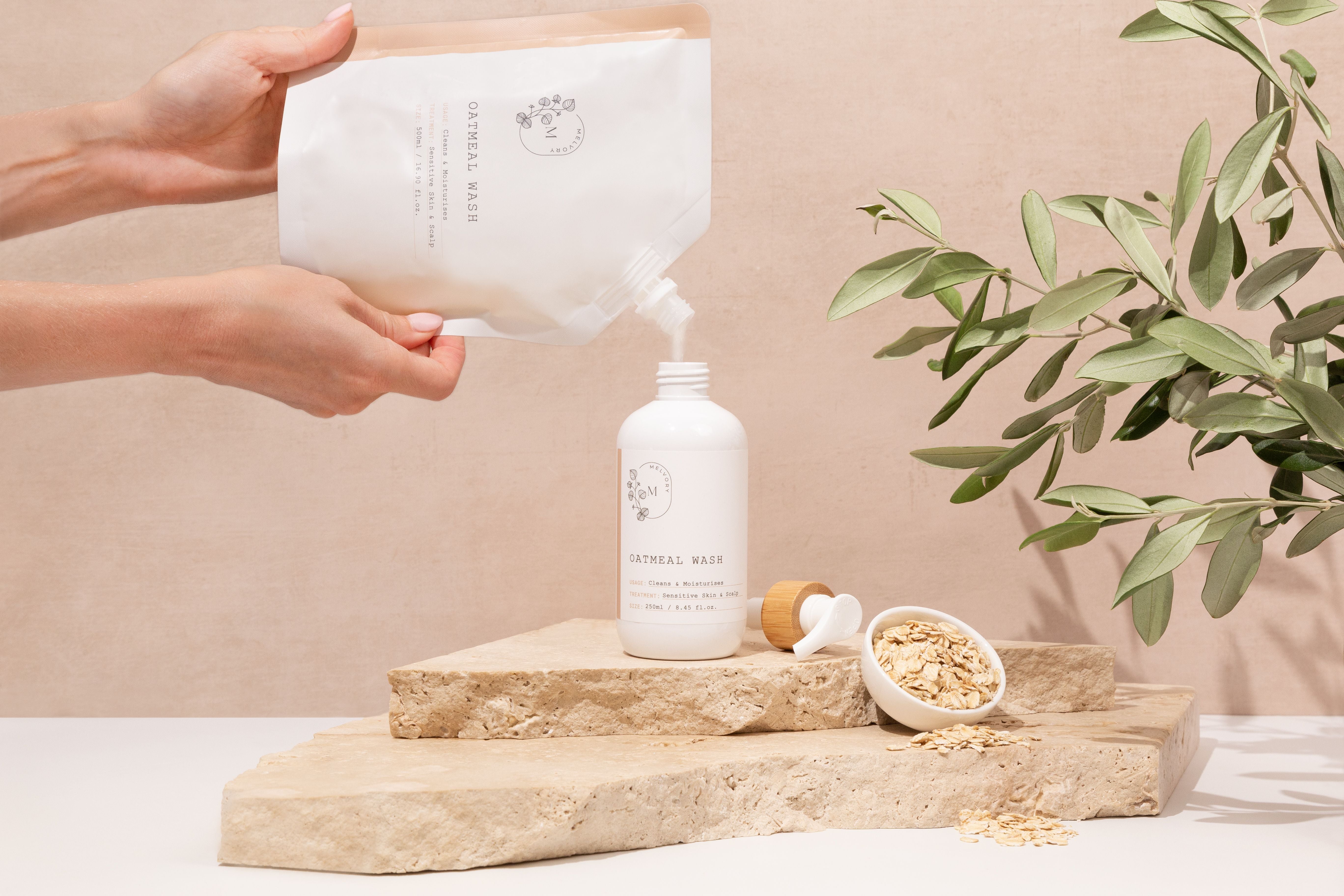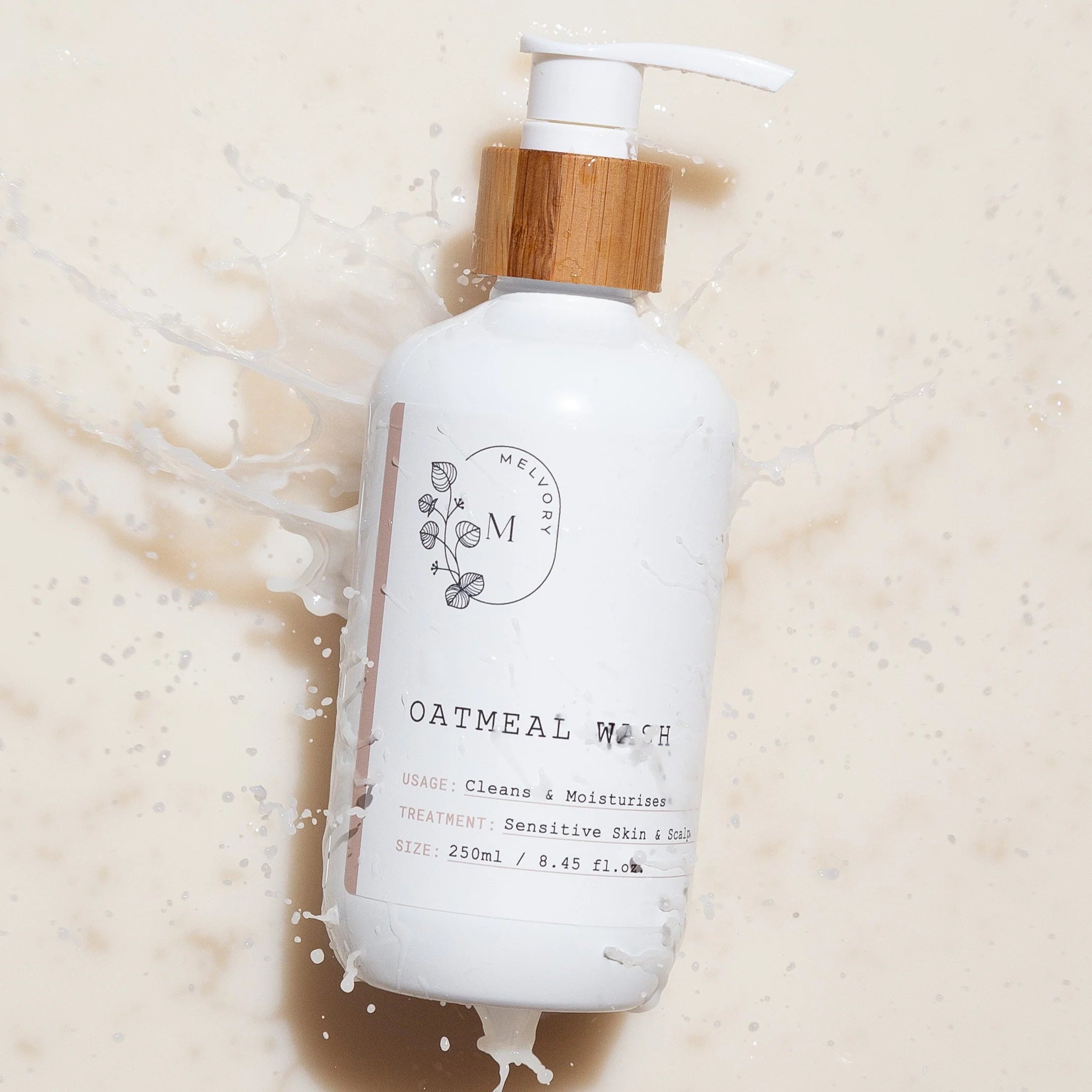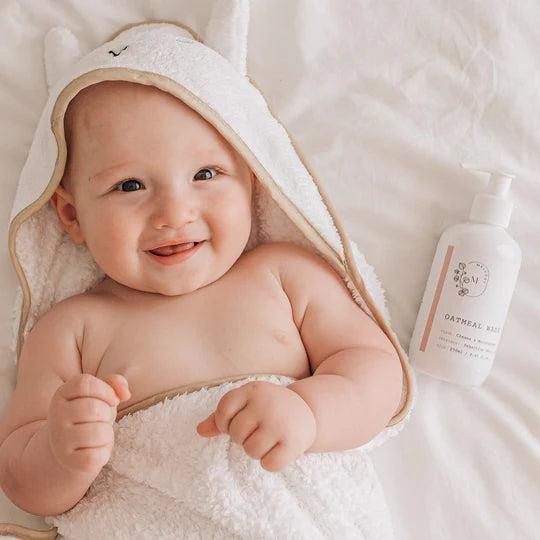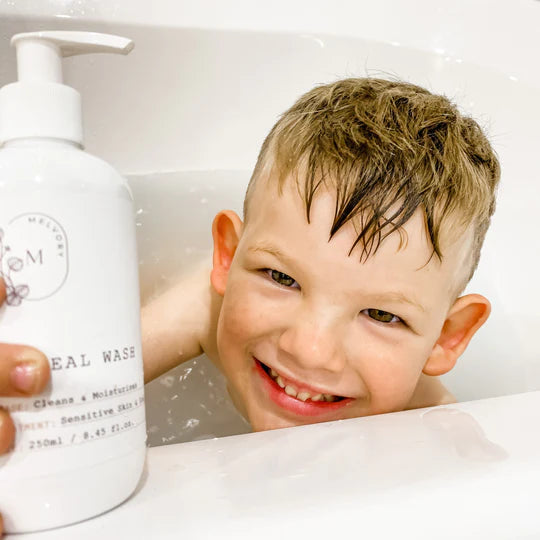 Oatmeal Moisturizing Wash
Nourishing and Hydrating Wash 250mL
You can use this to wash your hands, hair and body.
Made with Organic ingredients, suitable for babies and adults.
Tender little ones & adults with sensitive skin will love our moisturising, plant-based wash, made from pure Oatmeal, Calendula, Chamomile and Honey extracts. This extra gentle wash is designed to calm, soothe and to prevent irritation on easily troubled skin. It also works great for adults with dry scalp, to help reduce hair fall and flakiness.
Here's a natural shampoo and baby wash that's mild and tear-free for them – and worry-free for you. Mums can use this too, it is curly-hair friendly.
No harsh chemicals
No sulphates/SLS
No parabens
No synthetic preservatives
No artificial fragrances
How to Use
Apply a small amount directly onto the skin or washcloth, or pour under running water for naturally foaming bubbles. Can also be used as a gentle hand wash for sensitive hands.
Smell and texture: Completely unscented. Clear liquid gel as thick as raw honey. 
FULL INGREDIENT LIST
Organic Oatmeal
Extracts of colloidal oatmeal has been clinically proven to show improvements in skin dryness, scaling and roughness. Colloidal oatmeal not only forms a protective film on the skin but also aids in the water-binding and moisture-retention properties in the skin. In addition, colloidal oatmeal also helps maintain skin surface pH to keep skin looking healthy. 
Calendula Extract
Calendula has been used in traditional natural remedies to help calm and soothe easily troubled skin.
Chamomile
Chamomile is an aromatic European plant of the daisy family which has gentle healing powers. Chamomile has mild antiseptic and anti-inflammatory properties to help boost healthy looking skin.
Conditioning Honey
Honeyquat is a natural, active ingredient that is made from pure honey. This conditioning quat has excellent moisture binding capabilities to provide hair with 
shine and luster. It improves
 wet-combability of the hair and reduce static build-up when dry combing. Long term use will help to soften and smoothen skin and scalp.
Aloe Vera Leaf Juice
Aloe Vera moisturizes the skin without leaving a greasy feel. It contains a plethora of antioxidants including, beta carotene, vitamin C and E to help calm and soothe sensitive skin.


Ingredients: Purified aqua, Organic Aloe Vera Leaf Juice, capryyl/capryl glucoside (plant surfactant), Cocamido Propyl Betaine (Coconut Oil Derived), Organic coconut oil, Sambucus nigra Fruit extract, Radish Root Ferment Filtrate, Organic Oatmeal extract, sodium alginate, Organic Calendula extract, Organic Chamomile extract, Honeyquat, Xanthan gum, sorbic acid, citric acid.
FAQS
 1. How much is needed for a bath?
For babies and toddlers, you'll only need 1-2 pumps. One bottle gives you 125 pumps, so generally a bottle can last approx 3 months (less than $8 spent per month).
 2. How much should I use to wash my hair?
For short hair, 2-3 pumps. Long hair 3-4 pumps.
 3. What is the shelf-life o this product?
18 months.
 4. My baby has really sensitive skin and I'm not sure this wash will cause a reaction.
I feel you, we had 2 kids with extremely sensitive skin and they reacted to every baby wash we bought. This is the reason why I've developed this. The ingredients used are very gentle and this wash has been tested by many young families before we released it. When you use it, you will be able to tell that the quality of this wash is superior and it does not dry out the skin. 
 5. I am losing so much hair! Will this help?
Many conventional shampoos contain harsh surfactants such as sodium lauryl sulphate (SLS) and parabens, both can be irritating to scalp, causing itchiness and hair fall. When developing this natural shampoo, we removed all these harmful chemicals and formulated it carefully to give you a great shampoo for clean smelling hair. Plant extracts and honeyquat are added to give your hair shine and luster.

Melvory's Oatmeal Moisturising Hair & Body Wash is suitable for the whole family. Get a bottle today!
Share