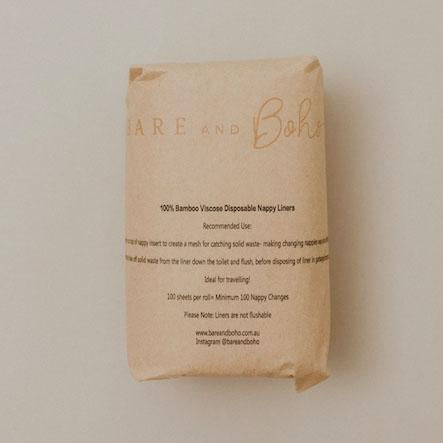 Disposable Bamboo Nappy Liners
Made from soft 100% bamboo viscose in the form of a super fine mesh, designed to work as a catchment for solid waste.
Making cleaning of inserts much simpler, and helpful when traveling. These disposable nappy liners are considered compostable and biodegradable.
RECOMMENDED USE:
Used as a lining within the nappy shell, on top of the insert, to create a mesh for catching solid waste. This makes changing nappies easy and efficient.
Simply shake off solid waste from the liner down the toilet and flush, before disposing of liner in garbage/compost.
Ideal for traveling!
*Please Note: Liners are not flushable*
Share