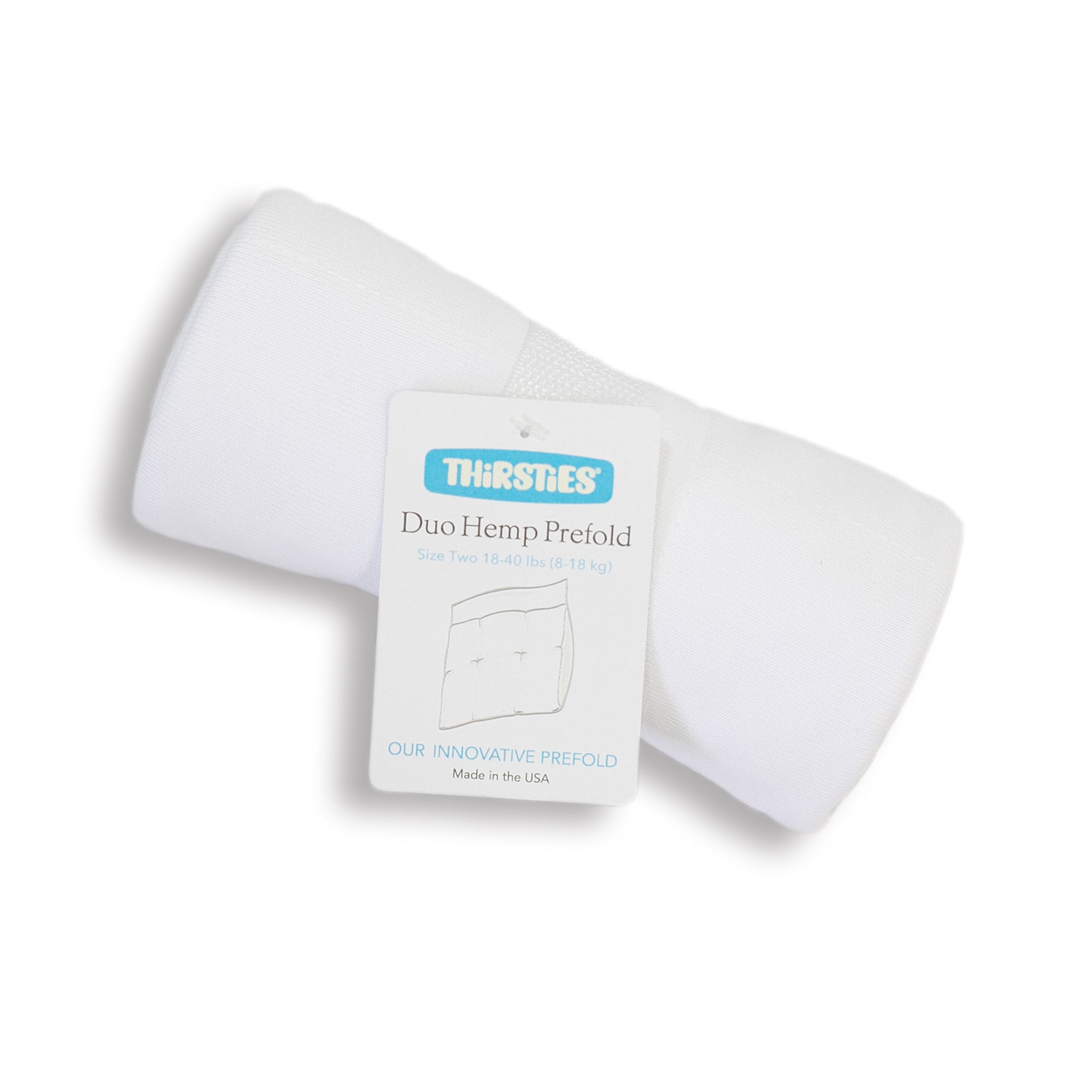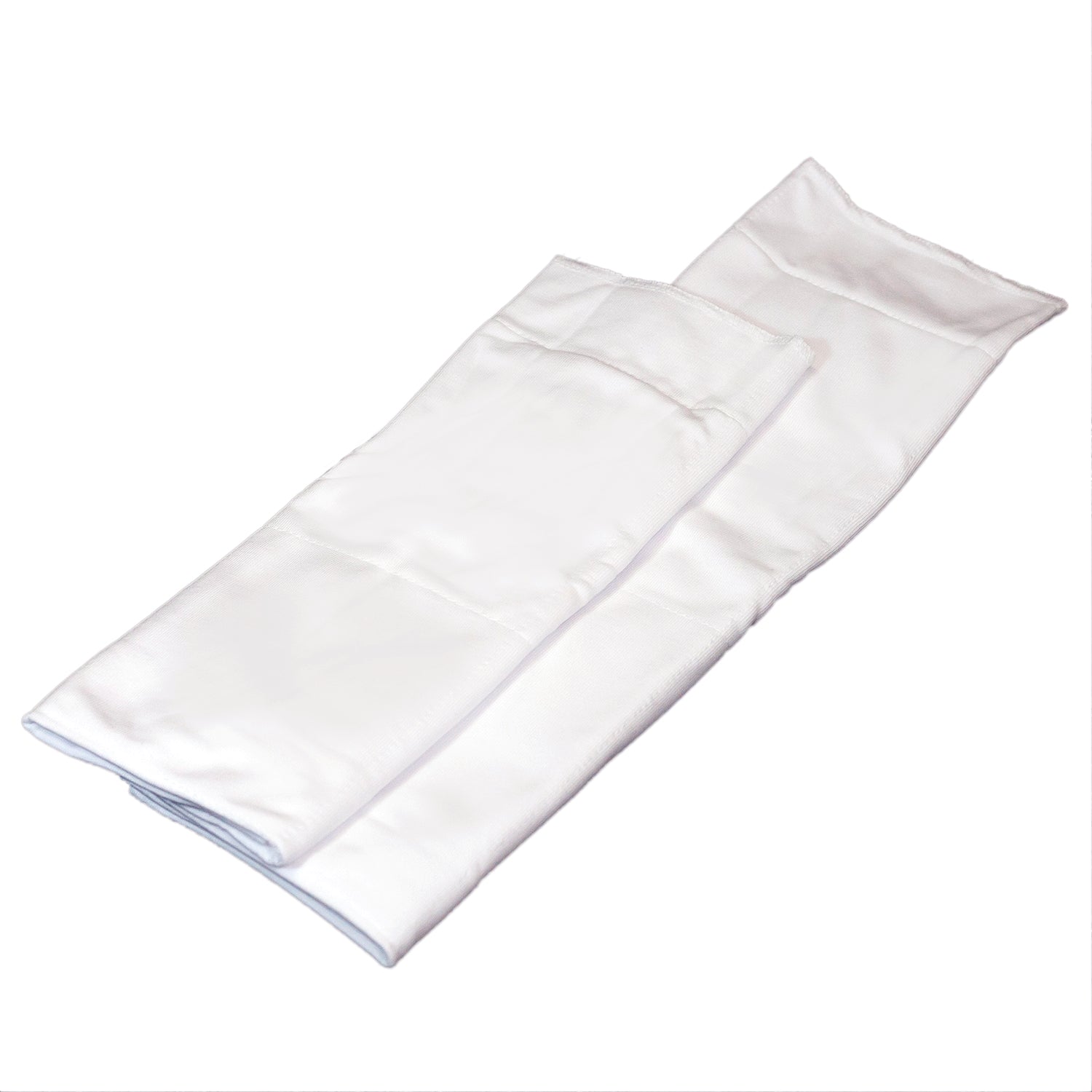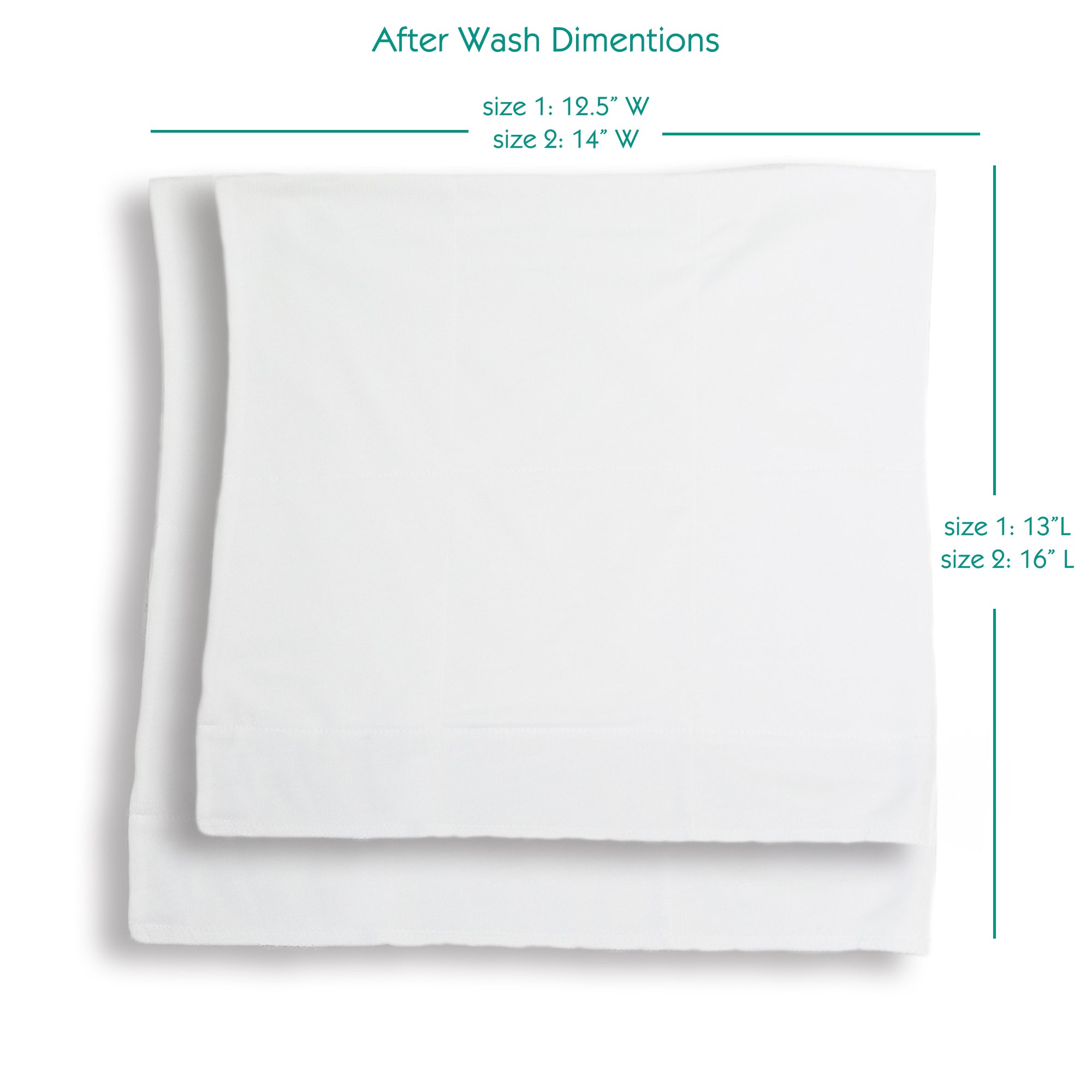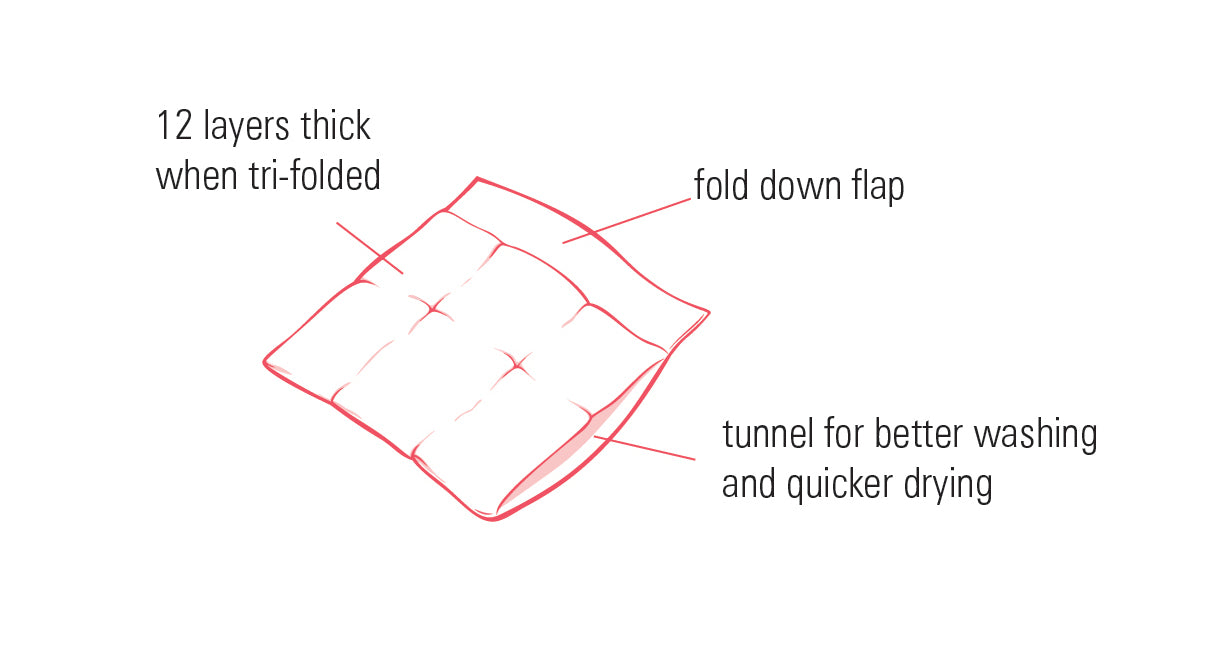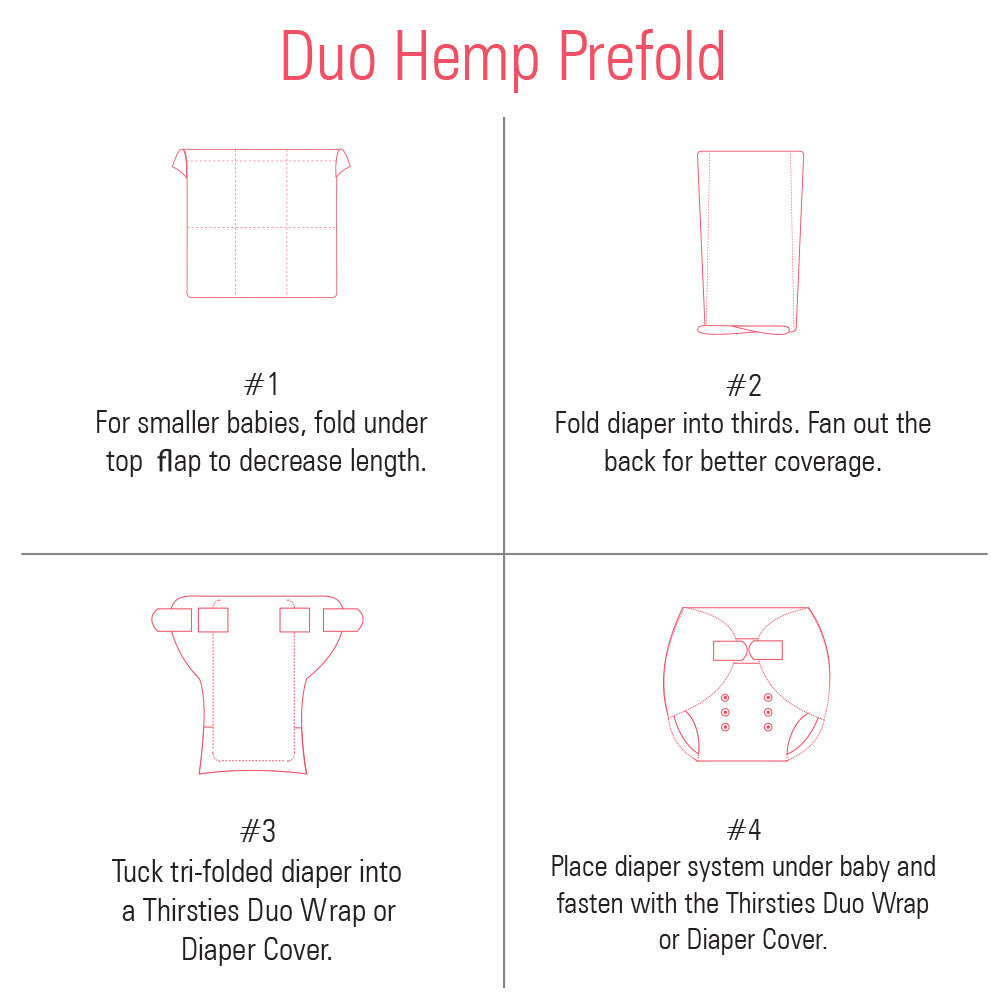 Features and Benefits:
• Revolutionary design is easy to clean, quick to dry, and grows with your baby
• Made from soft custom hemp jersey knitted in the USA
• 25% more absorbent and much more durable than pure cotton
• Maintains a trim and comfortable fit 
Details:
Thirsties Duo Hemp Prefold diapers are two layers thick with openings on each end. This unique design allows for a thorough washing and quicker drying in comparison to ordinary prefolds. Our custom hemp jersey is as soft as your favorite t-shirt and is knitted here in the USA. Hemp is an ideal diaper fabric with antimicrobial properties and is more durable and absorbent than cotton. In fact, our hemp jersey is 25% more absorbent than a prefold of the same weight made from cotton alone! This translates into a very trim and effective cloth diaper with a hefty amount of absorbing power.
Sizing
Before Washing 
Size One: 13.5" x 15" (~34cm x 38cm)
Size Two: 16.5" x 16.5" (~42cm x 42cm) 
After Washing
Size One: 13" x 12.5" (~33cm x 32cm)
Size Two: 16" x 14" (~40cm x 35cm)
Content:
55% Hemp, 45% Organic Cotton

Pair with:
Thirsties Diaper Cover or Duo Wrap
Share