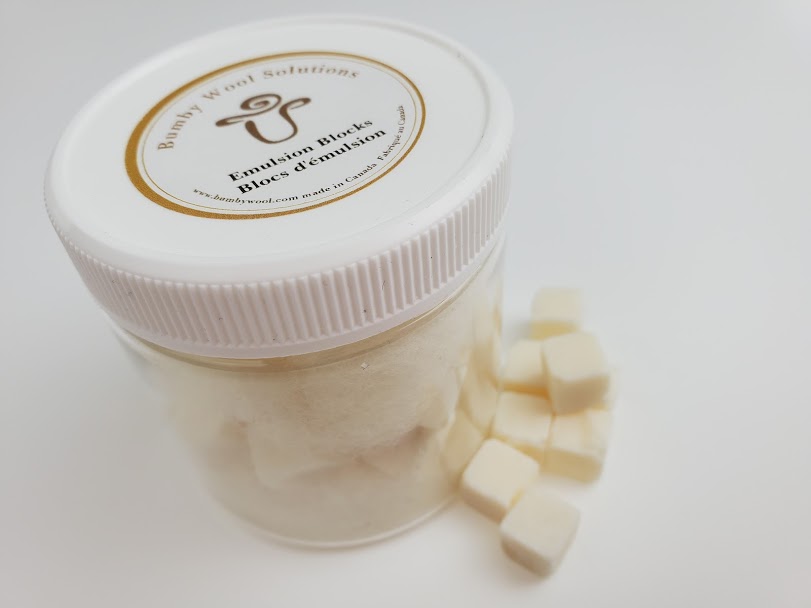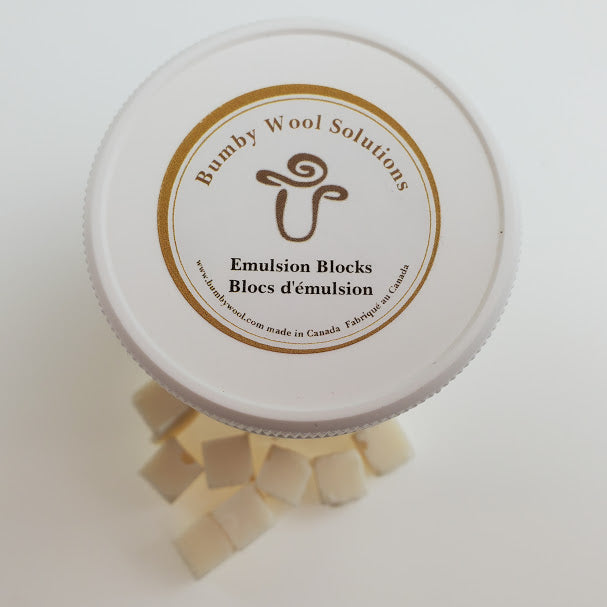 Emulsion Blocks (Unscented)
Our Bumby Wool Solution Emulsifying Blocks are hand crafted in our workshop.  We saponify food grade oils and fats, creating a luscious soap that lightly bubbles and emulsifies lanolin, as well as can be used to make a wool wash solution.  
Available in 
10 Handmade Emulsion pre-cut cubes in a bag to refill a container OR
25 Handmade Emulsion pre-cut cubes nestled on a pillow soft cloud of 100% merino wool.  Please re-use the jar or recycle.
Note - Scented versions are only available during preorder.
We only use the best quality Fragrance Oils (FO) and Essential Oils (EO) in our products.  Many customers really like yummy smells, so we have launched scented fragrance oils as well.   Please note that these oils do change the colour of the blocks.  Some have a mild beige colour and some are quite deep brown.  This doesn't effect the function in any way, and is fairly standard.
Share