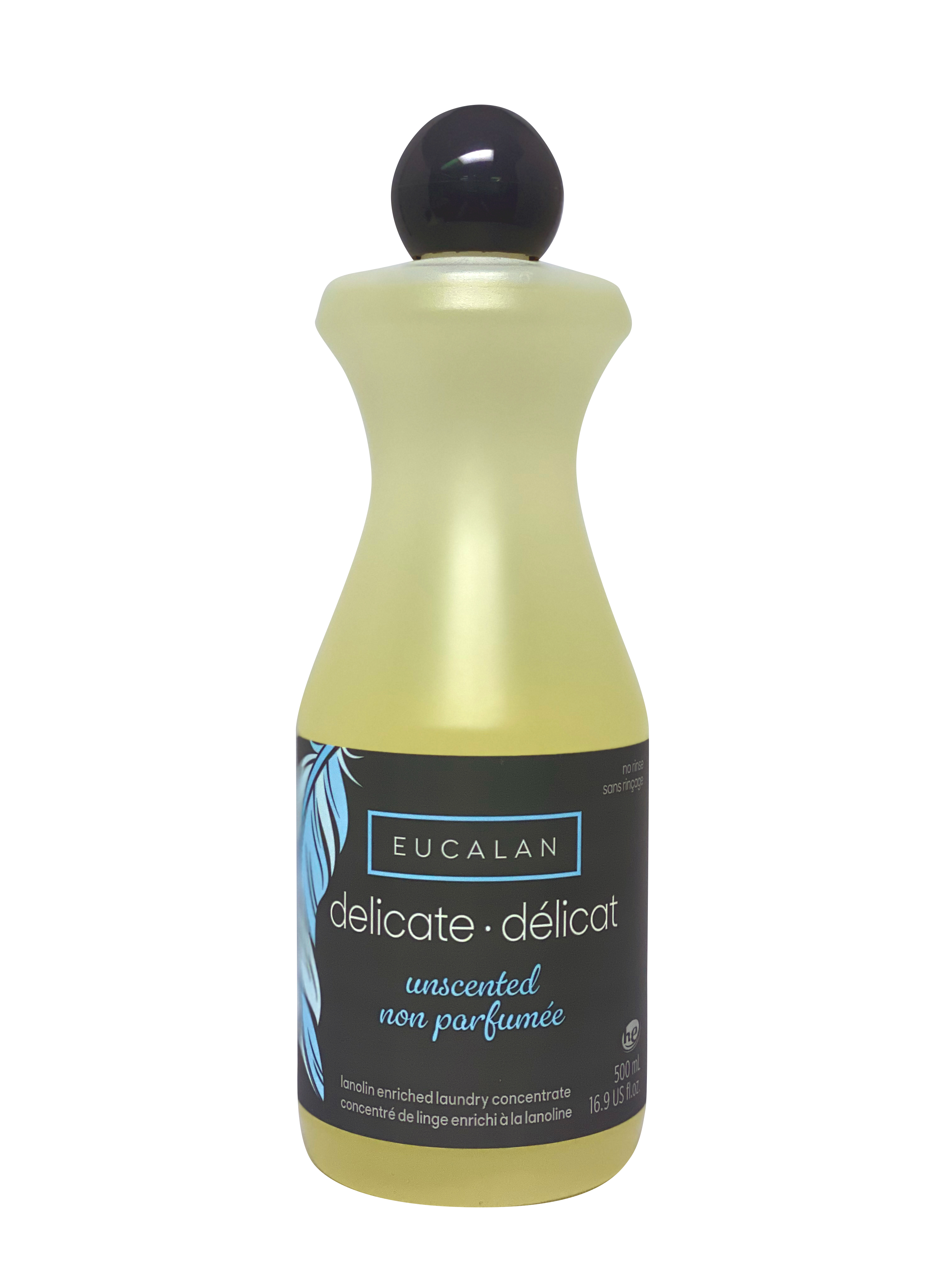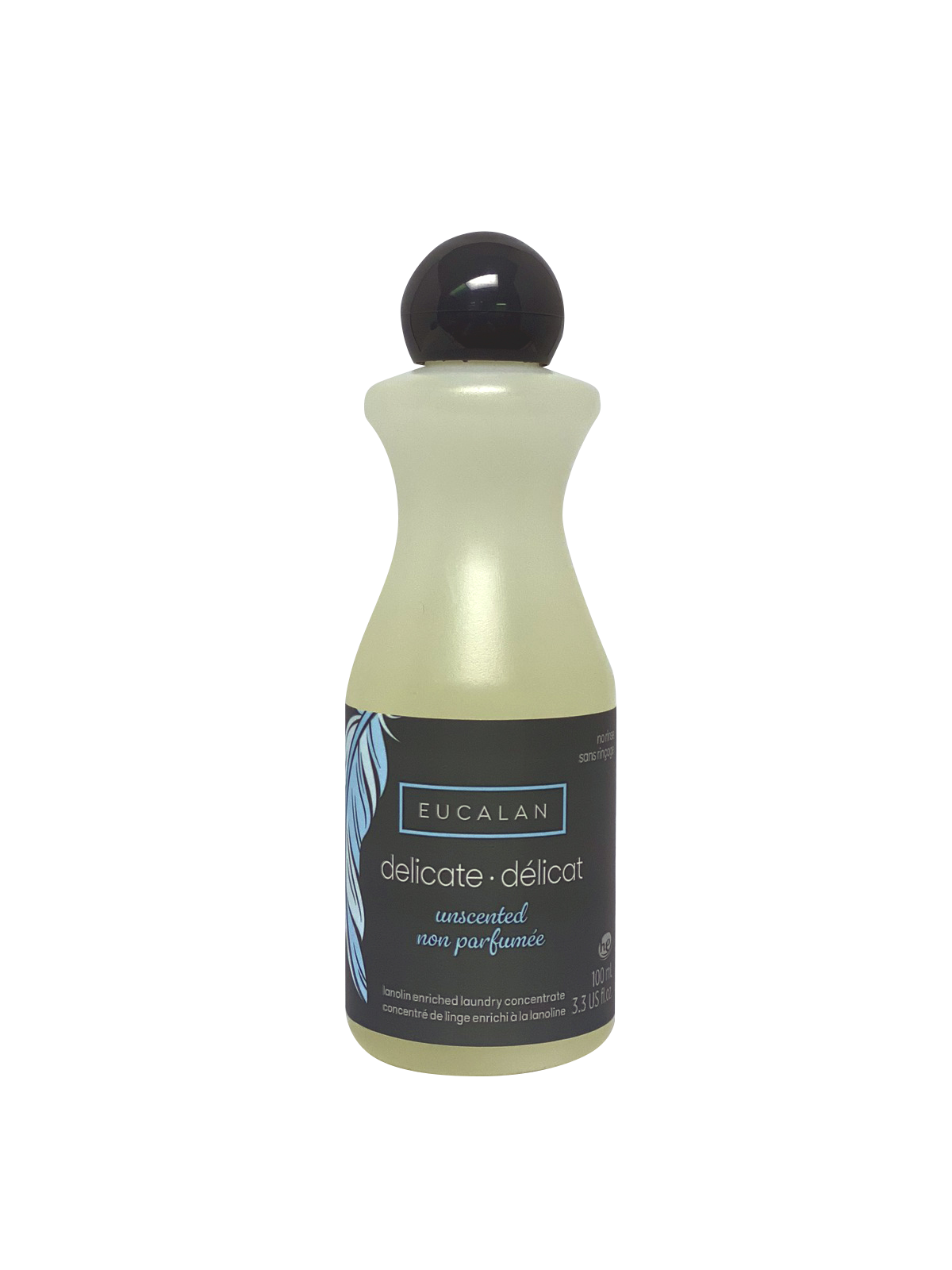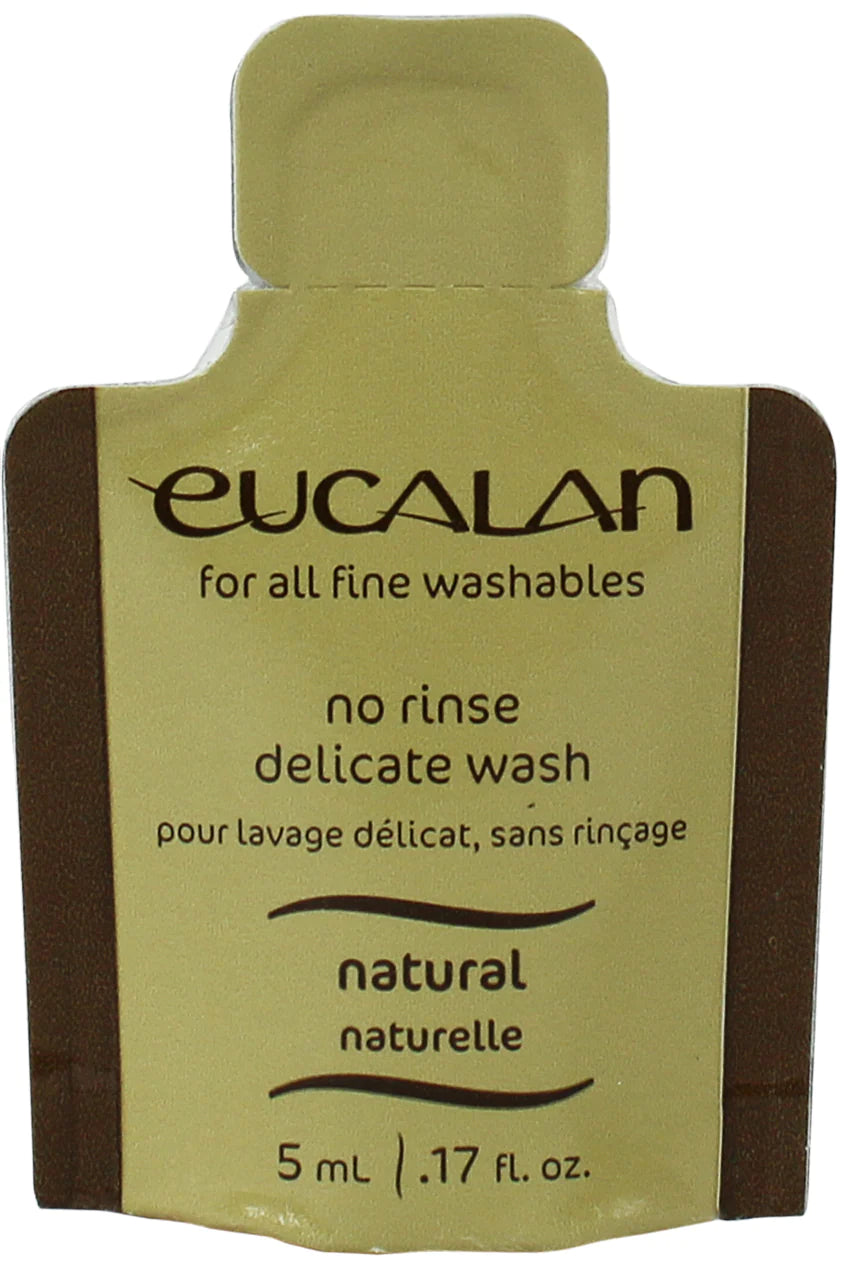 Eucalan No Rinse Delicate Wash (Natural)
Eucalan's Natural Delicate Wash is the same trusted formula, but unscented. It is Eucalan - bare naked, with no added chemicals to hide the natural scent of the product. The lanolin enriched formula helps to condition fibres and keep static away. For those with scent sensitivities, use Eucalan Natural on all your delicates like sweaters, lingerie, hosiery, comforters, down jackets, bathing suits and baby items.
Benefits
No added scents
The best choice for those with scent sensitivities
When to use
Scent free is necessary eg. scent-free workplaces, animal training, hunting gear, etc.
Unisex appeal
Great for wool and most other natural fibres, but does not contain moth inhibiting properties
Works well on synthetic fibres
Eucalan No Rinse Delicate Wash is non-toxic, biodegradable, free of optical brighteners, phosphates, synthetic fragrance and dye. Eucalan is pH neutral and is packaged in an easy to recycle, dye free HDPE plastic bottle. Available in 5 scents, Eucalan is scented with only quality essential oils, in addition to natural/unscented. The lanolin acts as a natural conditioner, keeping fibres supple and reducing static. Eucalan meets strict European regulations, it is "quickly" biodegradable.
Eucalan Ingredient List:
Ammonium Lauryl Sulphate (Vegetable-based soap)
Ammonium Chloride (Is a salt of ammonia; used as a thickener)
Cocamide MEA (Mild foaming agent and thickener derived from plant source)
Purified Water
Hydroxypropyl Methylcellulose (Thickener derived from plant source)
PEG 75 Lanolin (Naturally derived lanolin)
Methylchloroisothiazolinone (Preservative and antibacterial)
Share