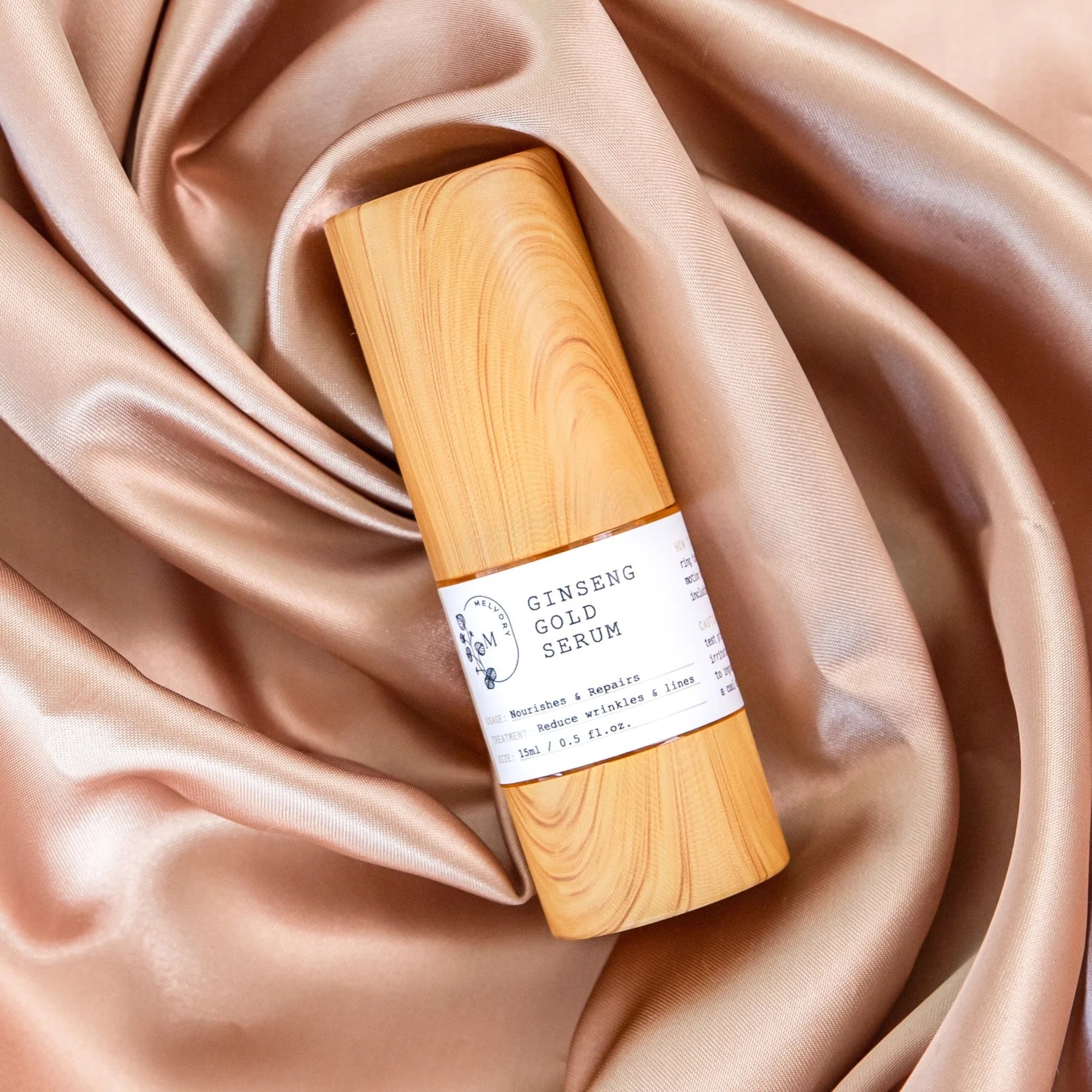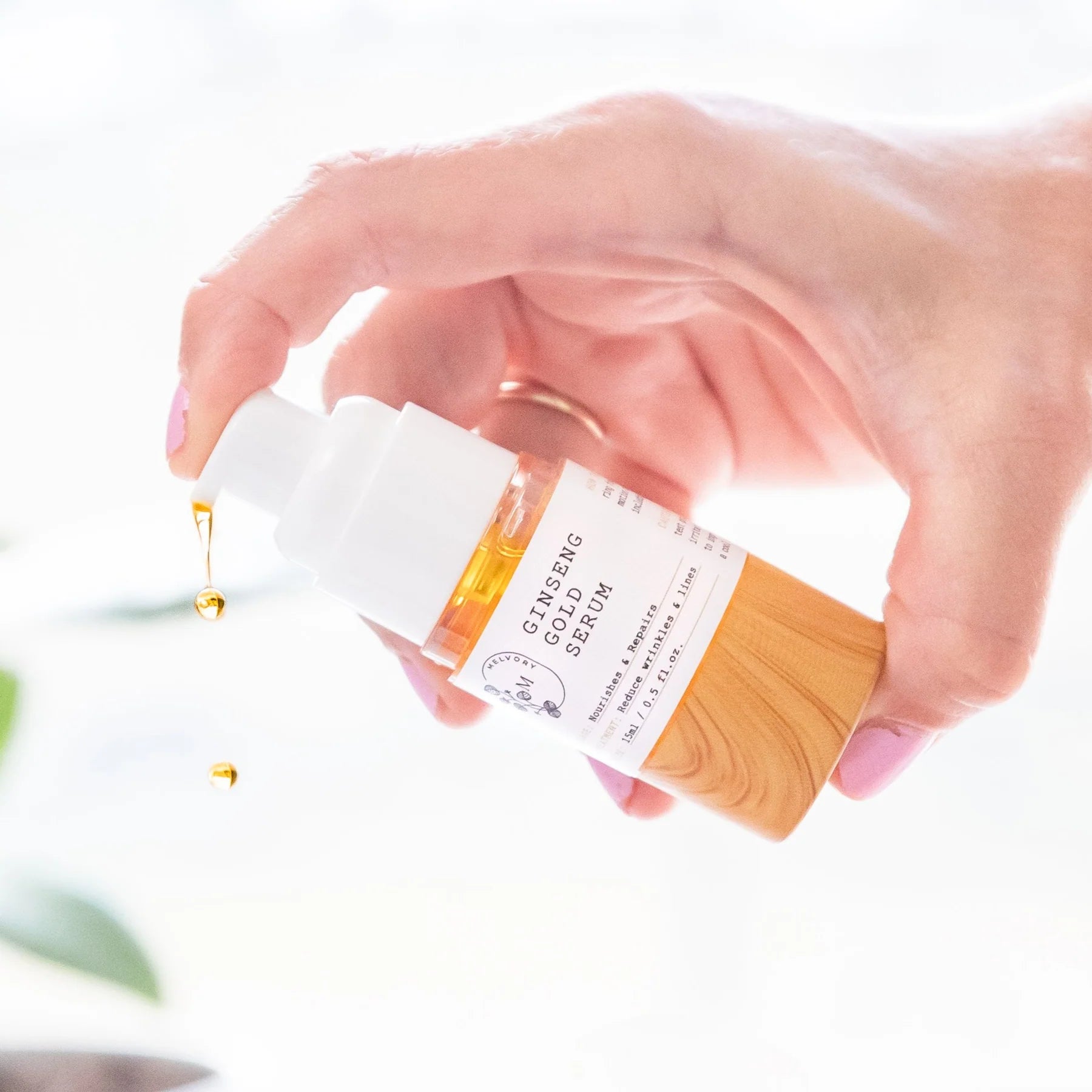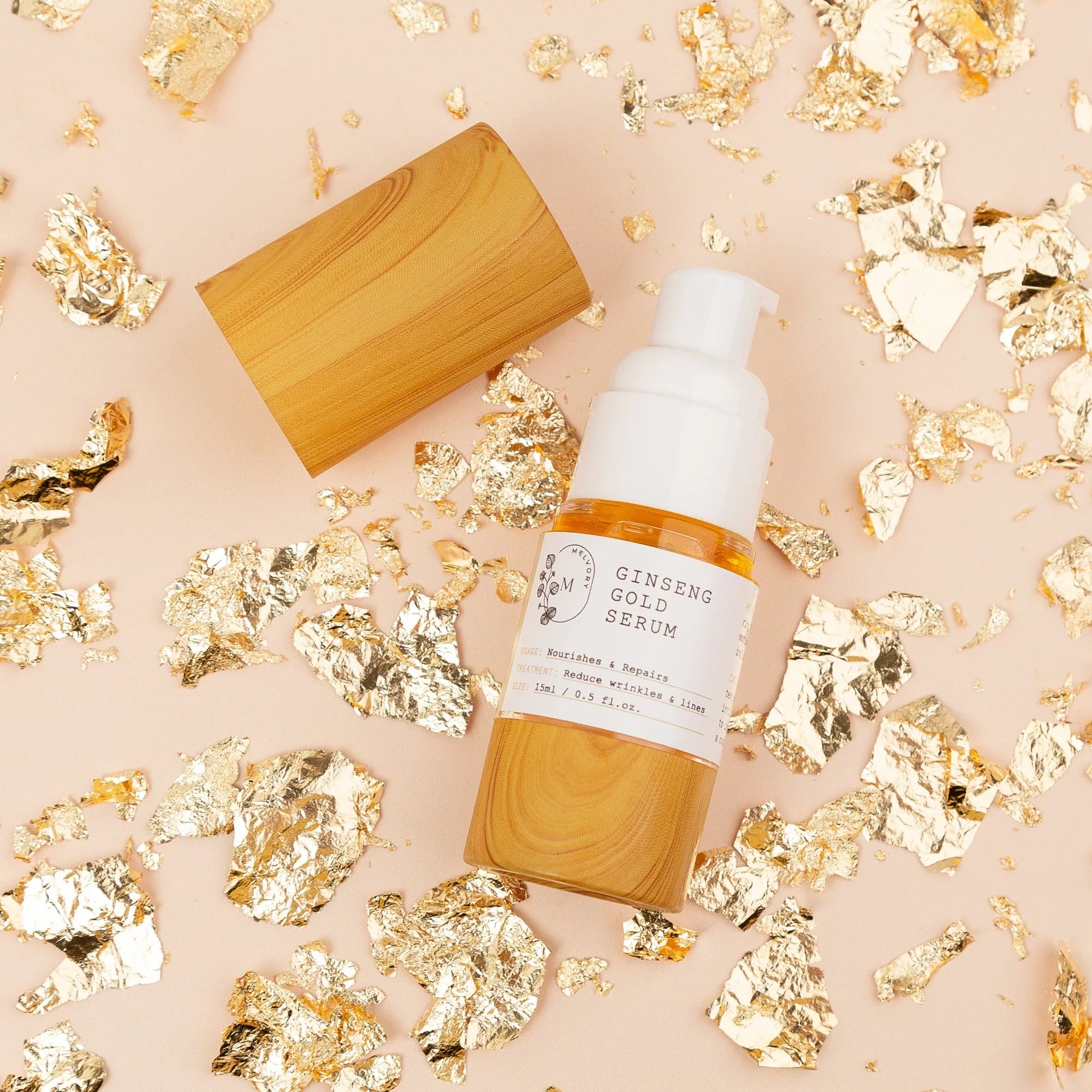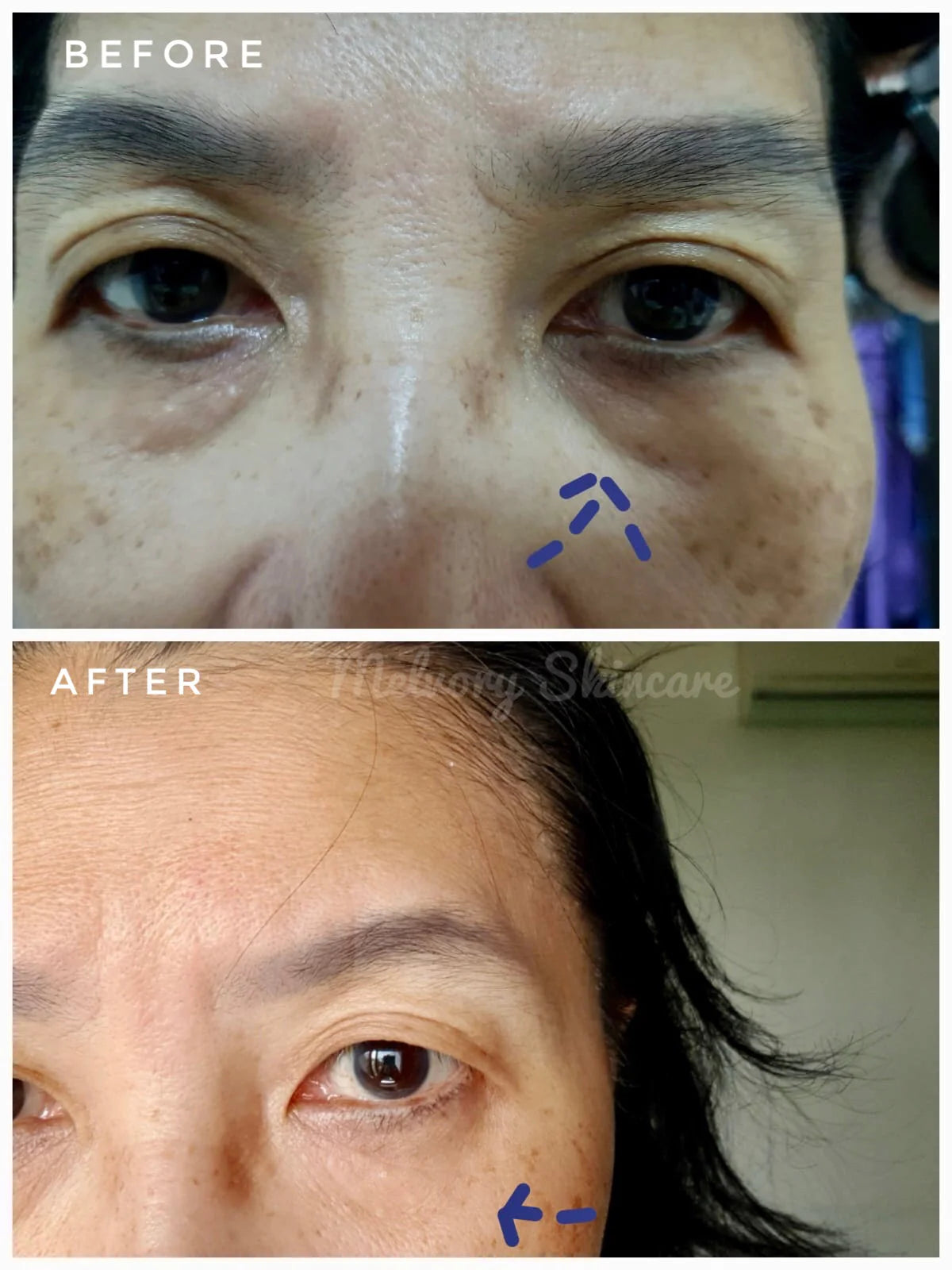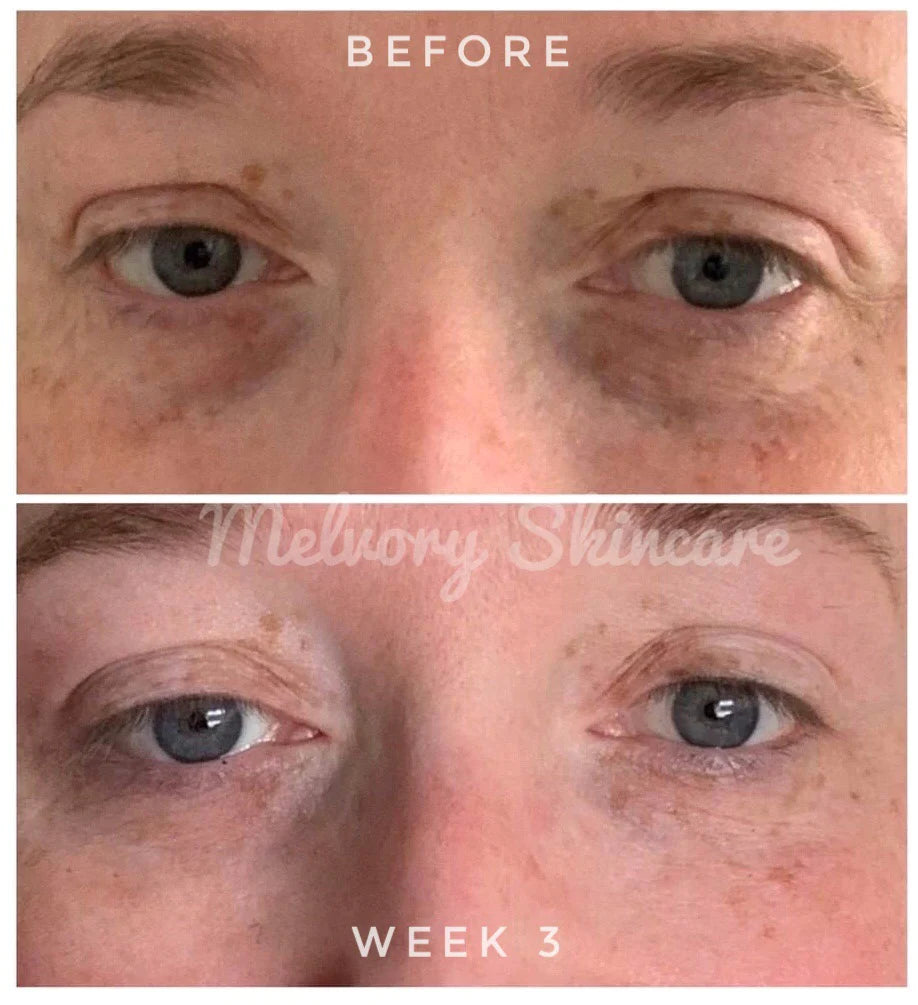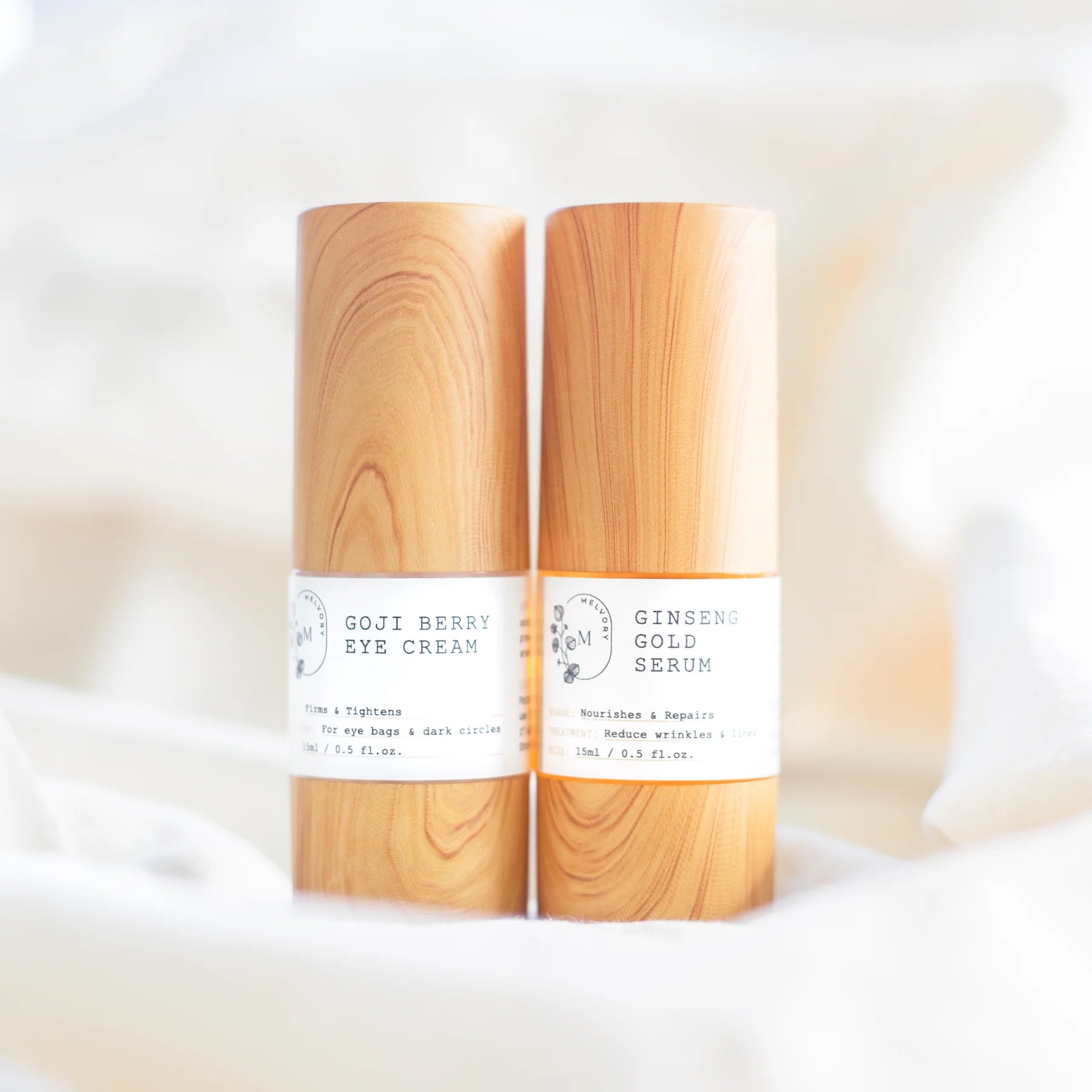 Intensive eye serum to minimize dark circles and the appearance of fine lines (15mL)

Feel rejuvenated using this exclusive formulation providing a superior combination of organic and anti-aging superstar ingredients. Organic Gold Ginseng, Frankincense and Myrrh all work together to stimulate a smooth, healthy and young-looking eye region. Enriched with Rosehip oil to reduce the appearance of scars and Argan oil for thicker and longer lashes.
How to use:

Apply at night using your ring finger with a gentle press-and-release motion to the areas around the eyes including top of your eyelids. Can also be used as an oil on the rest of the face for an extra glow.
INGREDIENTS:
Gold Ginseng
Helps to promote lush and youthful looking skin and gets rid of free radicals that cause pre-mature aging of skin.
Frankincense
Helps reduce the appearance of large pores, prevent wrinkles, and lifts your skin to naturally slow signs of aging. 
Myrrh
A rare and exotic oil that restores the health of skin cells to help minimize the appearance wrinkles. 
Rosehip
Rosehip oil penetrates your skin and is easily absorbed, delivering soothing, protective elements such as fatty acids and vitamin E, which can decrease discoloration and help stimulate collagen production.
Argan Oil
Gentle on skin, yet so powerful in renewing skin cells and to help lighten dark circles beneath the eyes. Conditions your eye lashes for a softer feel and thicker appearance.
Full Ingredient List: Organic gold ginseng oil, Organic rosehip oil, Organic argan oil, Organic jojoba oil, Organic frankincense oil, Organic myrrh oil, Natural vitamin E.
Share