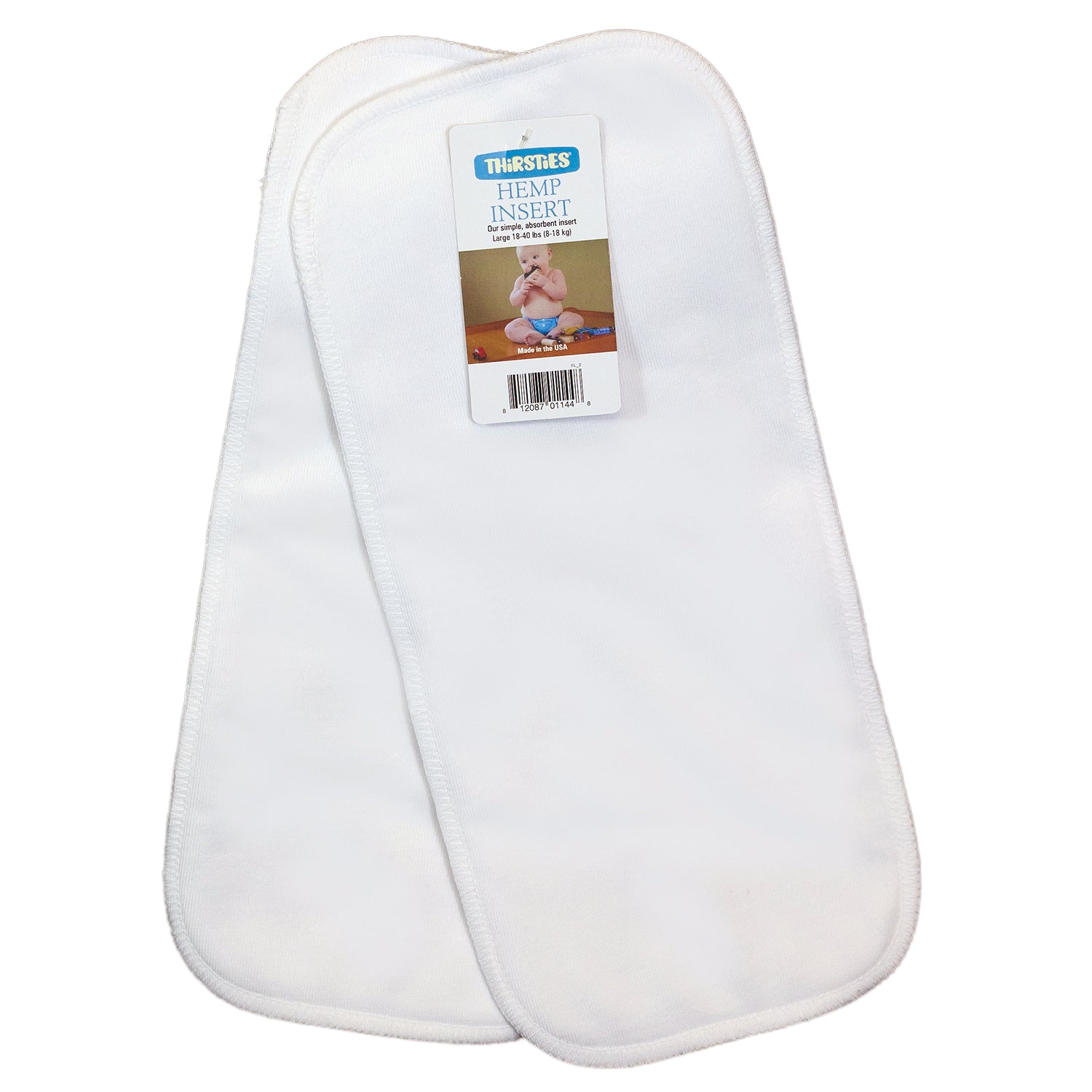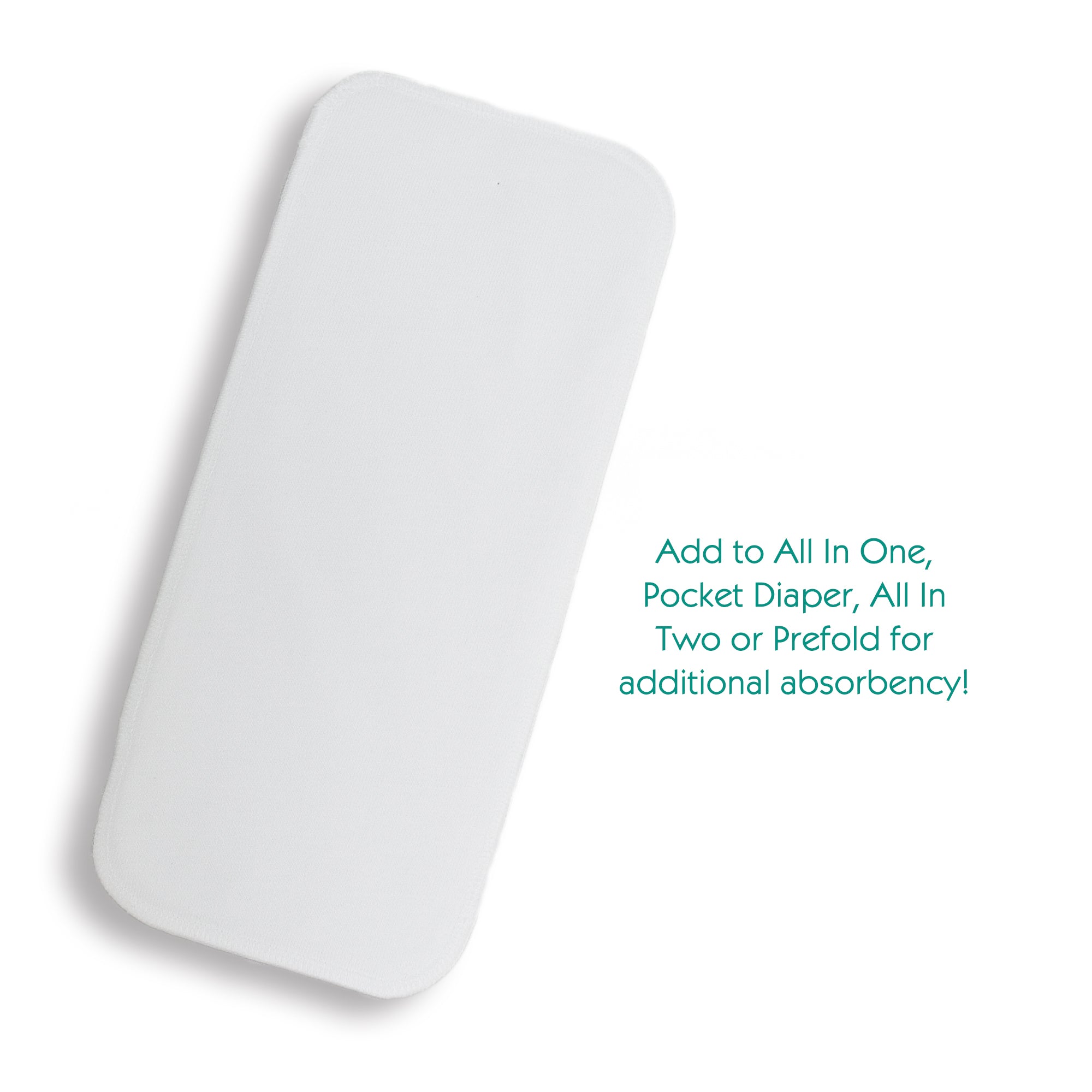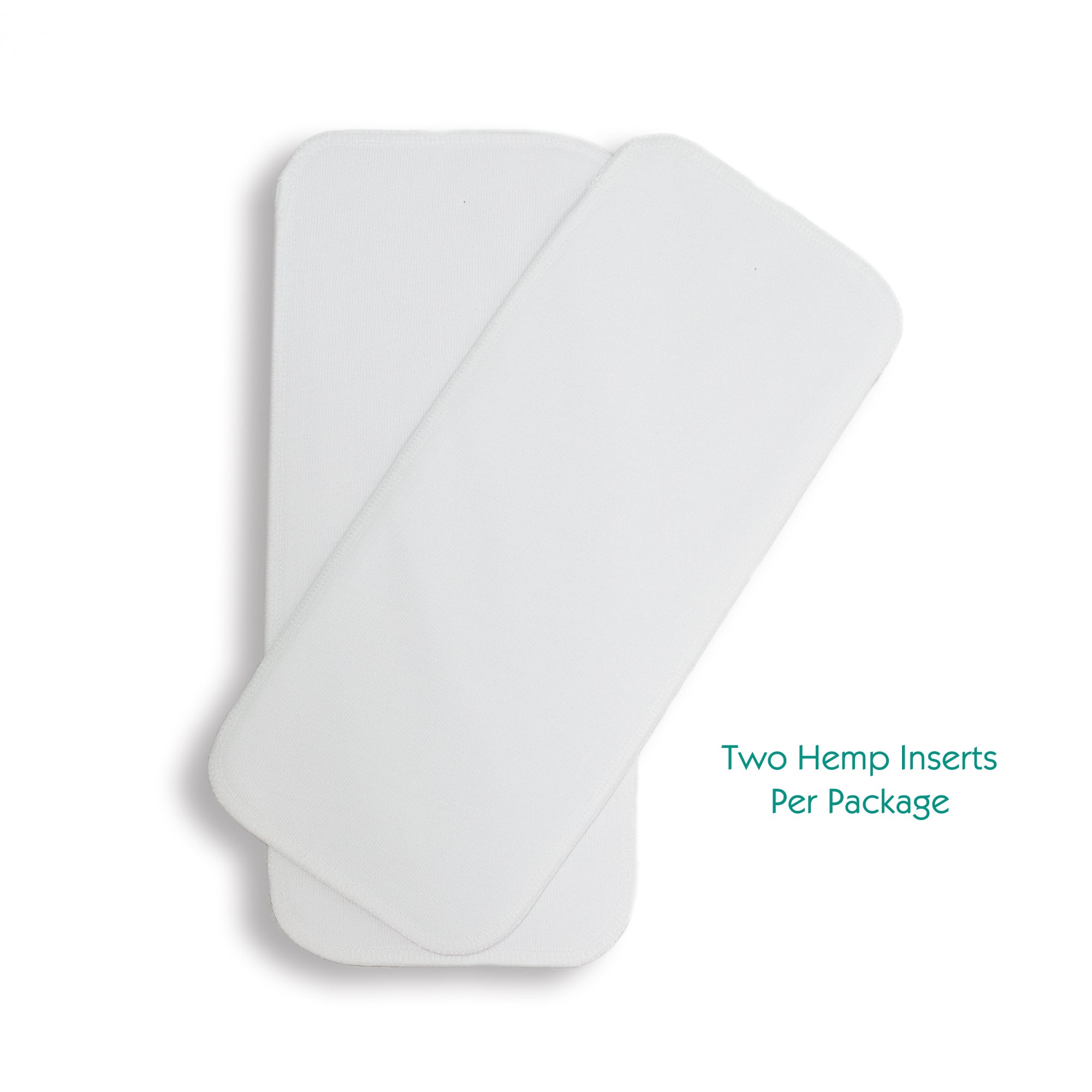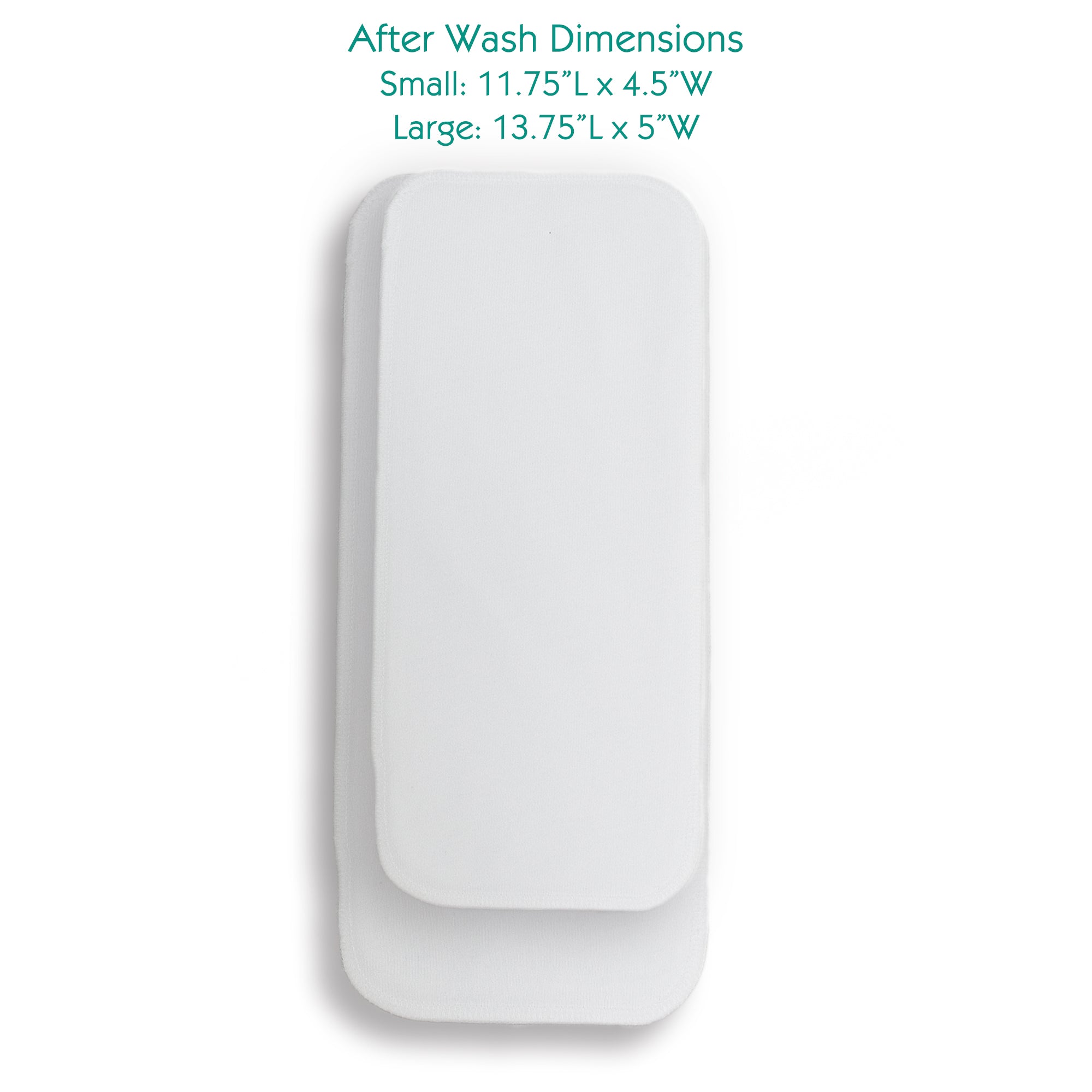 Features and Benefits:
• 6 thirsty layers of natural, absorbent material
• Stable absorption with minimal bulk
• Remarkably soft hemp/organic cotton jersey
• Available in two sizes for custom fit
Details:
Need an overnight solution? Looking to add on to your current reusable diapering system as an answer for your little heavy wetter? Accessorize with a Thirsties Hemp Insert for the best in bulletproof protection against leaks.
Thirties Hemp Inserts add additional absorbency to your existing cloth diapering system, without a lot of extra bulk. Made from 6 layers of remarkably soft hemp and organic cotton blend knit jersey, you will find that these are exactly what your baby needs to sleep comfortably through the night without leaks.
Sizing:
Before washing
Small: 12" x 5" (~30.5cm x 12.5cm)
Large: 14.5" x 5.5" (~37cm x 14cm)
X-Large: 5.57" x 13.75"L (~14.15cm x 35cm)
After washing
Small: 11.75" x 4.5" (~30cm x 11.5cm)
Large: 13.75" x 5" (~35cm x 12.5cm)
Content:
55% Hemp/45% Organic Cotton

Pair with:
Everything!

Before Use:
Thirsties Hemp products need to be washed and dried at least three times before use to rid the fibers of the natural oils. This is done separately from your other diapering products for the first 3 washes. Our hemp products will be fully primed and at their maximum absorbency after 8 wash cycles.
Share
Love these inserts
Love the hemp inserts.
I had for the first phase of my babies the small size and they were my go to (along with the all in 2s) for my babies diapers. they are super trim, efficient and I knew that when I used these ones there was no problem with absorbency. Great for nights as well (my babies still woke up at night, so i didn't use one diaper only, but still they were always dry even if the diaper was on for many more hours than during the day).
Now I have the larger size and am very well impressed with the difference in size and they seem to be exactly the same as the others, so I know I can continue to trust them! :)