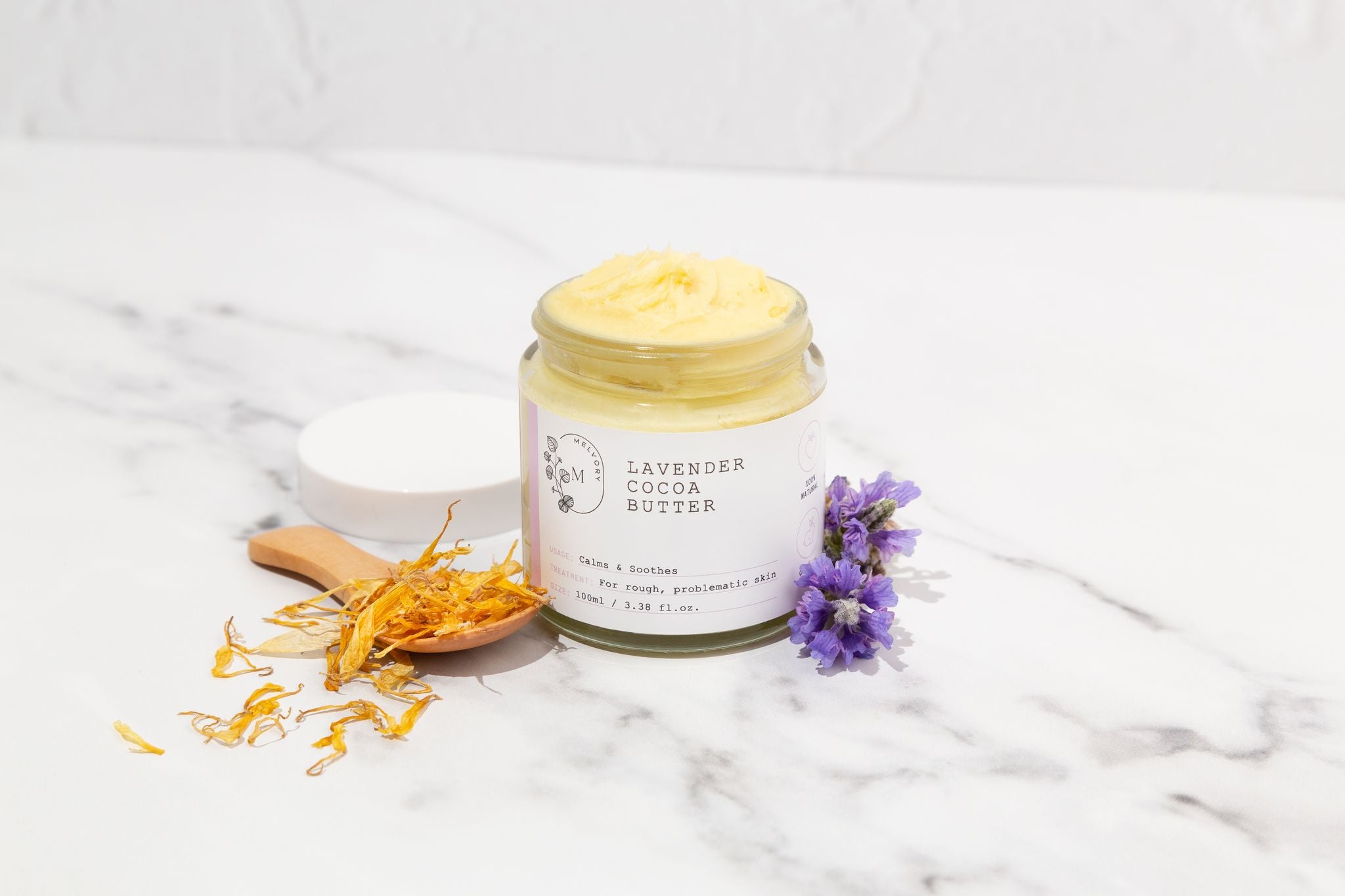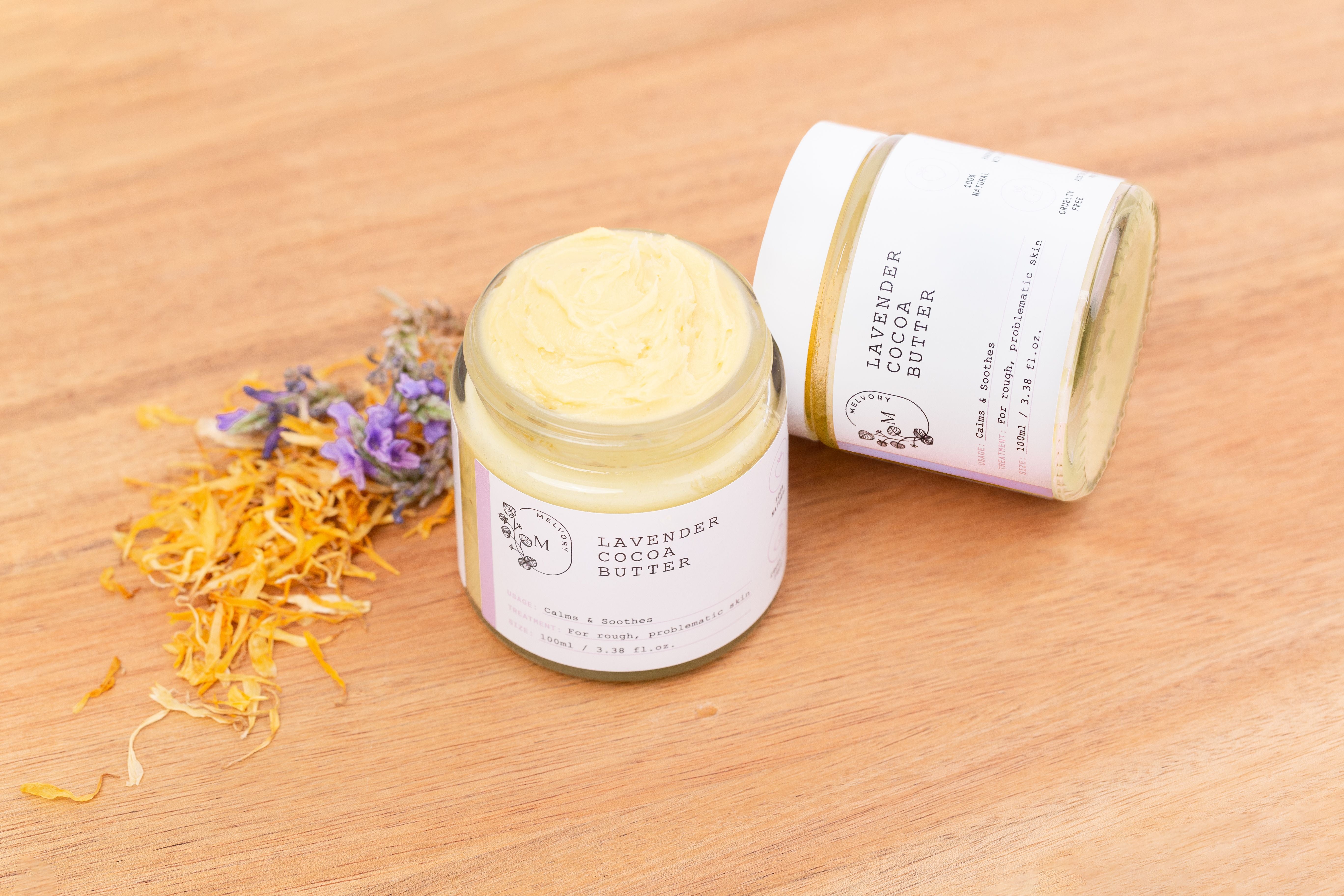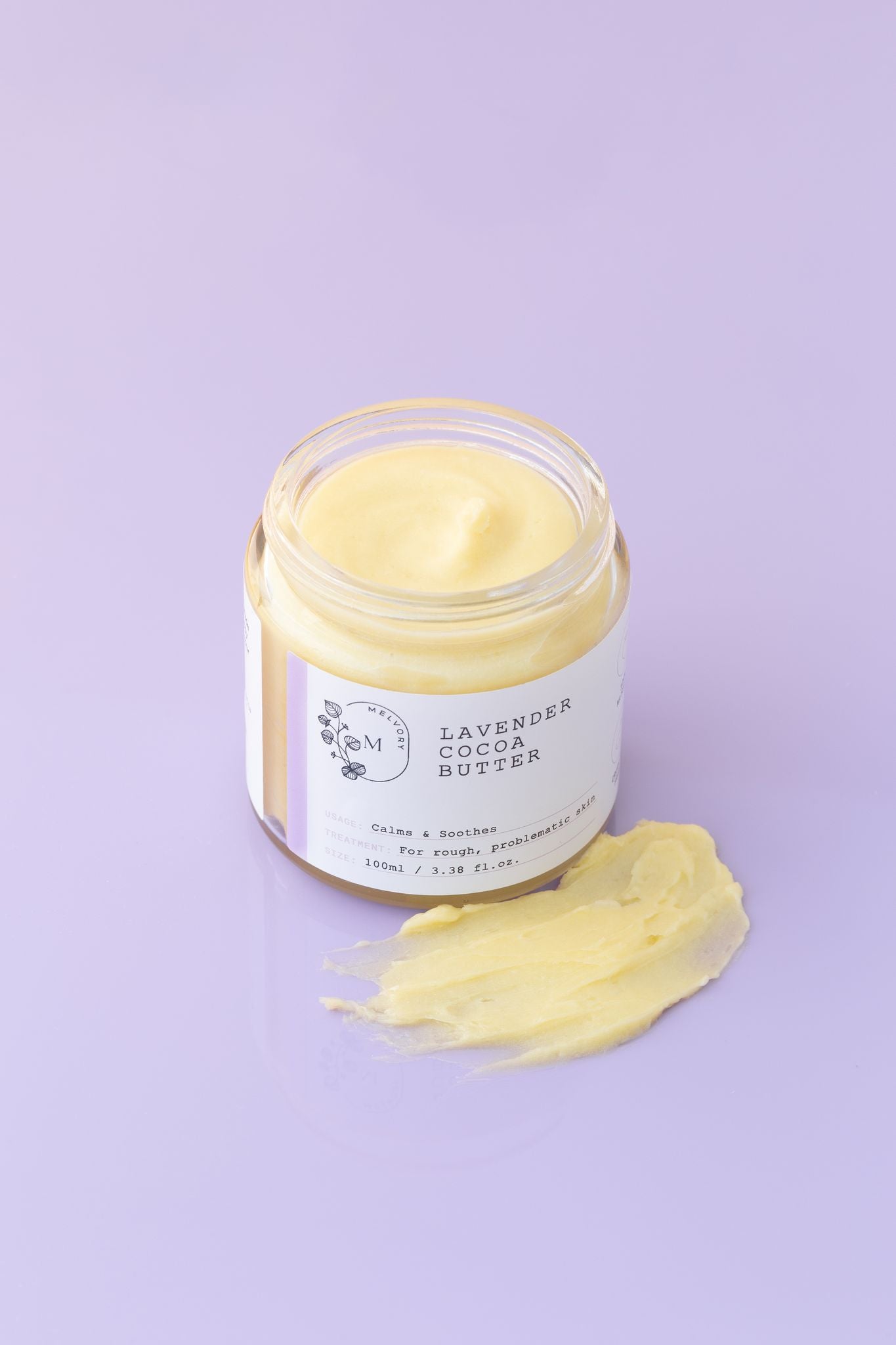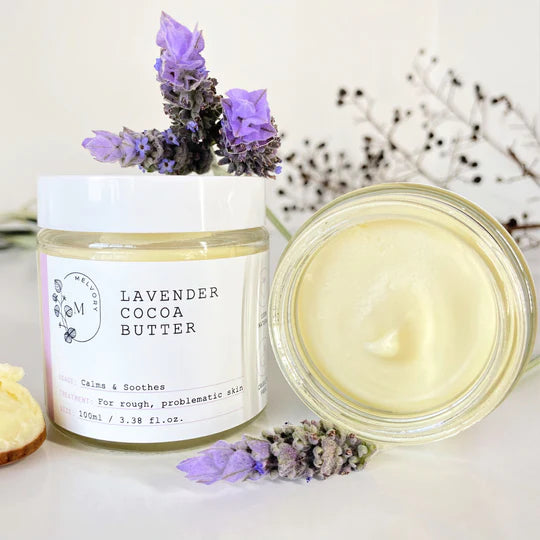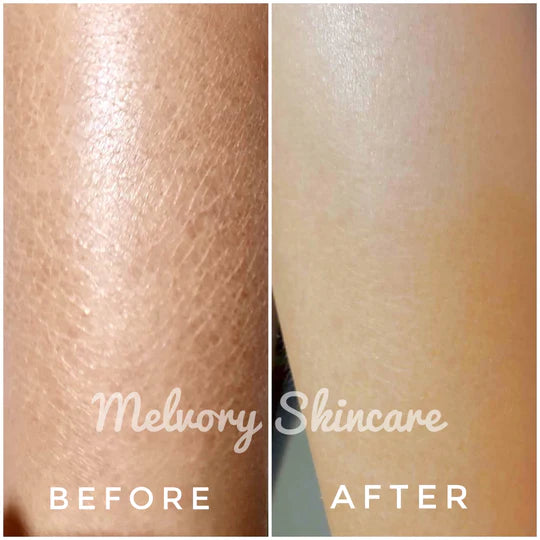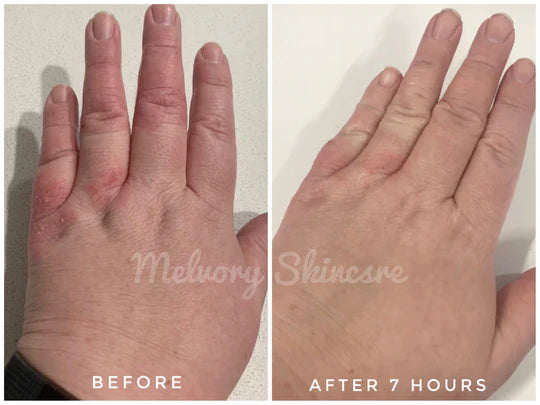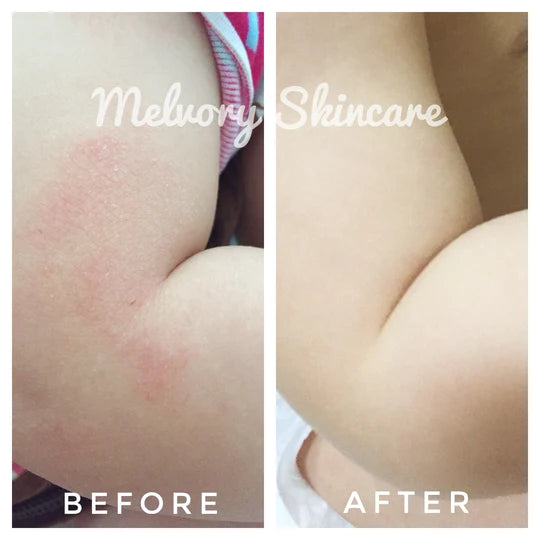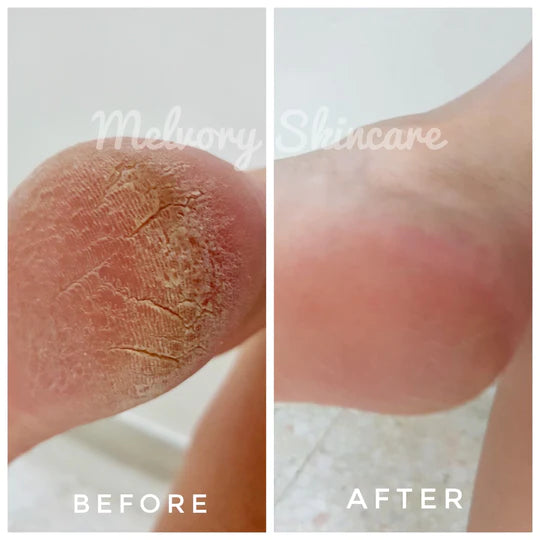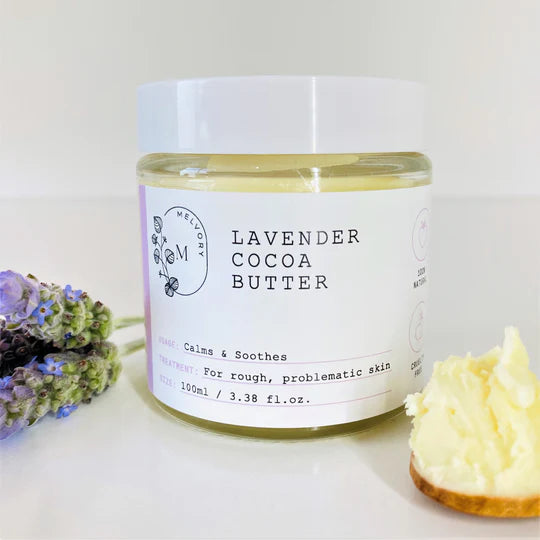 Lavender Cocoa Butter (100ml)
A Soothing and Calming Salve
Contains pure lavender that naturally calms and soothes skin. Made from plant oils and butters that deeply moisturise to maintain happy and healthy skin. Has a sweet lavender scent that relaxes, therefore great for bedtime massages to keep your baby comfortable all night long.
Suitable for babies and adults.
A great choice for young families who prefer a natural cream to moisturise extremely dry patches on skin. Very gentle ingredients, no preservatives or perfume.
Texture: Thick Whipped Butter
Smells like: Raw cocoa with a light hint of lavender.
How to use: When skin is awfully dry and uncomfortable, apply 3-5 times during the day. For maintenance of happy skin, apply 1-2 times a day. Best results when applied immediately onto skin after a bath.
HERO INGREDIENTS
Lavender
Traditionally used for its calming and soothing effect to benefit skin in numerous ways. A natural salve for healthier looking skin.


Cocoa Butter
The Vitamin E, oleic acid and strearic acid found in cocoa butter offers skin softening benefits and increases flexibility of our skin. The occlusive nature of cocoa butter reduces the amount of water loss from our skin and protects it from harsh and drying elements.
Shea Butter
The high concentration of natural vitamins and fatty acids in Shea butter makes it incredibly nourishing and moisturising for our skin. It is often used to remedy dry skin and to help protect the skin's natural oils. 
 
Coconut Oil
Extra Virgin Coconut Oil is an amazing emollient that nourishes while deeply hydrating your skin. It is very rich in vitamin E which is vital to keep skin smooth and protect it against cracking from dryness.
 Calendula Oil
Calendula has been used in traditional natural remedies to help calm and soothe skin.



Argan Oil
The holy grail of oils, argan oil can help to moisturise dry, flaky skin and its soothing effect is commonly used for skin relief.
Full Ingredient List:
Organic cocoa butter, Organic shea butter, Organic coconut oil, Organic beeswax, Organic argan oil, Organic calendula oil, Natural Vitamin E, Organic lavender oil, Organic rosemary extract.
FAQS
1. Can I use this for cracked heels and dry hands? 
Yes, this Lavender Chocolate Butter penetrates deep for intense hydration.
2. I have very uncomfortable dry skin, will this be effective?
We have many happy and success stories from families who have diligently used this butter over several weeks. The general feedback is that their skin has become less dry, more comfortable during sleep and less scratching.
3. How does this work?
It is a very gentle yet rich moisturiser made from simple and pure ingredients. It works by providing intense hydration, with the help of Lavender to calm and soothe skin.
4. What is the shelf life?
Approx 1 year. Keep in a cool, dry place away from direct heat.
5. How much should I use and how long can one jar last?
If your child's skin is very dry, we recommend applying a liberal amount. This butter melts on contact with skin, so a little bit goes a long way. Usually a 100mL tub will be enough to last for a month.
 Such a great product! Get one tub to try today!
Share
Beautiful & natural
Love this!! Works well to heal & hydrate the skin!! Smells heavenly 😍