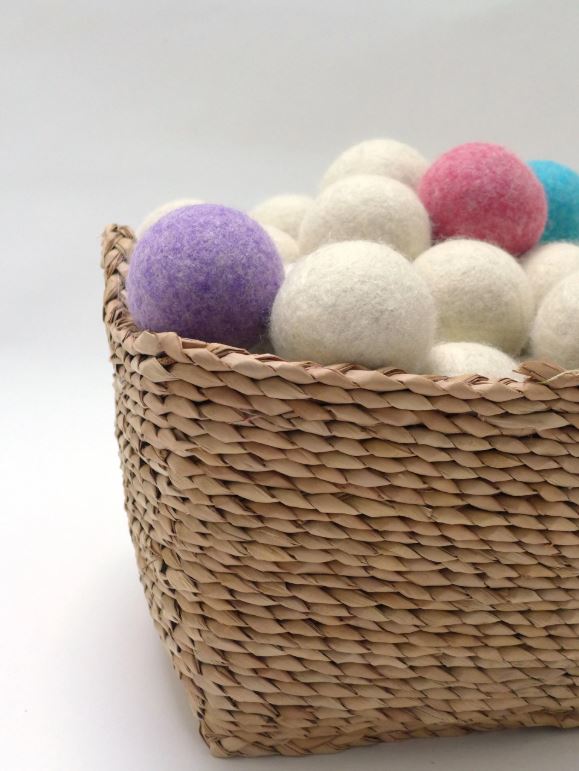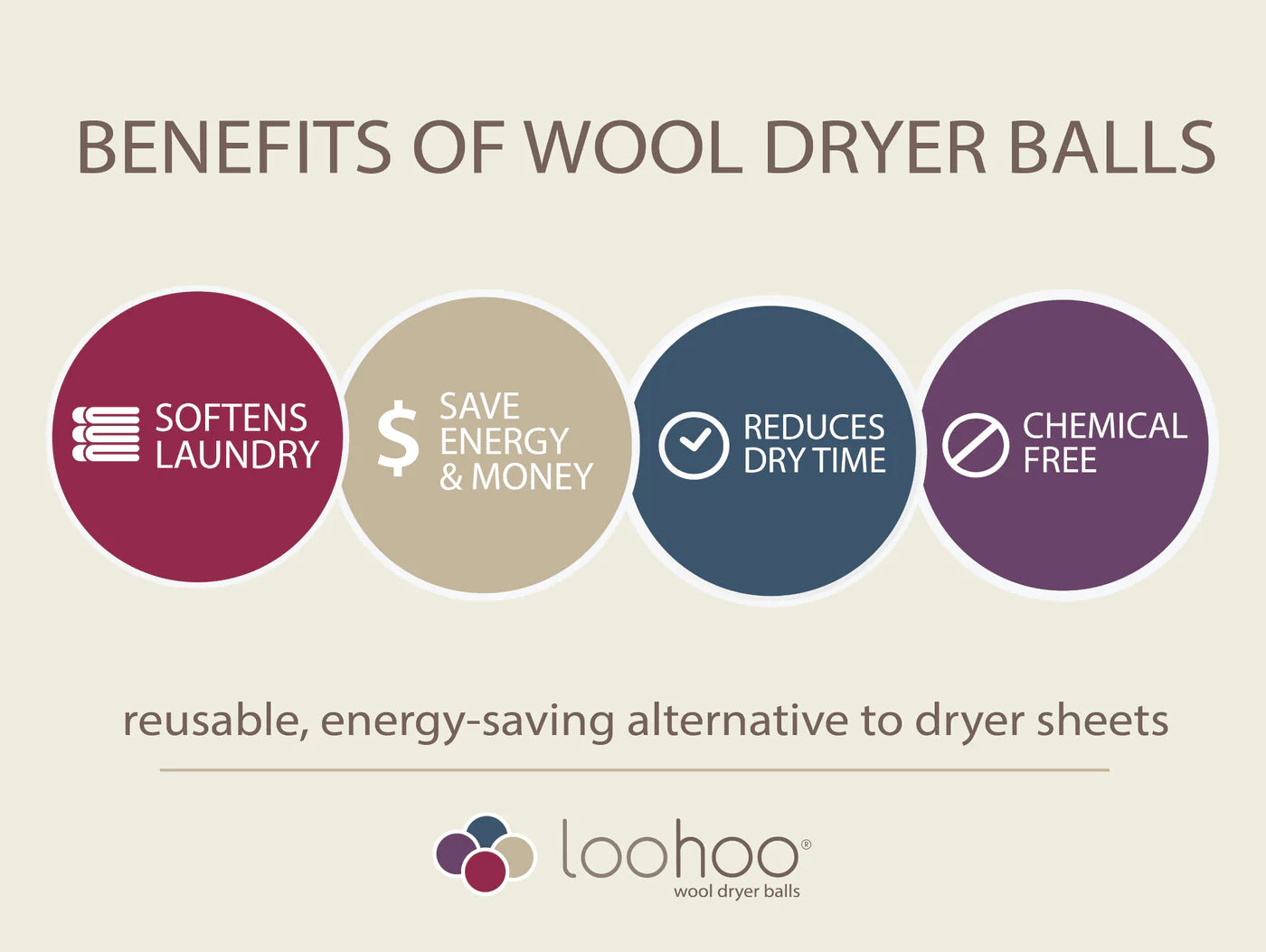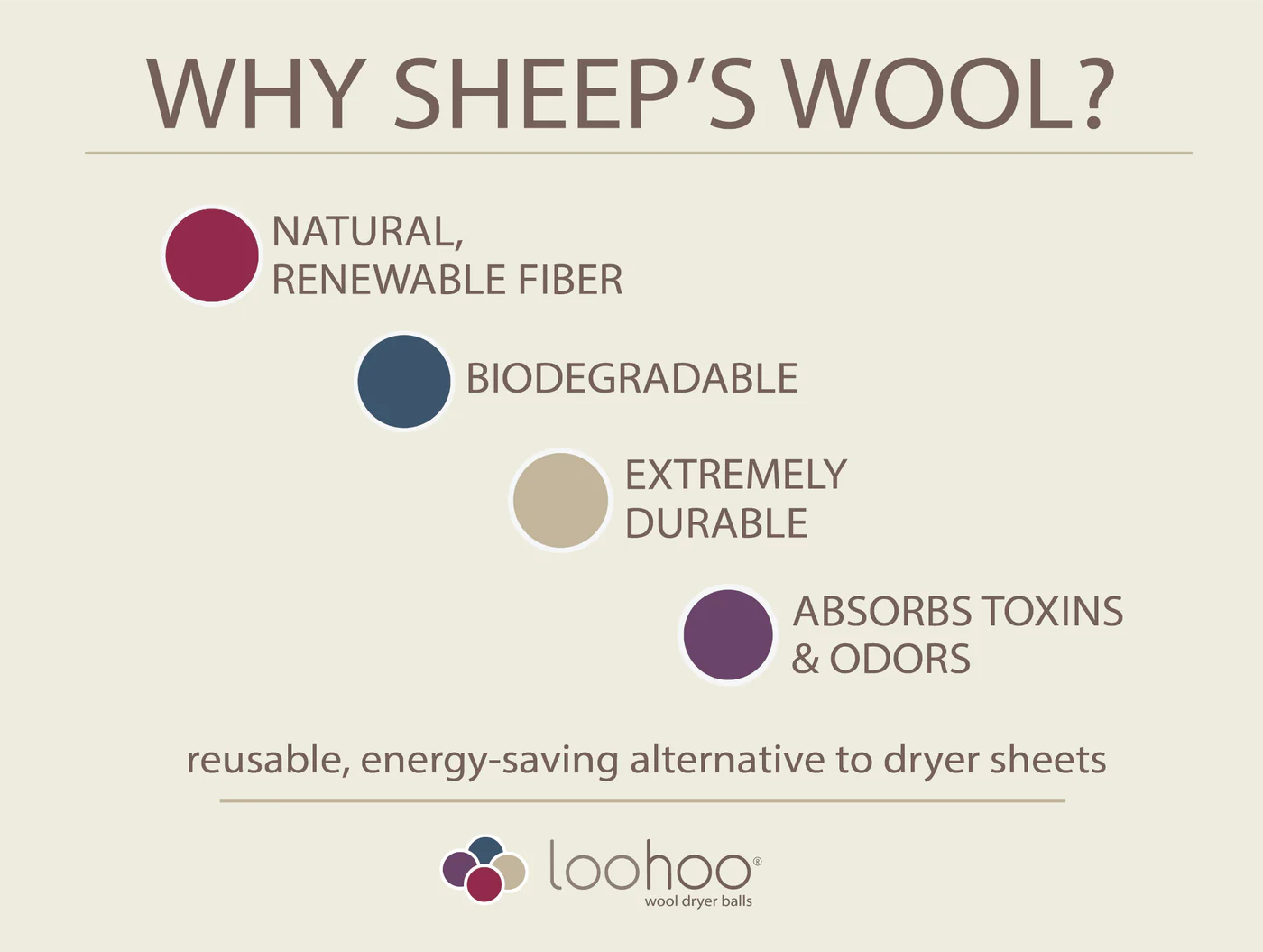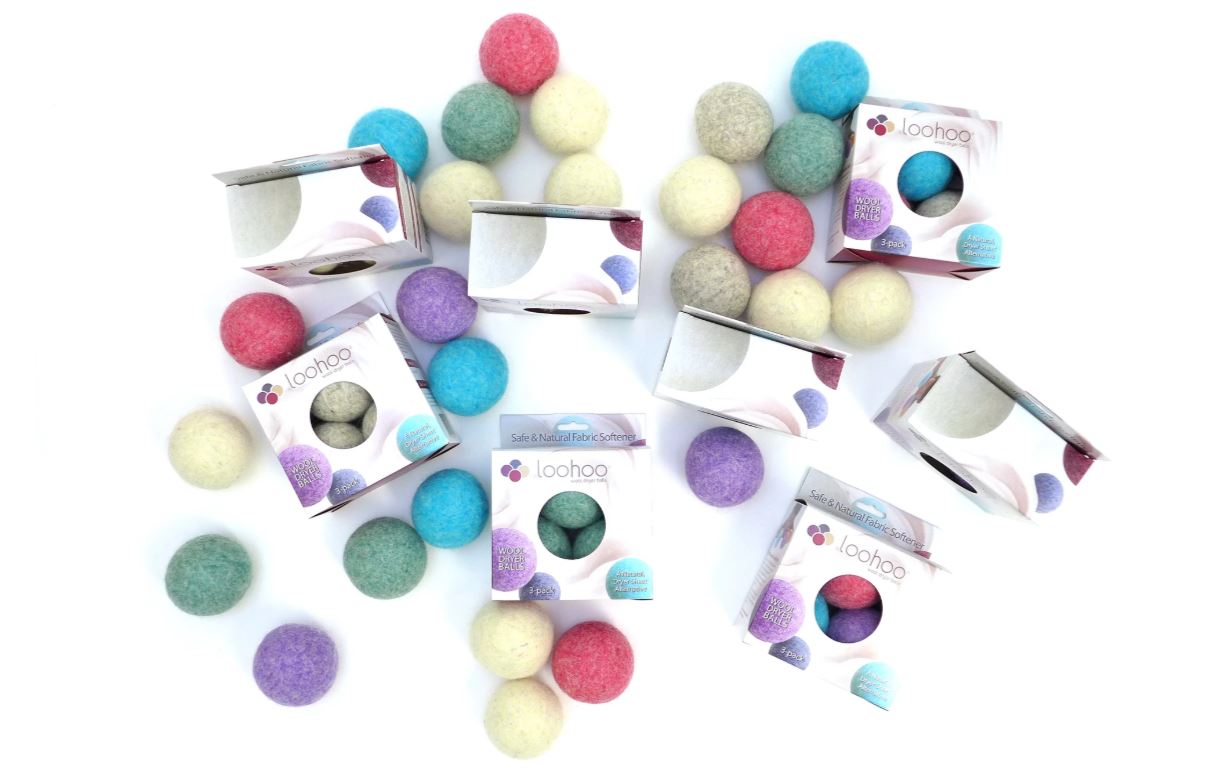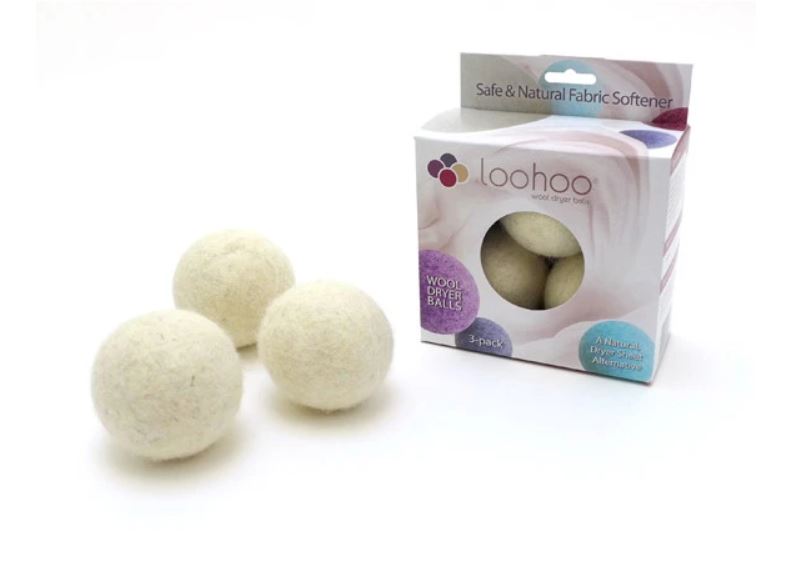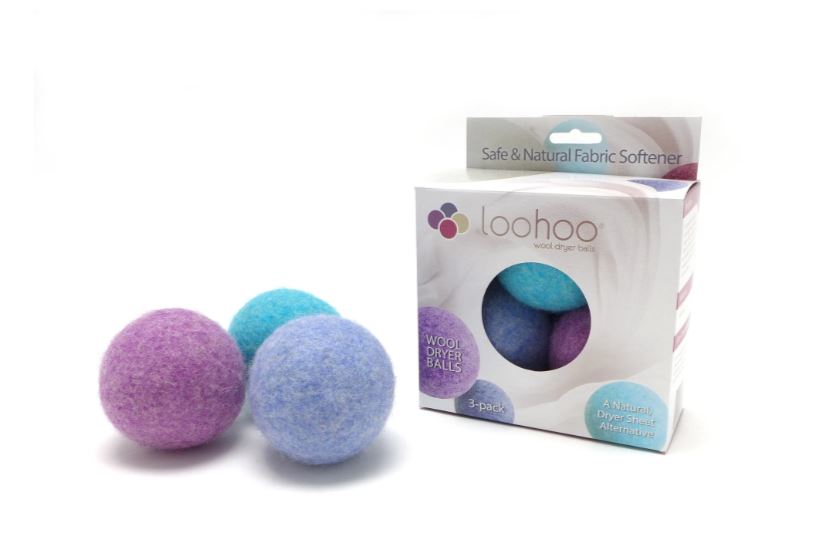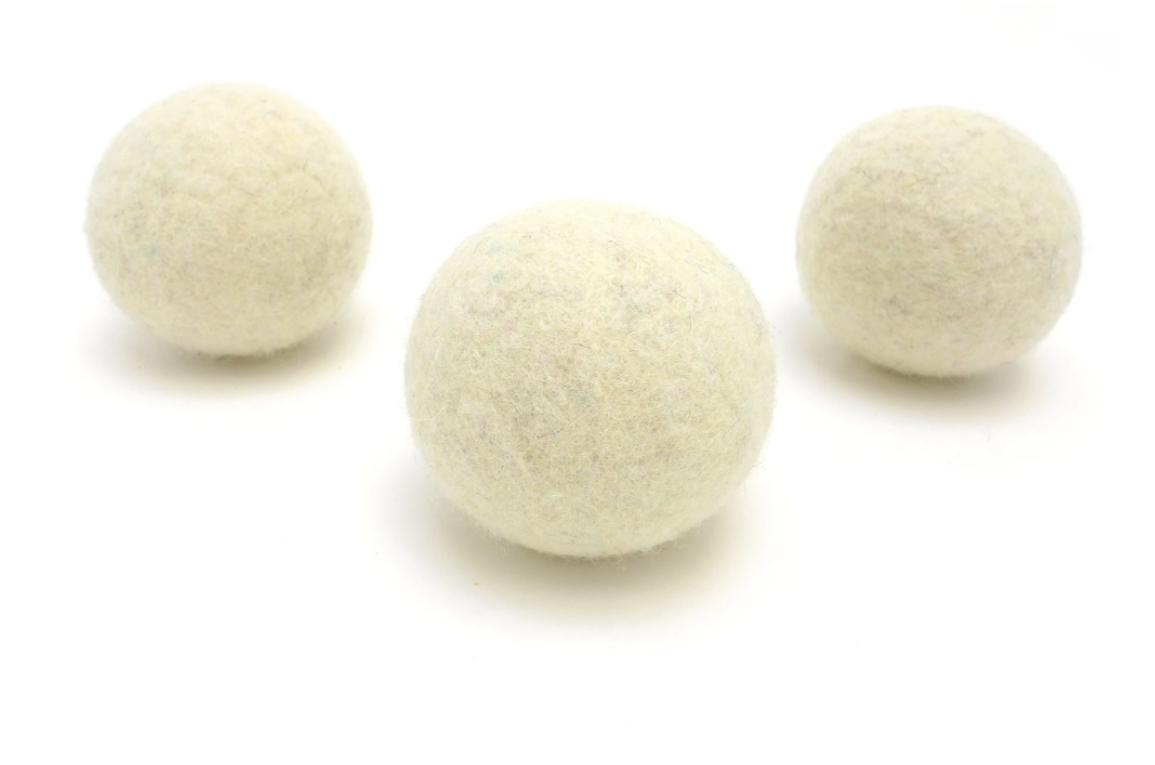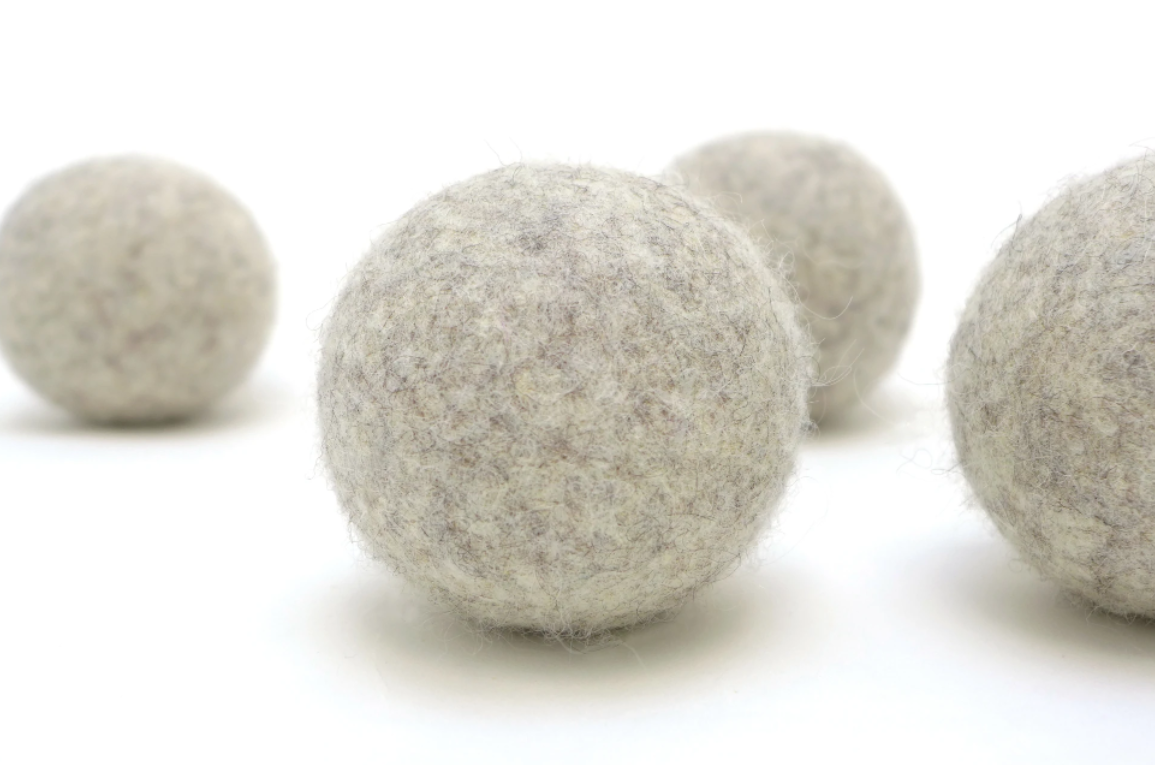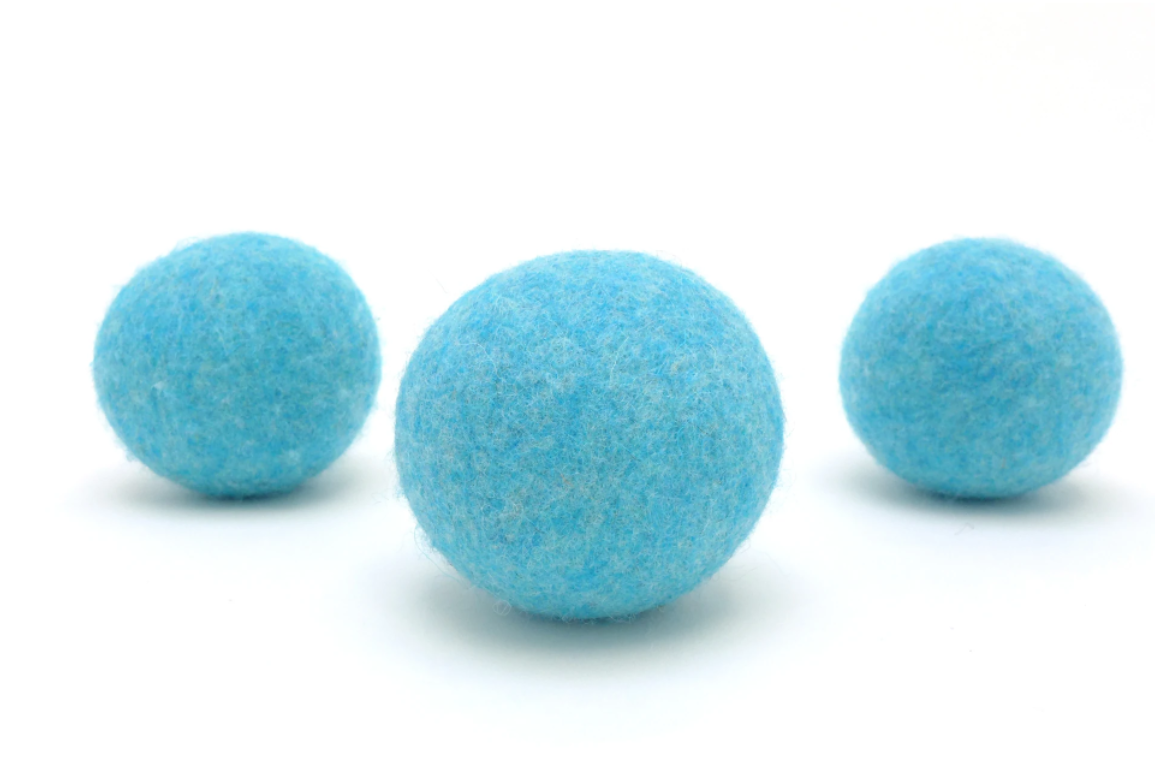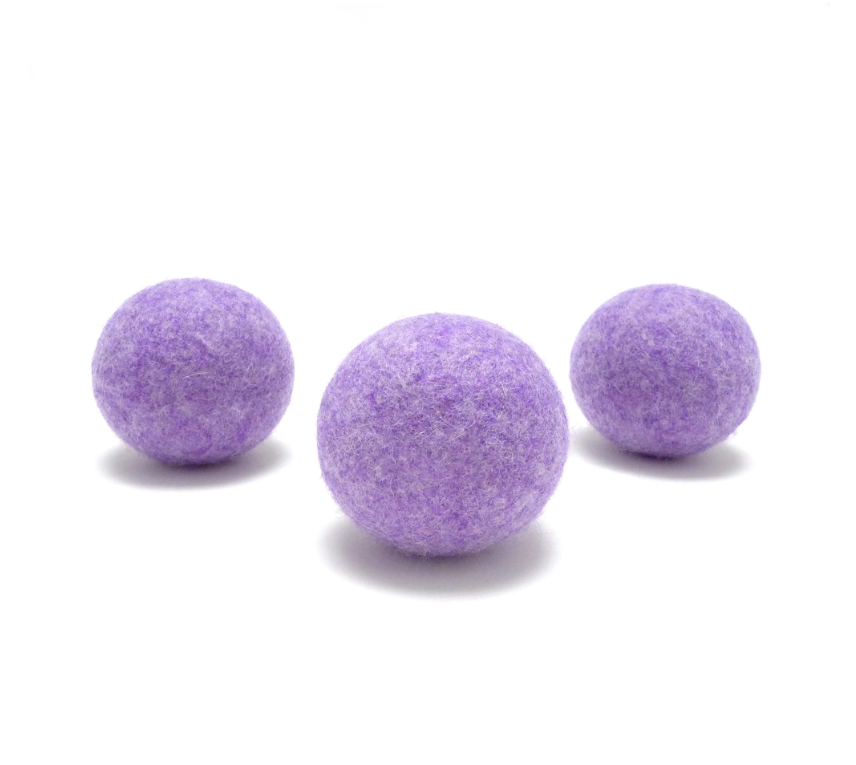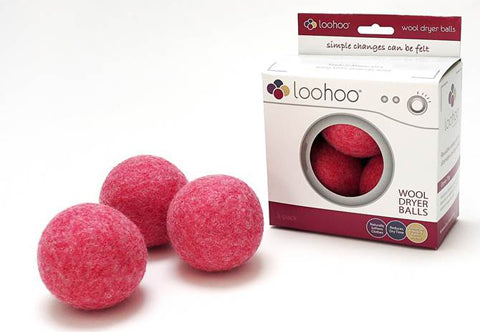 One easy way to reduce harmful chemicals in your home is to add LooHoos to your clothes dryer instead of dryer sheets. LooHoos will naturally soften clothes, reduce dry time, and save you money.
Why Wool?
Wool is used because of its incredible properties including the ability to:
- Naturally soften clothes due to friction of the balls against the fabric
- Make clothes fresher and smell cleaner since wool has the ability to absorb toxins and odors
Toss all 3 LooHoos in your dryer to gently soften clothes while they happily tumble with your laundry. LooHoos help circulate laundry more efficiently and reduce dry time by 10-25%. Our Deluxe Starter 3-Packs makes a great gift and are ideal for households with 1-2 people or those that regularly wash and dry small to medium loads of laundry. They are reusable for hundreds of loads and are packaged in a fun dryer-shaped box.
Comes in single LooHoos or a pack of 3 LooHoos

Beautiful range of colors including undyed versions (Light Grey, Cream, Aqua, Blue Heather, Plum Heather) 

100% wool
All LooHoo Wool Dryer Balls are made in Maine using 100% domestic wool. 
** Colours will be randomly chosen, if you have a preference, do leave us a note at your cart page! **
CARE INSTRUCTIONS
How to care for LooHoos?
We hear from many of our customers that their LooHoos ended up getting dirty and needed to be cleaned. This is no problem at all. LooHoos can easily be cleaned in your washer and dryer. Just toss them in the washer on a warm water cycle and dry them in the dryer.
LOOHOO WOOL DRYER BALLS - Q&A
What are LooHoos and how do they work?
LooHoos are wool dryer balls that you put in your clothes dryer to help lift and separate your clothes. Using several LooHoos creates a constant motion, allowing more air to circulate around your wet laundry so your clothes dry faster. The more dryer balls you use, the less time it takes to dry a load and you can reduce your dry time by 10 –25%.

LooHoos are ideal for any and all laundry and are an essential asset to help reduce dry time, conserve energy and save you money.
How many LooHoos should you use?
It varies based on the size of your load of laundry. For best results, use at least 3 LooHoos for small to medium loads. Use 6 LooHoos medium to large loads and 9 - 12 in large to extra large loads.

How long will they last?
It depends on how much laundry you do. LooHoos will last for hundreds and hundreds of loads. After months of constant use, they show some signs of wear but can still be used. 
Will the colors run?
At LooHoo Headquarters, we have been using a mixture of colorful and natural LooHoos in our dryer with EVERY load for over 8 years, and I have never had any colors run. LooHoos come in a beautiful range of non-toxic colors including undyed versions. The colorful wool we use is dyed at a US dyehouse using a low-acid dyeing process which is a very safe process.
Share
Cuts drying time!
6 balls cut drying cloth diaper laundry (mainwash of about 3-4 days' worth) from 3-4hrs to 3hrs. Also allows large items like bedsheets and towels to dry more evenly. Not noisy while tumbling with laundry. Love it so far!