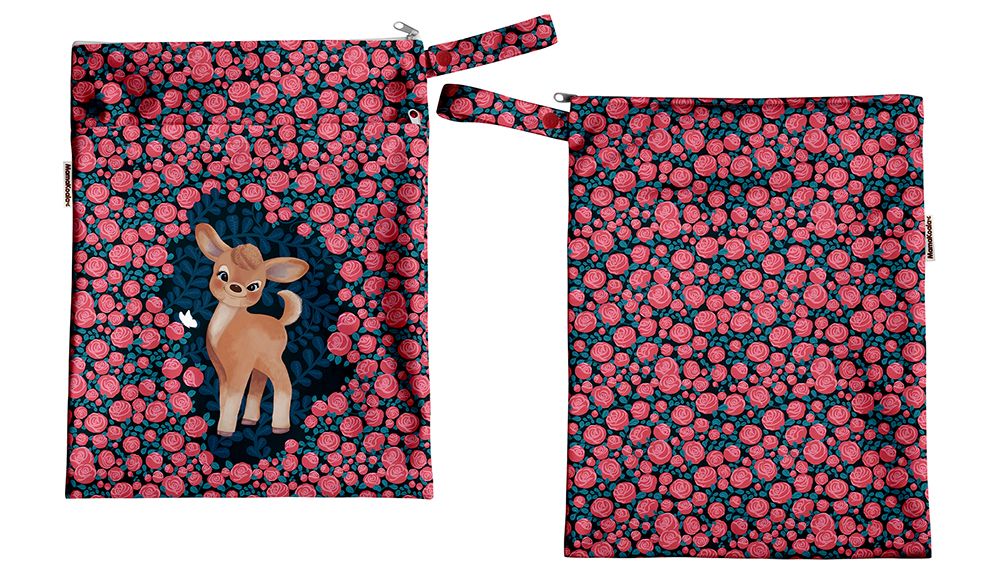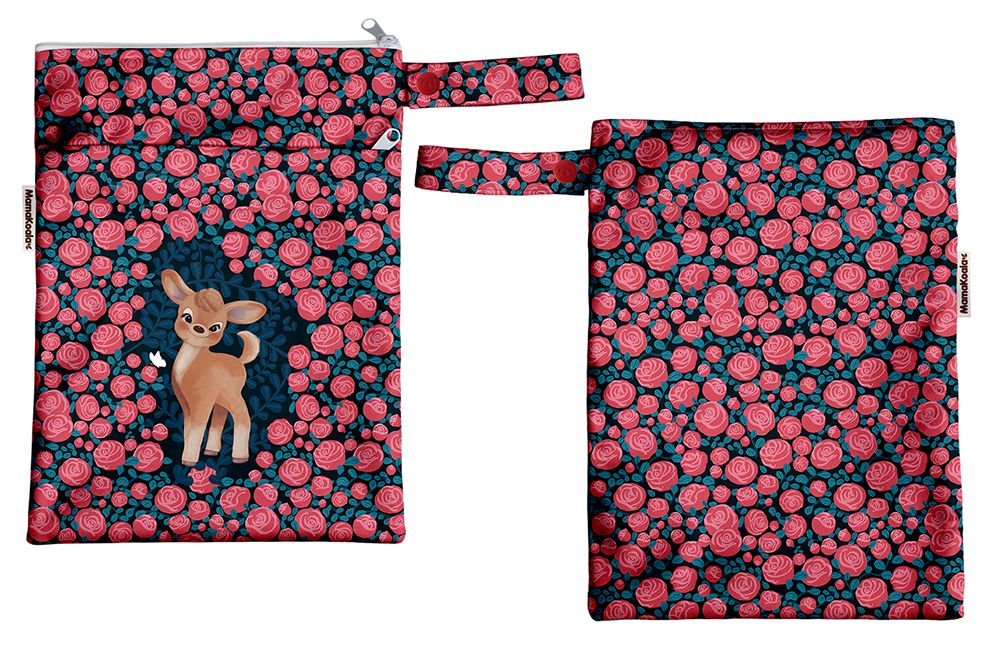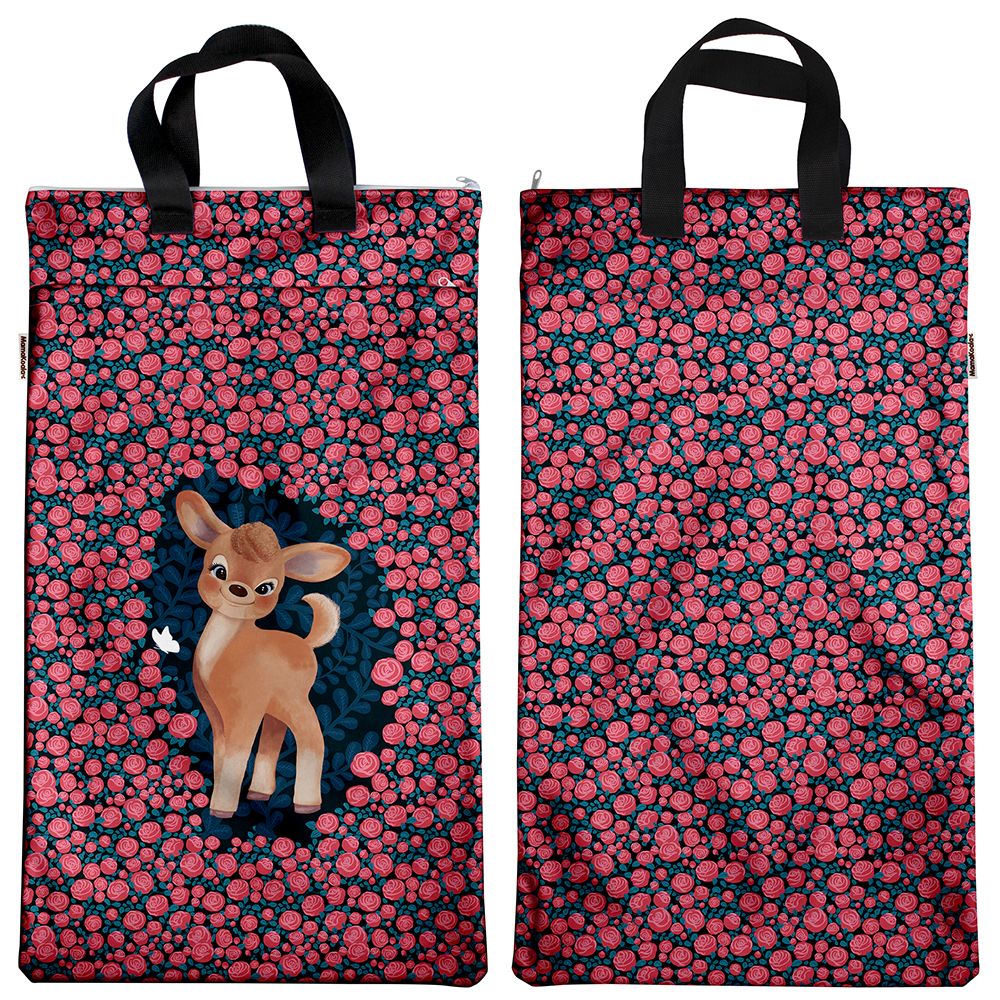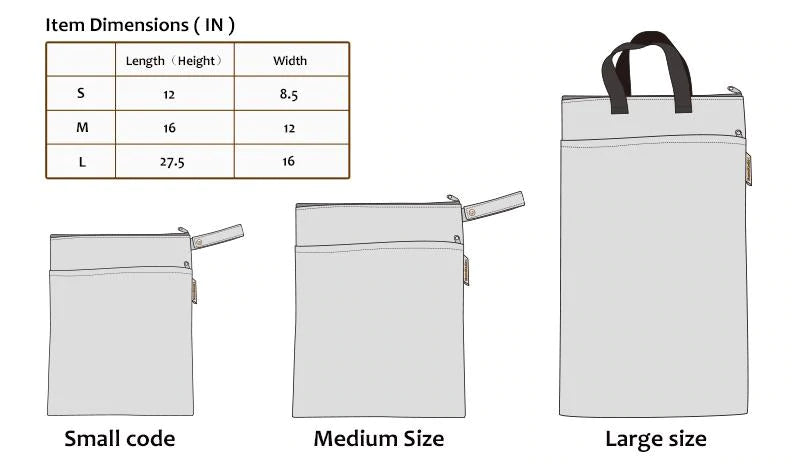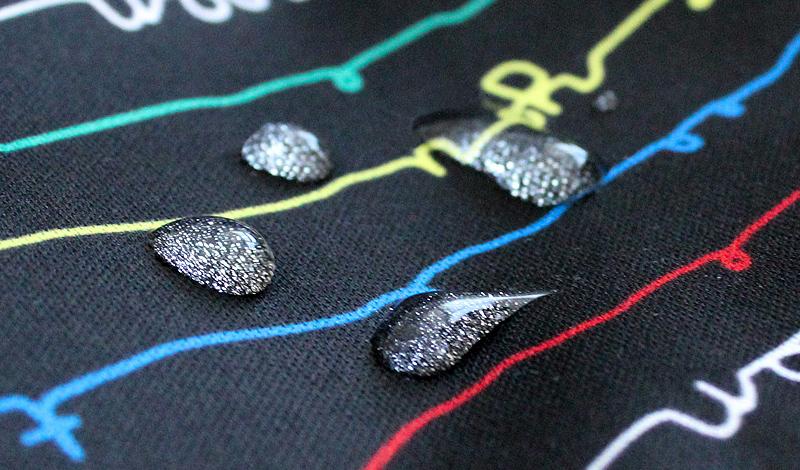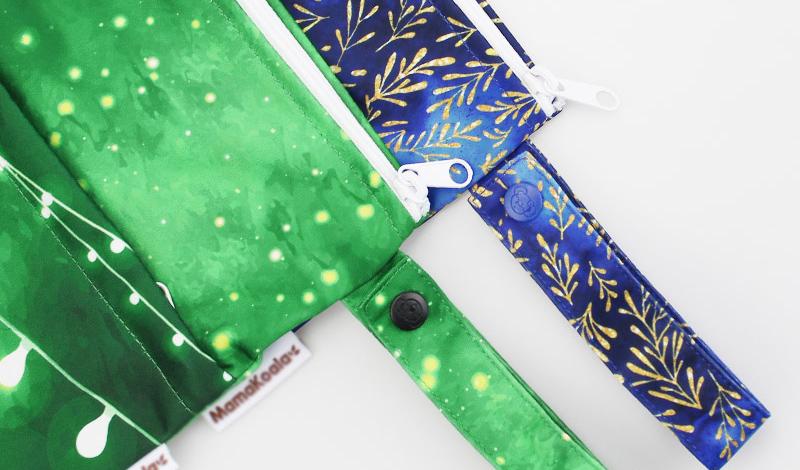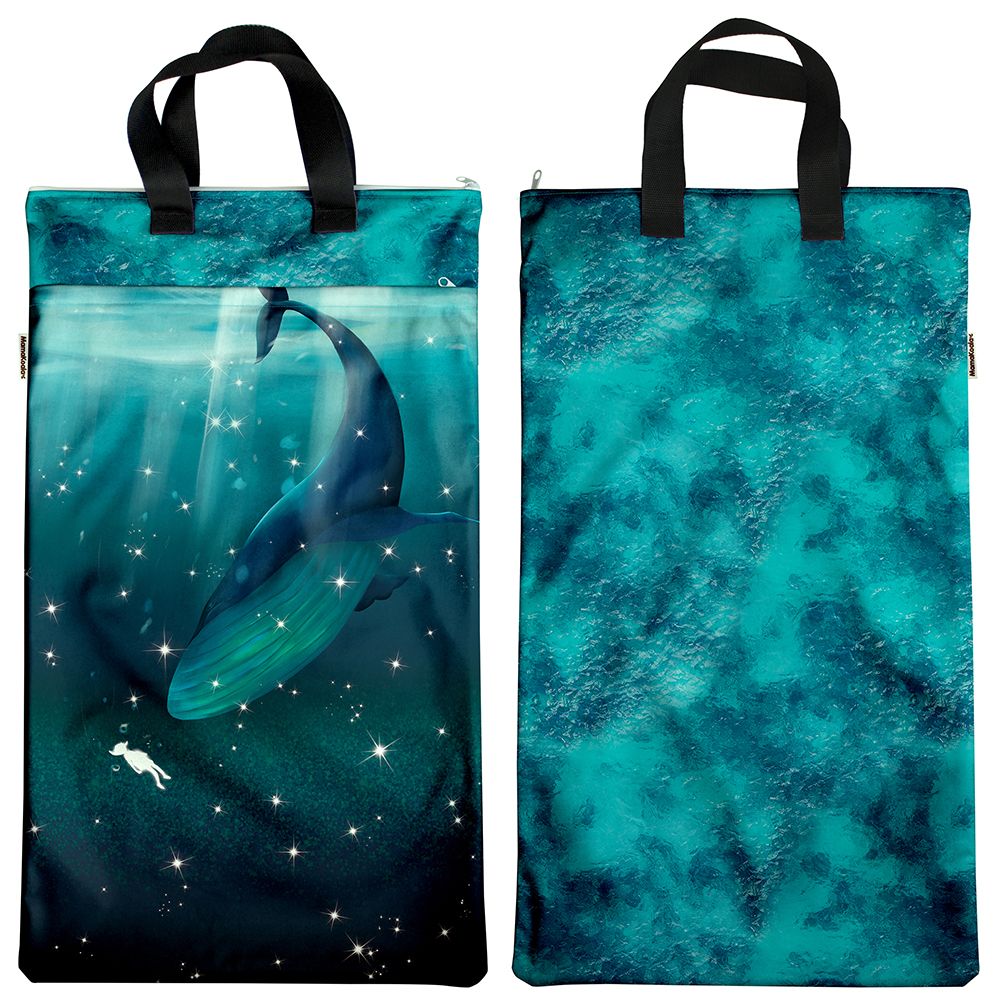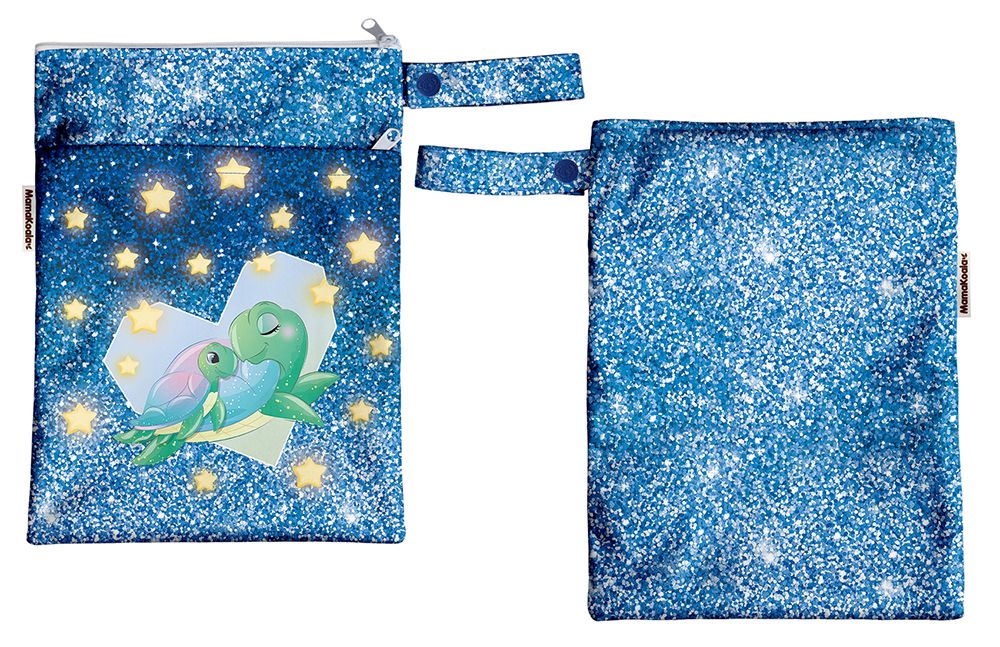 Product Information
Mama Koala Wet Bags features a double zipper and waterproof outer layer, these wet bags are great for storing dirty diapers, clothes, swimsuits, toys, gym gear, and many more!

We advise having at least 2 so you will always have a clean one while the other is in the wash or waiting to be washed.
FEATURES
Convenient & Multifunctional: Store baby cloth diapers, dirty laundry, swimsuits and towels, pump parts, menstrual pads, and more. It can be used either at home, in the gym, fitness center, or at the beach.
Double Zipper Pocket: The bag has two separated TPU-lined pockets with individual zippers. You can store your wet and dry items together while keeping them separated.
Modern & Eco-friendly: The stylish patterns match Mama Koala's cloth diaper line. The bags are suitable for all ages and it eliminates the need of using disposable plastic bags. Saving you money and reducing wastage!
High Capacity:
Approximately,
Small size can accommodate 5-7 diapers without inserts, 2 diapers with inserts;
Medium size can accommodate 12-17 diapers without inserts, 5-7 diapers with inserts;
Large size can accommodate 50-58 diapers without inserts, 20-25 diapers with inserts.
Waterproof: Fabric content is 100% polyester.
Share