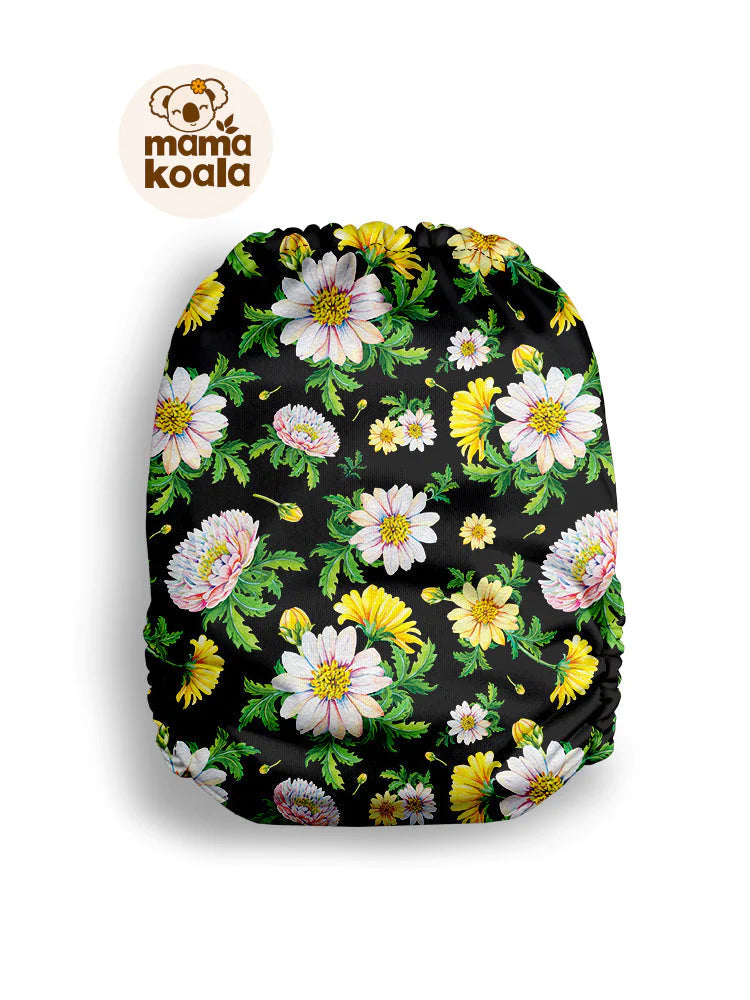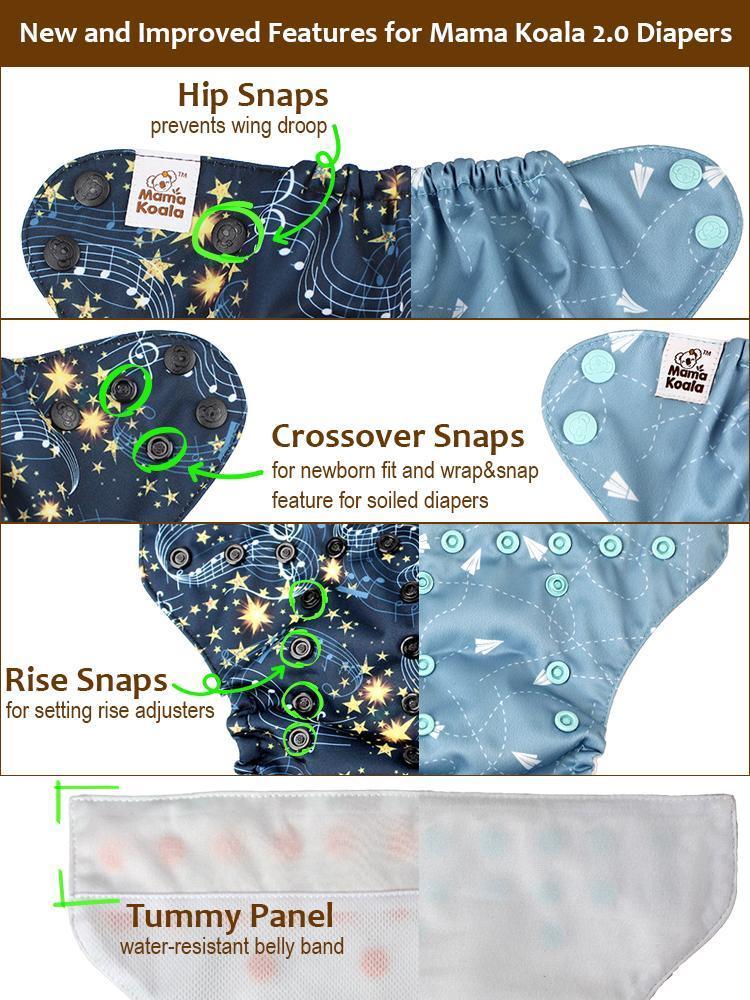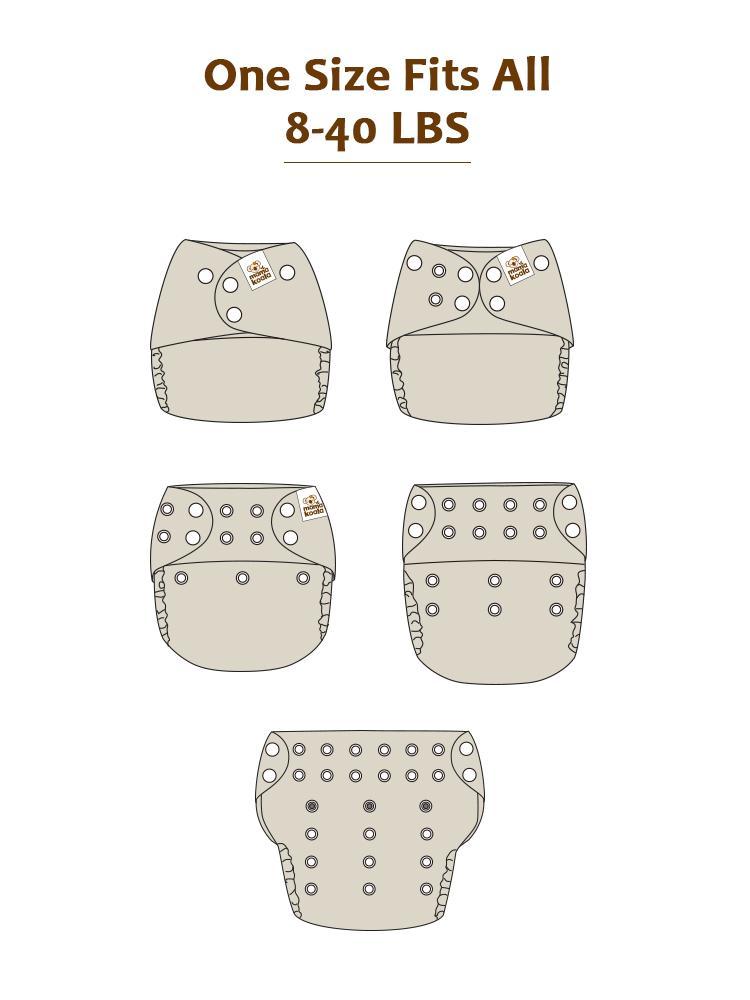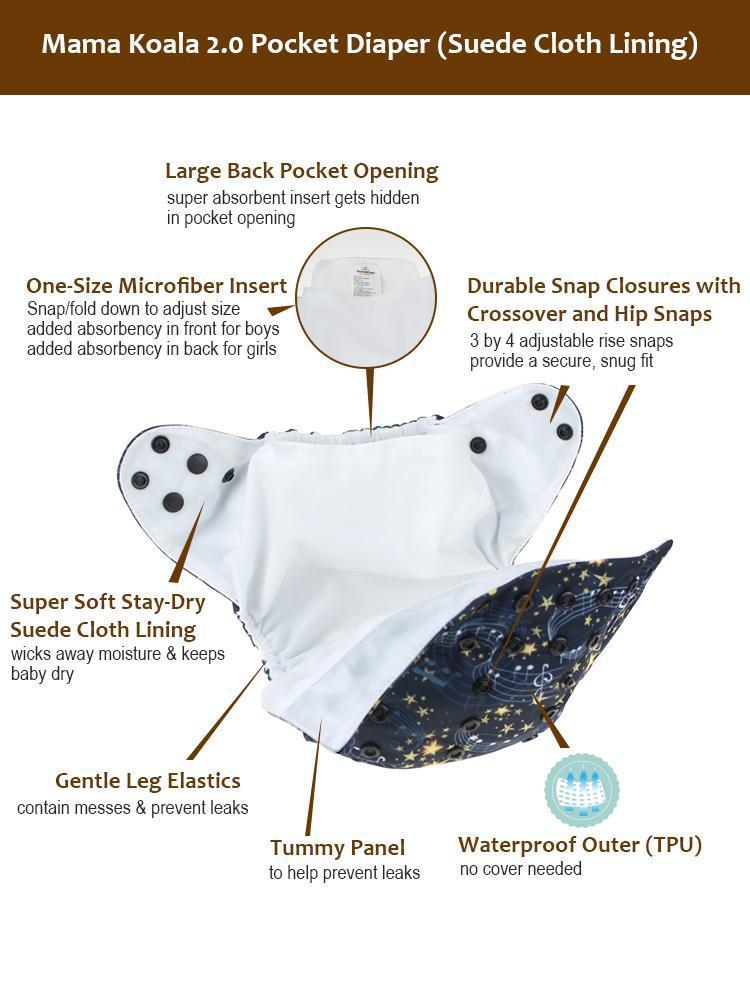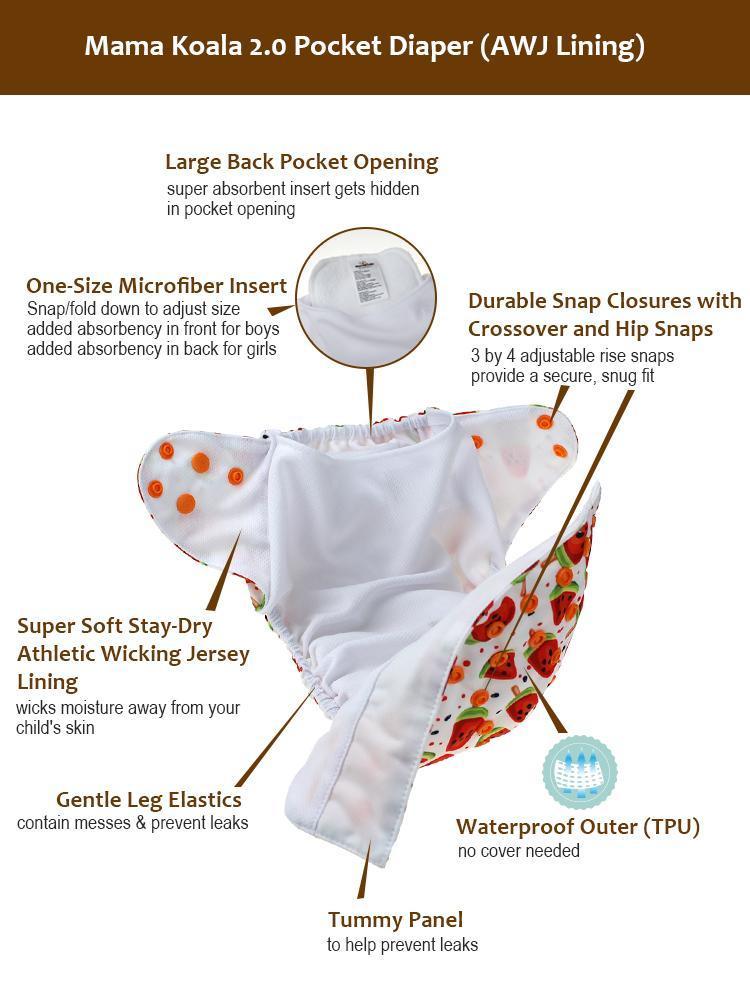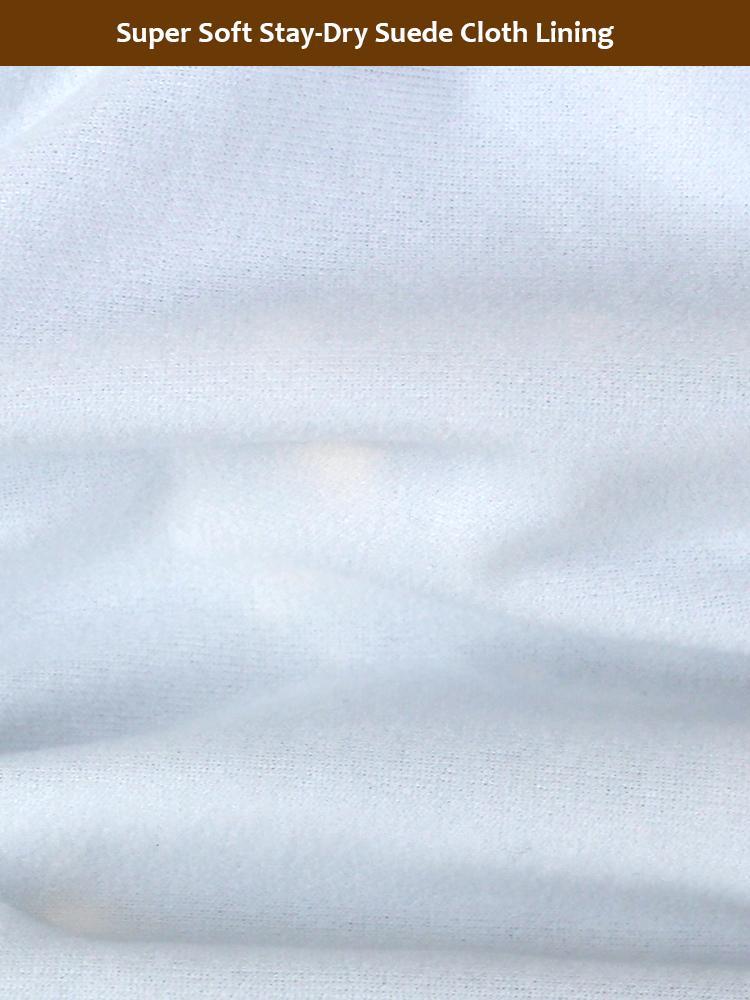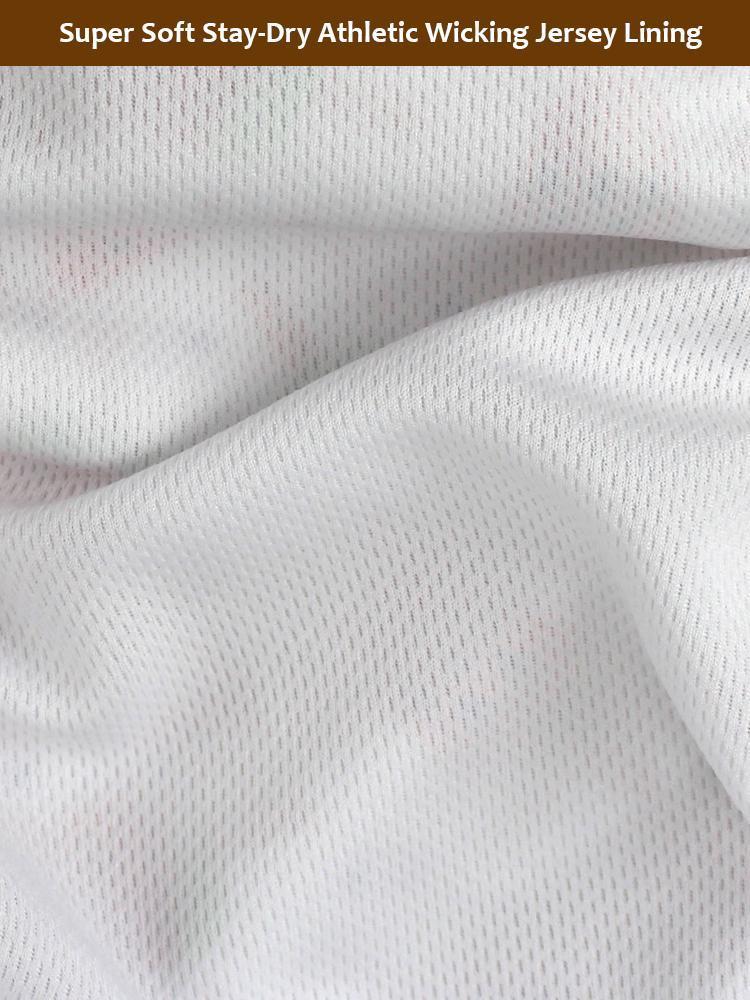 Mama Koala 2.0 - PD49332U-A
Mama Koala 2.0 cloth diapers are designed to fit babies of all shapes and sizes, with 3x4 rise snaps and cross-over multiple waist snaps adjusting to fit 8-40lbs (~3.6-18kg). That is one size that fits from birth to potty training. Waterproof and breathable TPU outer, improved design of tummy panel for stomach sleepers to "help" with leaks & accidents, super soft and stay dry suede cloth inner protects baby from moisture. The polyester diaper is less bulky under clothing and it is very quick drying.
**All listings are by default suede cloth lining unless options are given/otherwise stated**
FEATURES
Waterproof Outer (TPU) - no cover needed.
Super Soft Stay-Dry (Suede or AWJ) Lining - wicks away moisture & keeps baby dry.
Tummy Panel - helps keep those top leaks down to a minimum.
Large Back Pocket Opening - easy stuffing & back flap keeps inserts in.
Gentle Leg Elastics - contain messes & prevent leaks
Crossover Snap Closures - for newborn fit and wrap & snap feature for soiled diapers
Hip Snaps - prevents wing droop
Adjustable Rise Snaps - one size with 3x4 rise snaps to customize for the perfect fit (3.5-16kg)
Choice of One Size Insert OR
- 3-layer Microfiber Insert
- 3-layer Hemp Insert
- 5-layer Bamboo Insert
- 6-layer Bamboo Hemp Insert
- 3-layer Bamboo Hemp Fold Insert (fold in half to stuff - dries faster than 6-layer bamboo hemp)
INSERT SETS (1pc newborn + 1 pc one size insert) 
- 3-layer Hemp/Cotton Insert Set (OS + newborn) (45% hemp, 55% cotton)
- 4-layer Bamboo Blend Insert Set (OS + newborn) (2 outer layers of bamboo & 2 hidden layers of microfiber)
- No insert to reduce shipping weight and cost

USE
Adjust the rise setting that fits your baby best.
Stuff the insert into the pocket. If in the snap-down position, the fold should go in front for boys and back for girls. For overnight use, you may include additional inserts or doublers for extra absorbency.
Wrap both wings to the front and fasten securely, leaving no gaps around your baby's legs.
IMPORTANT: Nobody wants a cloth diaper to leak. 99% of the time a leak is due to fit, too long between changes or not enough absorbency. Contact us if you need help, we're here for you and with you!
WASH (Instructions as per Mama Koala)
Before First Use: Wash all diapers and inserts (40°C max) at least once before use, using detergent. Wash new bamboo/hemp products with detergent 3-6 times to bring them to maximum absorbency. 
Dirty Storage: Store in a dry pail. Do not soak your diapers in water, detergents, or additives. Soaking can damage the TPU (the waterproofing layer) and elastic of your diapers. 
Wash: Shake off poop into the toilet. Prewash with a small amount of detergent. Main wash: Add the recommended amount of detergent for the appropriate load size. Extra rinse (optional). Line dry or tumble dry low. The water temperature should be 40°C max in any steps. We do not recommend using free&clear or natural types of detergents because hot water is required to rinse them. However, hot water will shorten the service life of the elastics and TPU.
Tips: Mama Koala recommends a minimum of 24 diapers to cloth diaper full time. Change your baby's diaper every 2-3 hours. And washing every 1-2 days.
Share
Repeat order.
Used 1.0 in the last. Lasted a long time. After 1.5 years, my child pees heavily and tried other cloth diapers. Kept away for 1.5 years and I could still use it again!