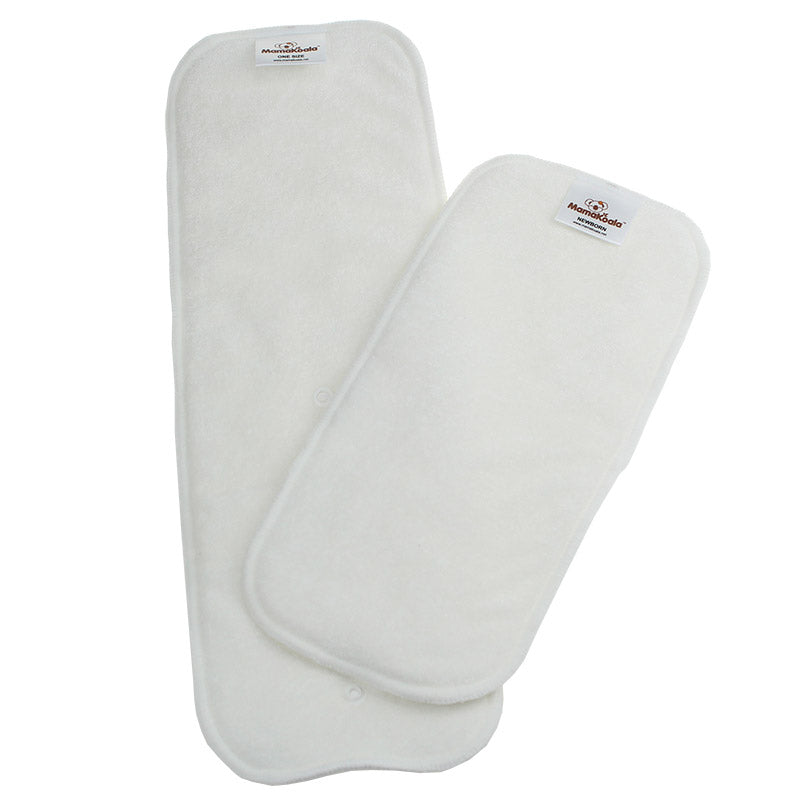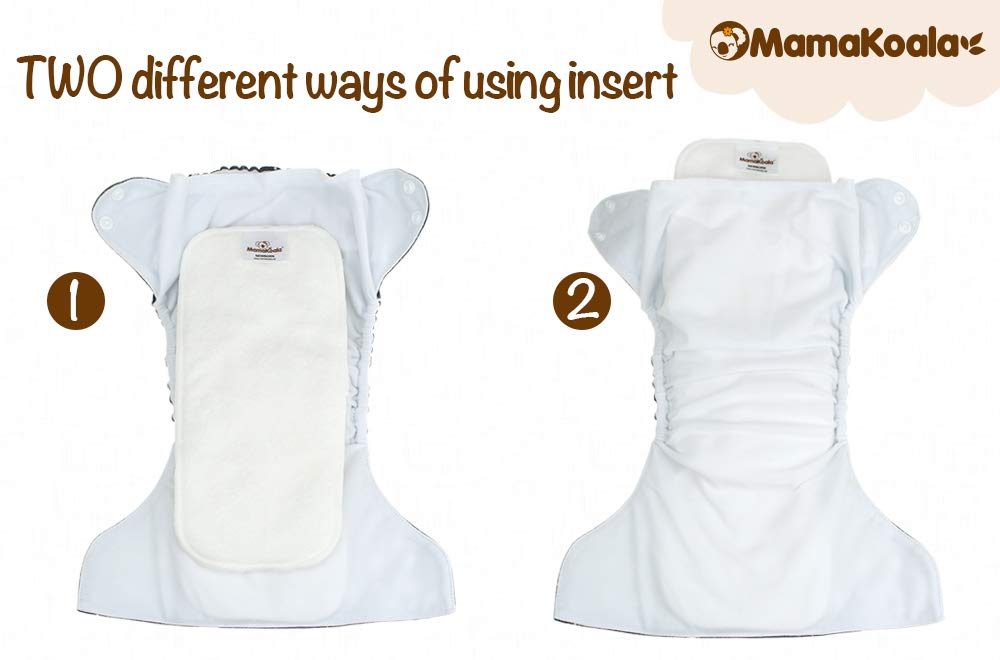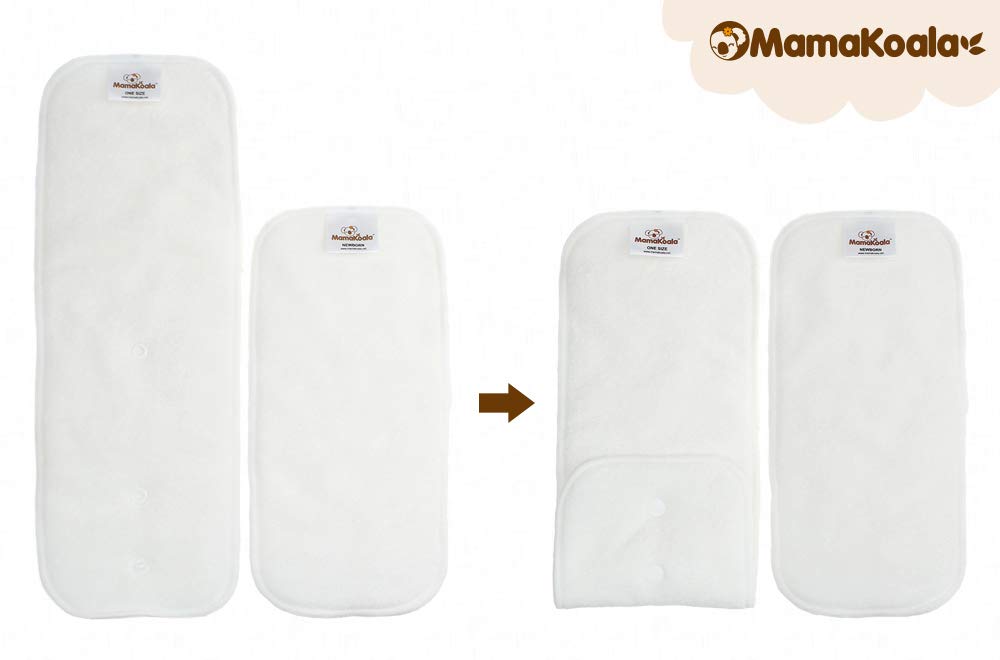 Bamboo Cloth Diaper Inserts Pack (One-size Insert and Newborn Insert)
Mama Koala Bamboo Inserts Pack includes 1 Newborn bamboo insert and 1 One Size bamboo insert. Bamboo is a natural and very sustainable fiber with incredible absorbency. Our Bamboo Inserts are super absorbent but not bulky! Stuff them in your pocket diapers or lay them on top of your pocket diapers, prefolds, fitteds or all-in-ones.
Features
Made from bamboo which 2 outer layers are bamboo, 2 hidden layers are microfiber, keeping your baby dry and comfortable
Newborn and One Size design provide great absorbency and can fit most pocket diapers. The inserts will last from the newborn stage through toddlerhood.
One size cloth diapers and inserts are simple and economical
Breathable and super absorbent to protect your baby skin
Wash and Care 
Remove solids and store in dry diaper pail or bag. May be washed with diapers. Machine wash warm with additive free detergent. Rinse warm or cold. Line dry or tumble dry low. No bleach. No fabric softener.
Note: Bamboo Inserts must be fully prepped before use. To prep them for use, wash and them 4-5 times before use with hot or warm water and detergent in each wash. Now they are soft, quilted and ready to use!
Share