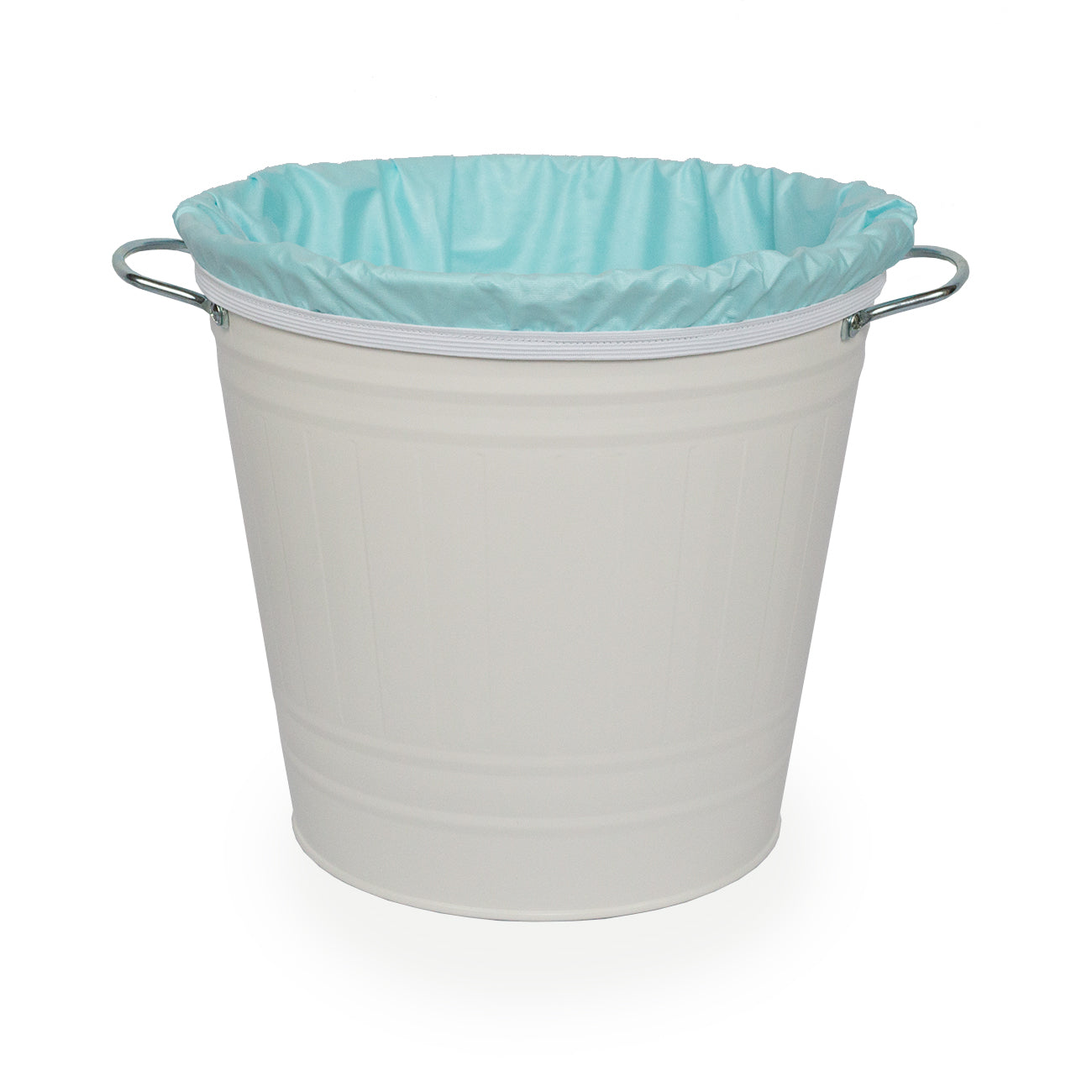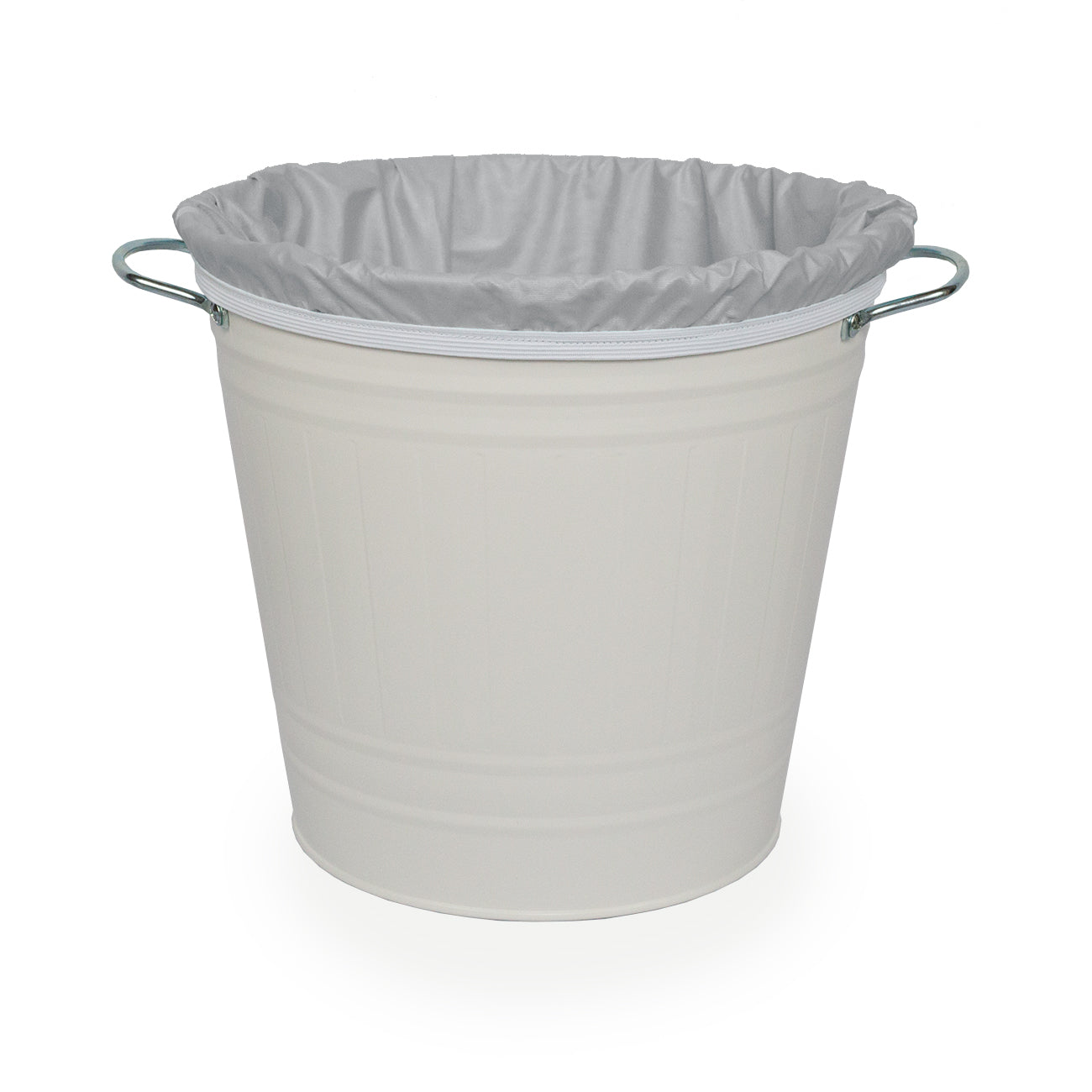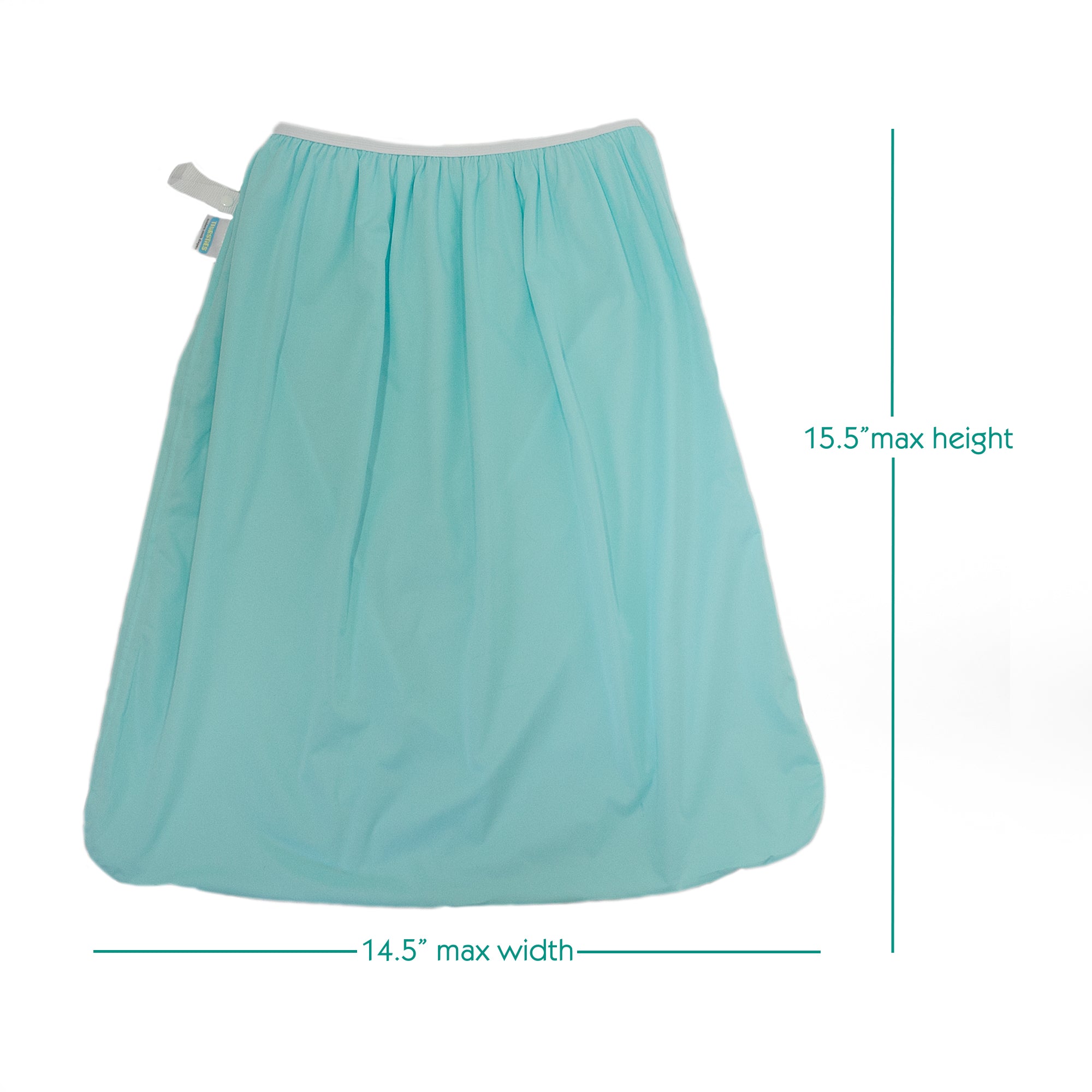 Have you ever wished for a pail liner to fit a smaller pail? Well, your wish is our command! Introducing Thirsties Mini Pail Liner designed to fit most 4-gallon wastebaskets. Our Mini Pail Liner, with its fully-taped, waterproof seams to prevent leaking and wicking, looks and functions exactly like its larger counterpart—it's just mini!
To clean your pail liner, simply toss it in the wash with your soiled diapers. Use the attached closure strap to hold in odors while carrying your liner to the wash.  We recommend purchasing at least two liners to keep in rotation.
Proudly manufactured in the USA
Features and Benefits: 
Elastic opening provides a snug fit on most diaper pails up to 4 gallons
Waterproof TPU laminate and fully-taped waterproof seams prevent leaking and wicking and keep moisture out of your diaper pail
Sewn-in closure strap keeps odors in when liner is not in a diaper pail
Sizing: 15.5"h x 14.5"
Content: 100% polyester with waterproof TPU laminate
Share