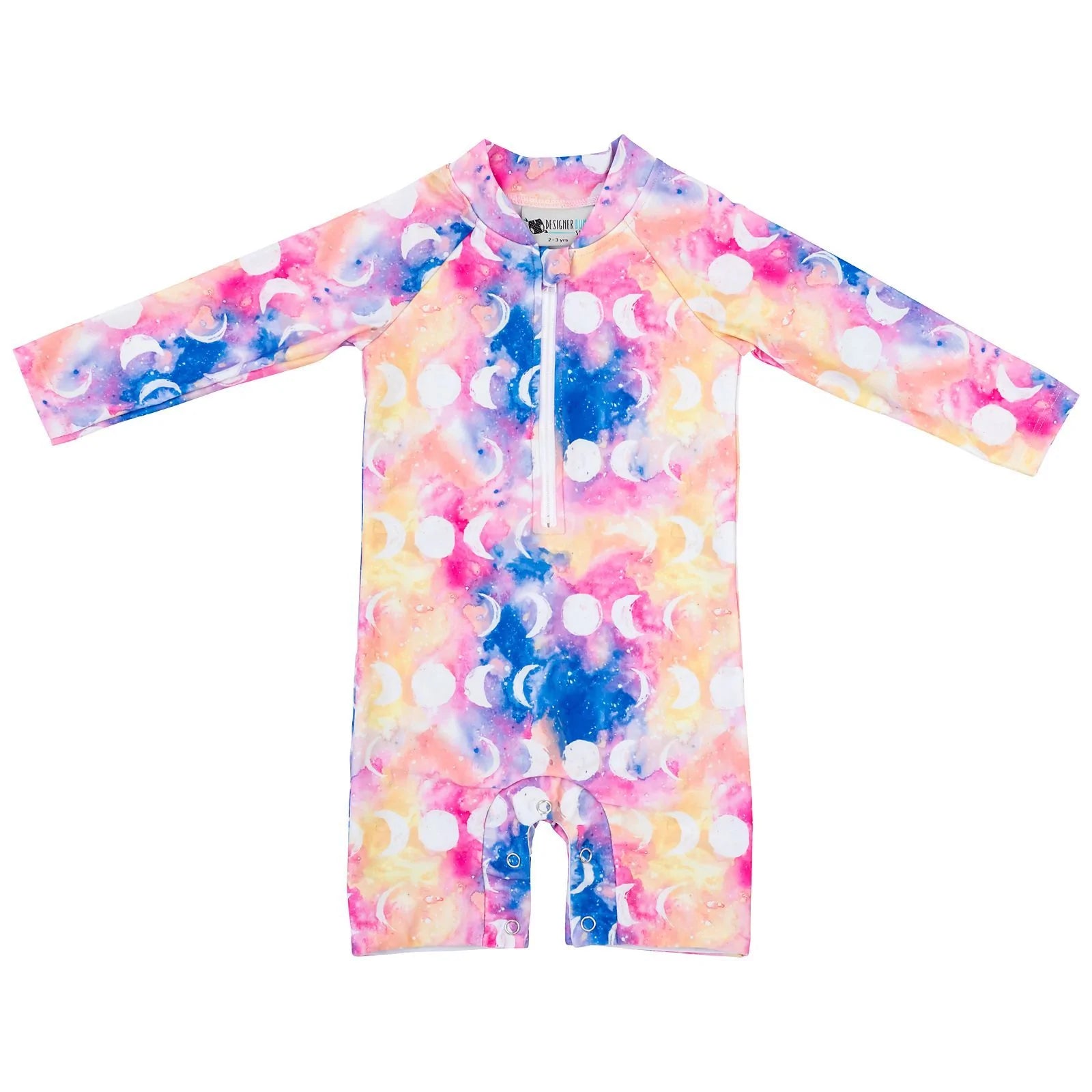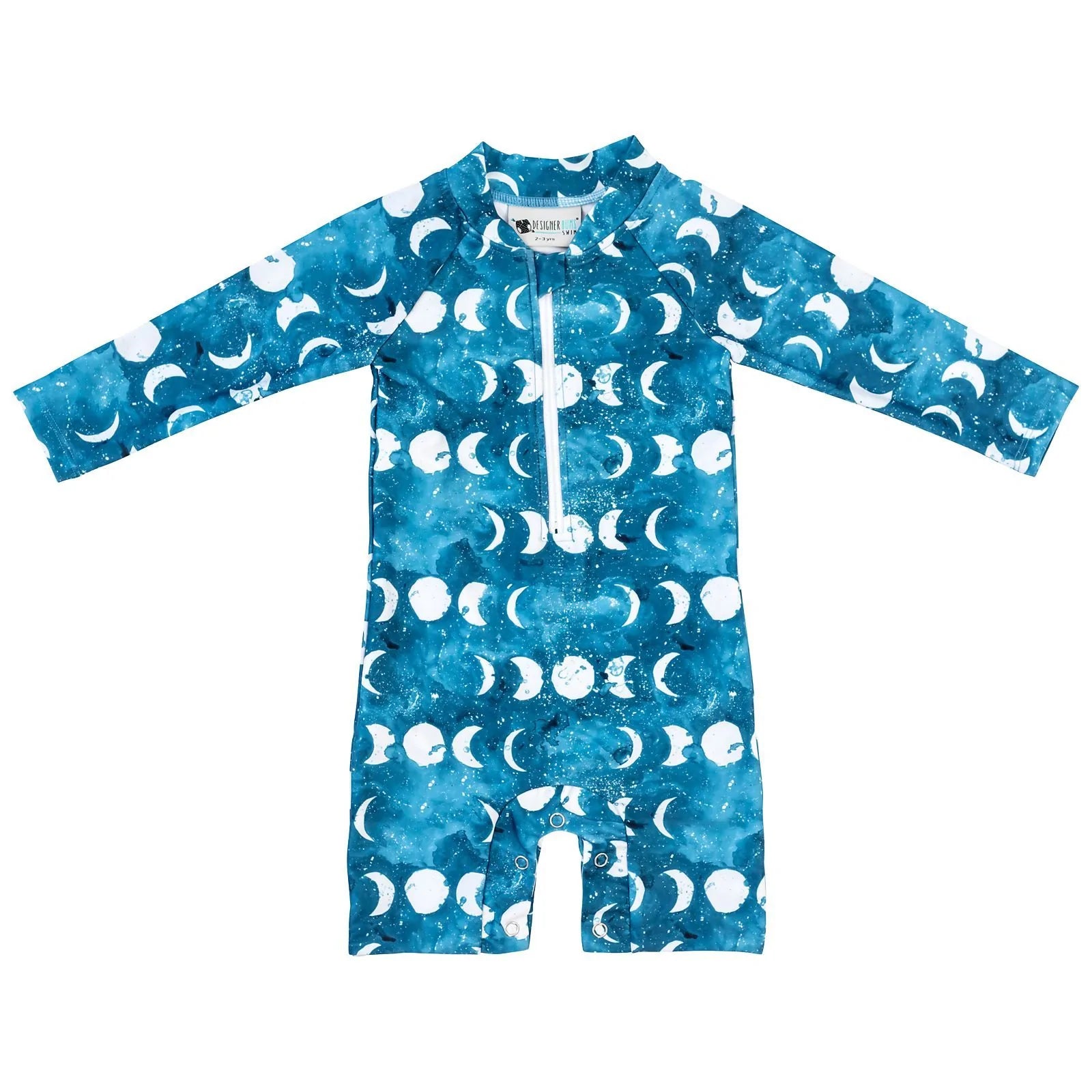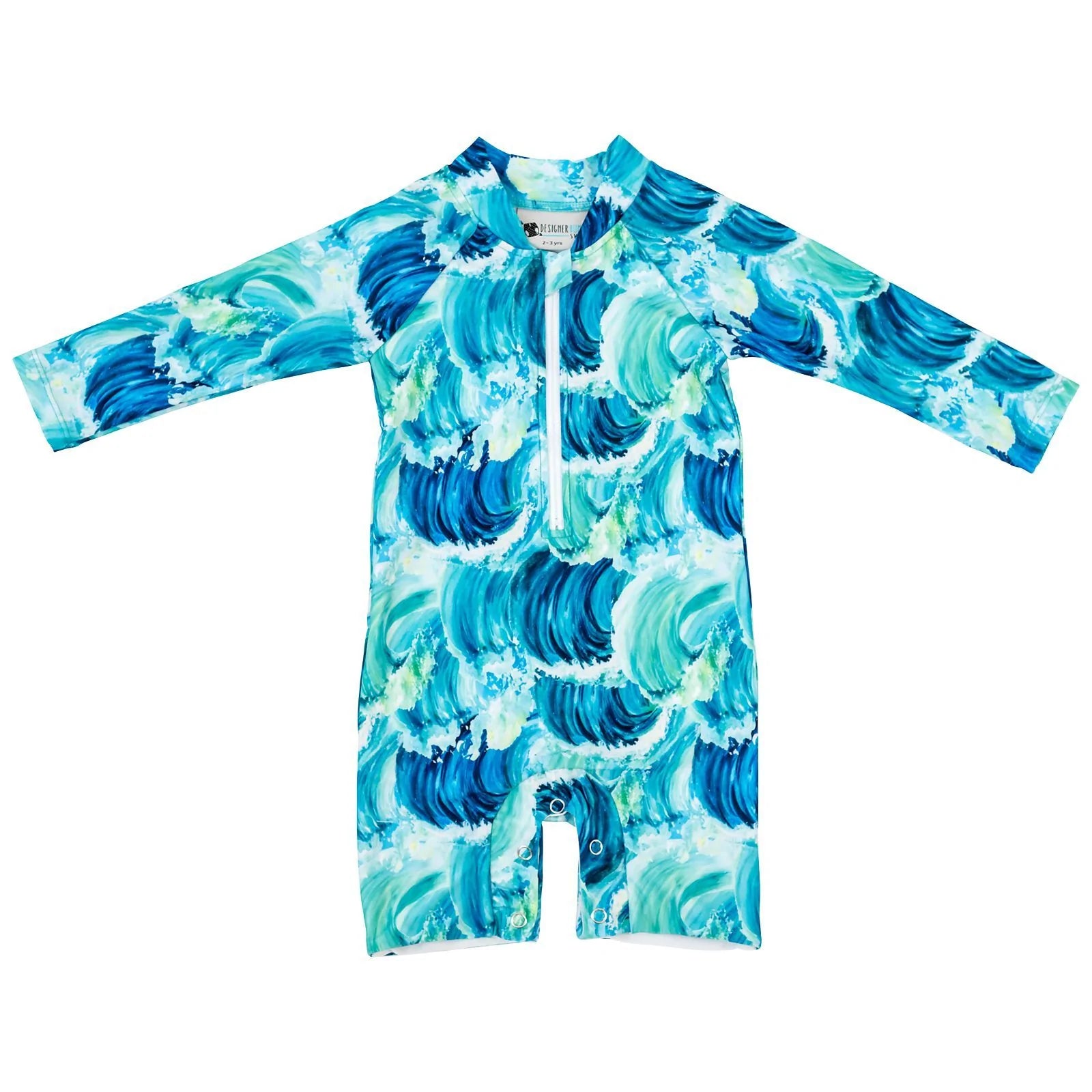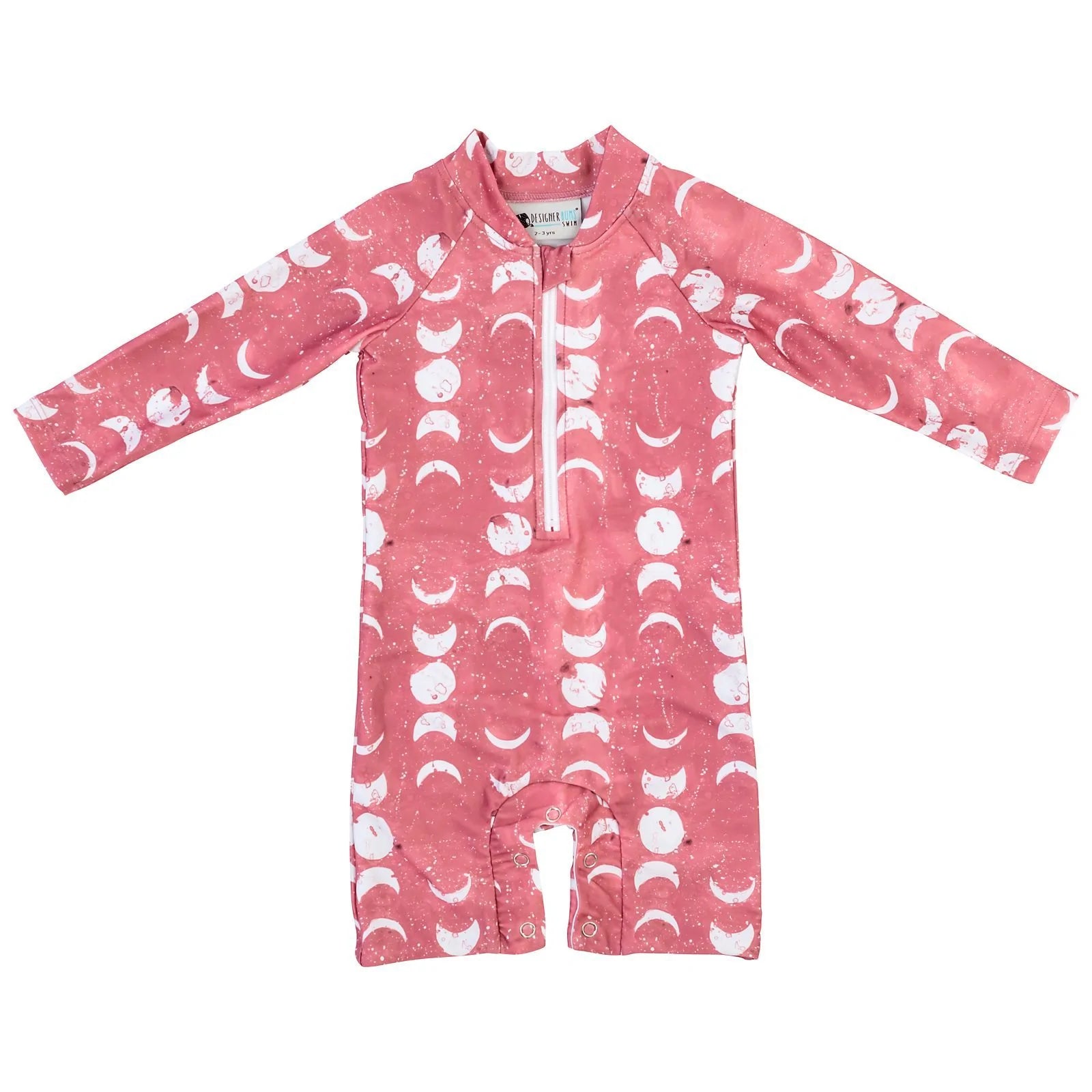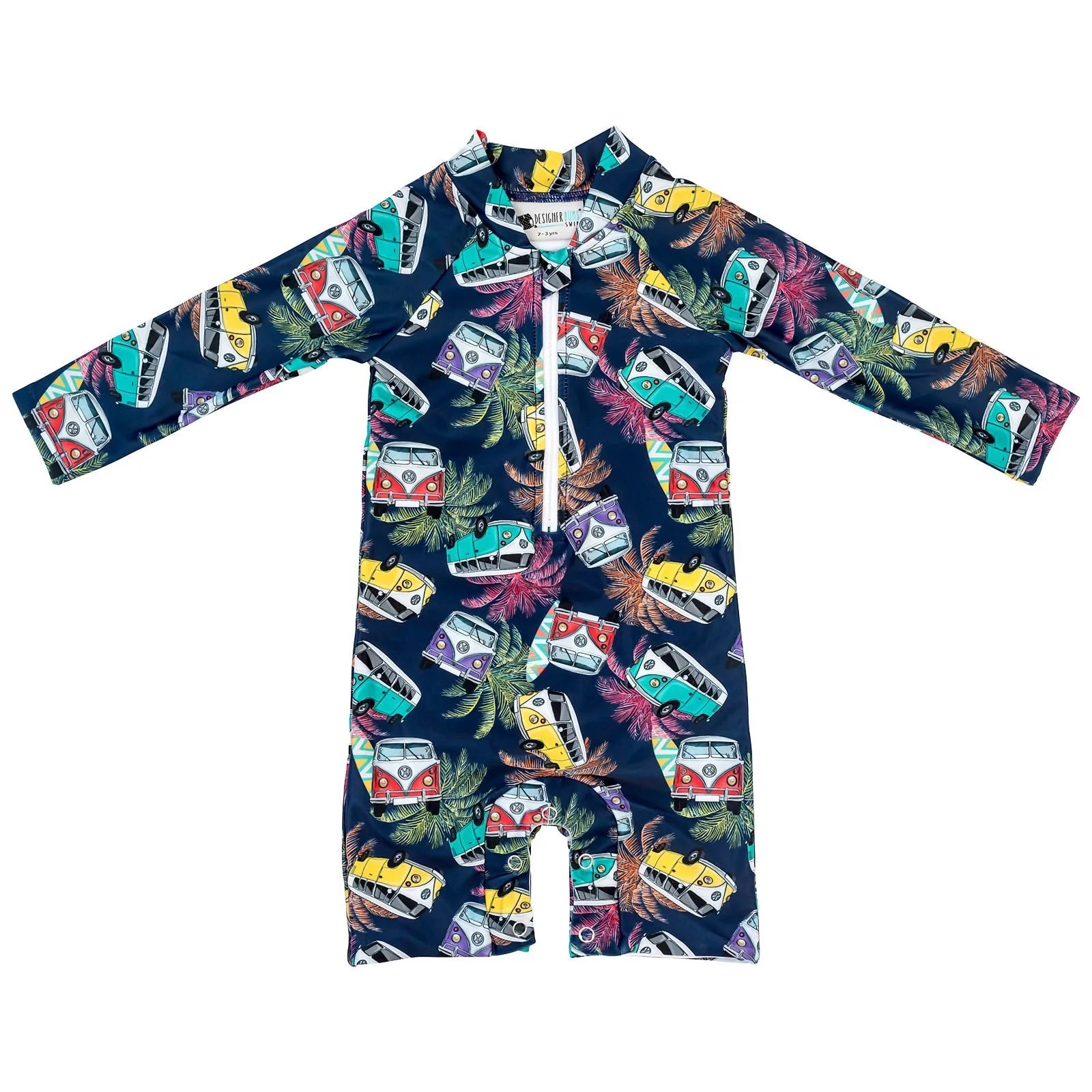 Designer Bums Unisex Onesies are protective swimwear that is breathable and comfortable to wear whilst still providing protection against UV rays. You can expect your Designer Bums Onesie Swimwear to feel soft and silky against your little one's delicate skin. The Onesie is the perfect option for babies as it comes in 6-12mo sizes all the way up to sizes 3-4.
Designer Bums Onesie Swimmers feature long sleeves and short legs to provide as much coverage from the sun as possible whilst giving your little one comfort and freedom. A zipper opening at the chest and snaps inside the legs make this onesie easy to use and allows for easy access to your swim nappy for changes (size 3-4 does not have snaps inside the legs). There is no need to pull your baby swimwear on and off whilst dealing with a soggy swim nappy. 
Designer Bums Swimwear is made from Repreve, a sustainable material from the ocean, and landfill-bound plastic bottles. Each piece features our signature hand-illustrated artist designs created exclusively for Designer Bums. 
Features 

Protective Swimwear: UPF 50+ 

Sustainable materials REPREVE

Exclusive hand-illustrated artist designs

Designed in-house at DB HQ in Melbourne 

Zipper opening at the chest to allow you to roll the suit down the body instead of over head

Zipper protector to prevent rubbing and discomfort

Snaps inside legs for easy nappy changes (size 3-4 does not have snaps inside the legs)
Share