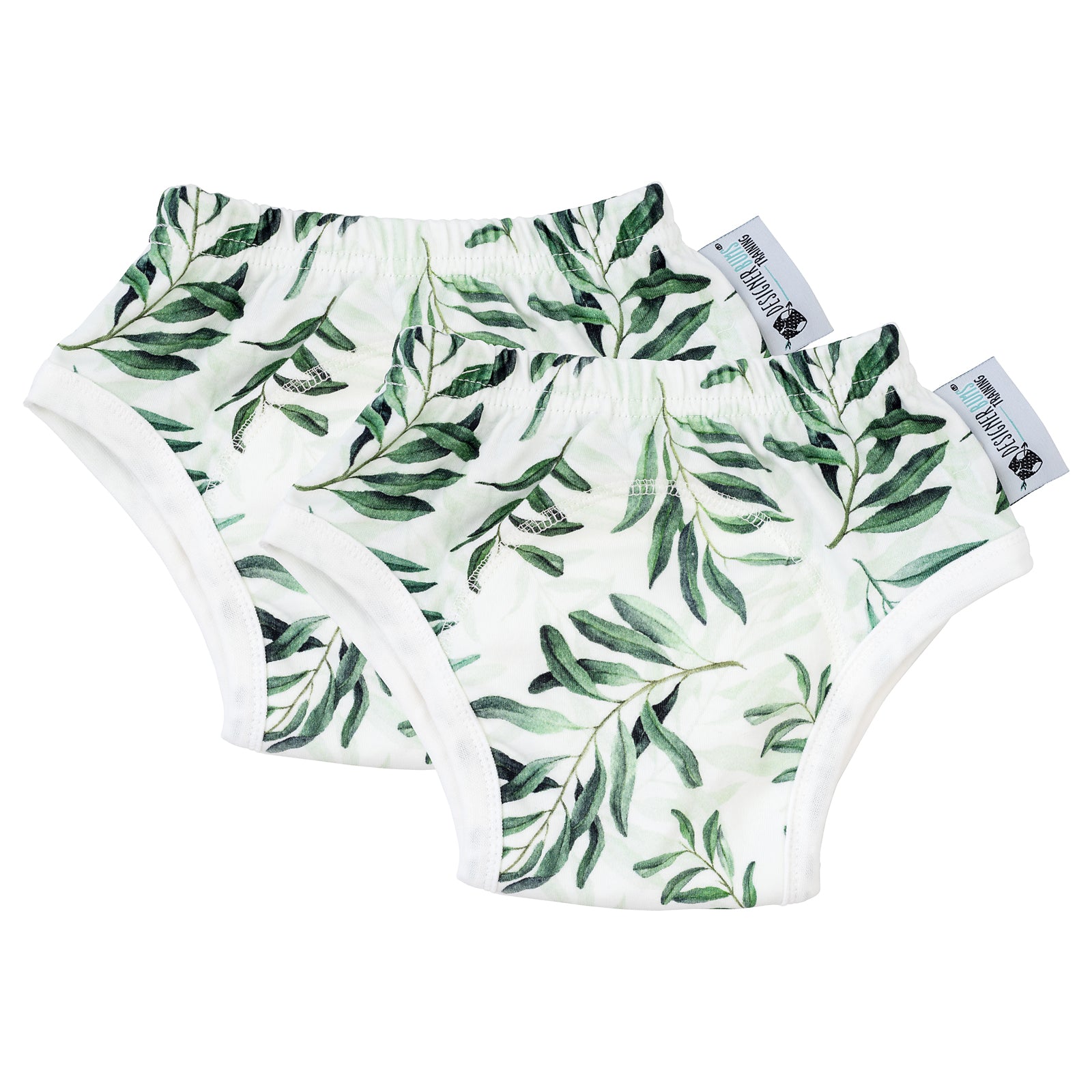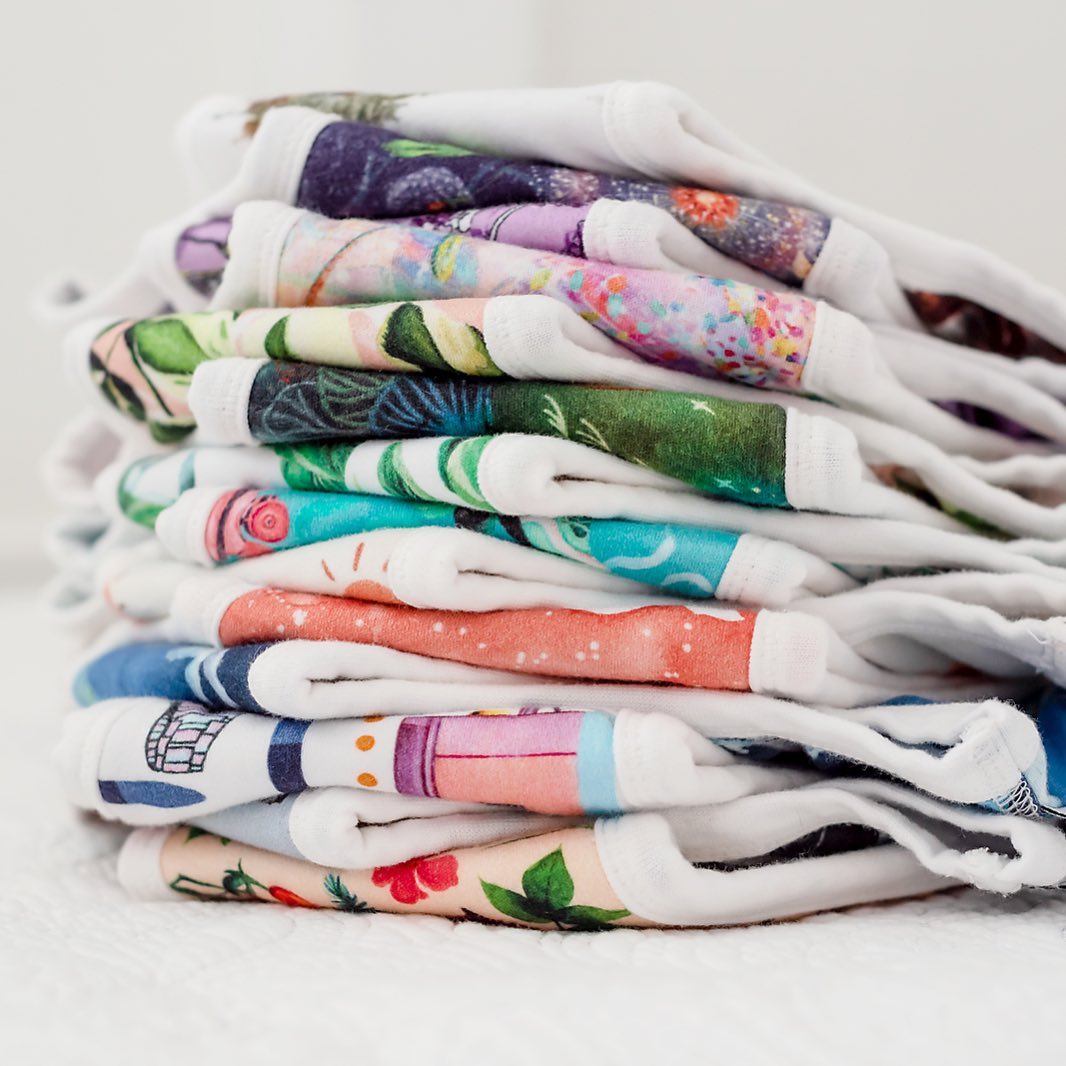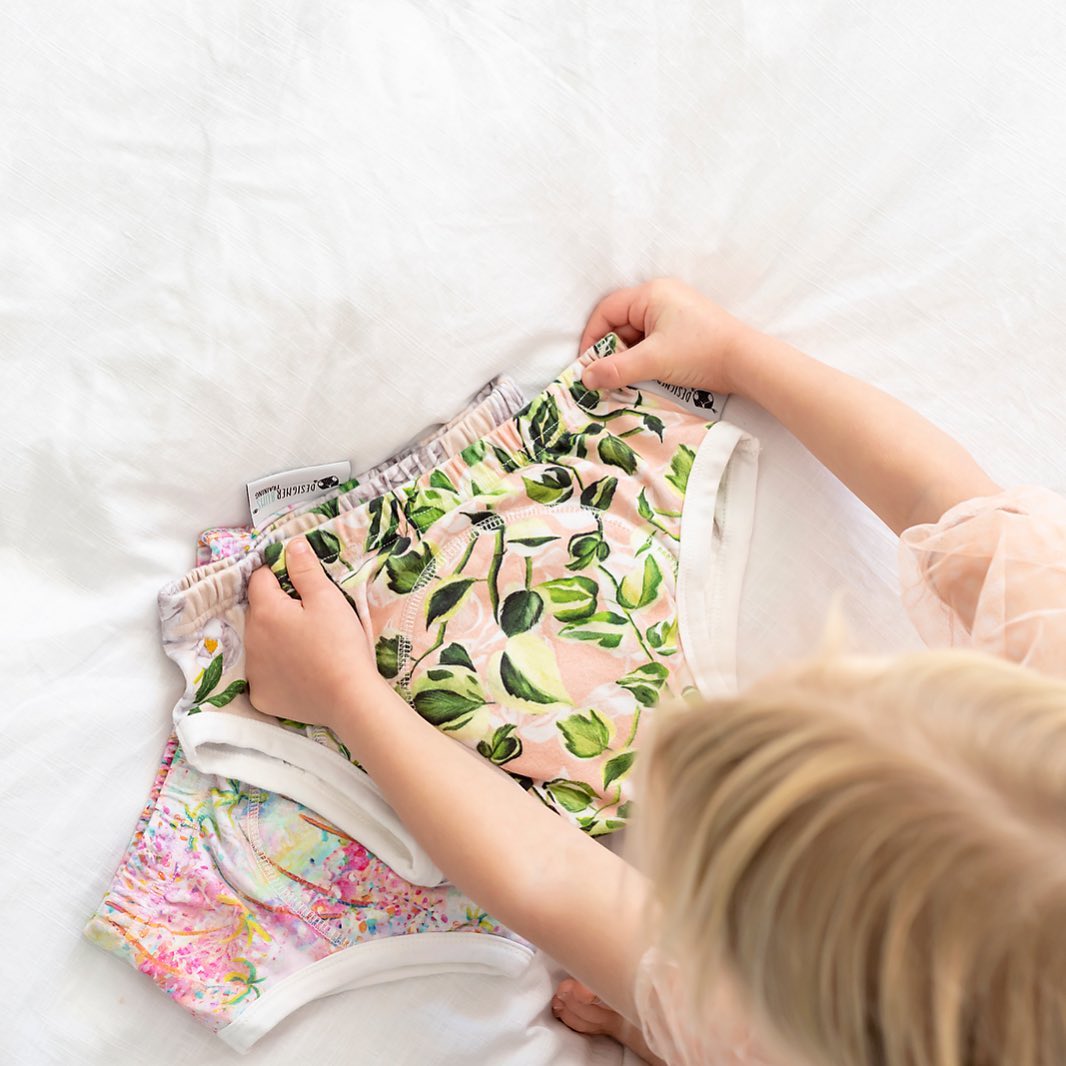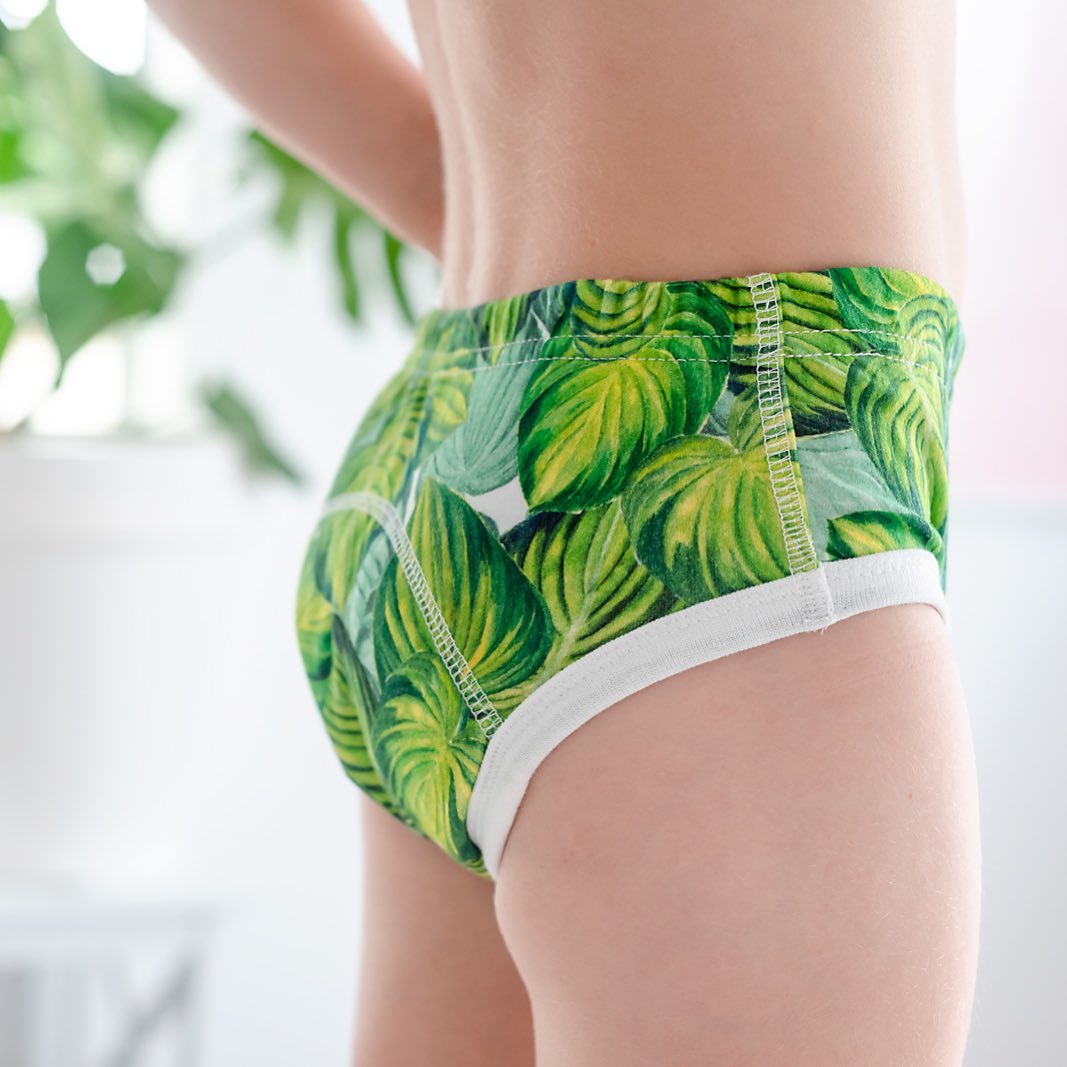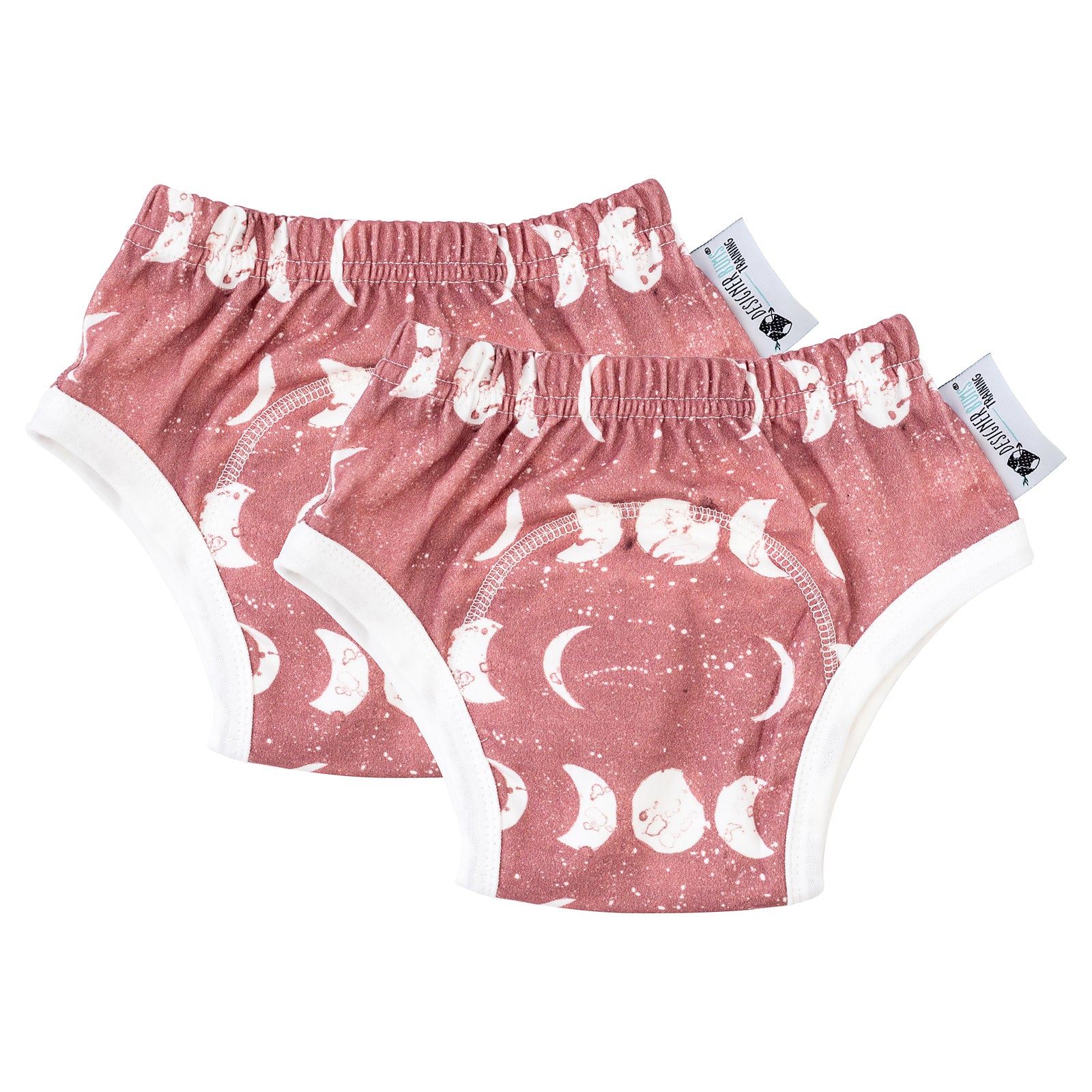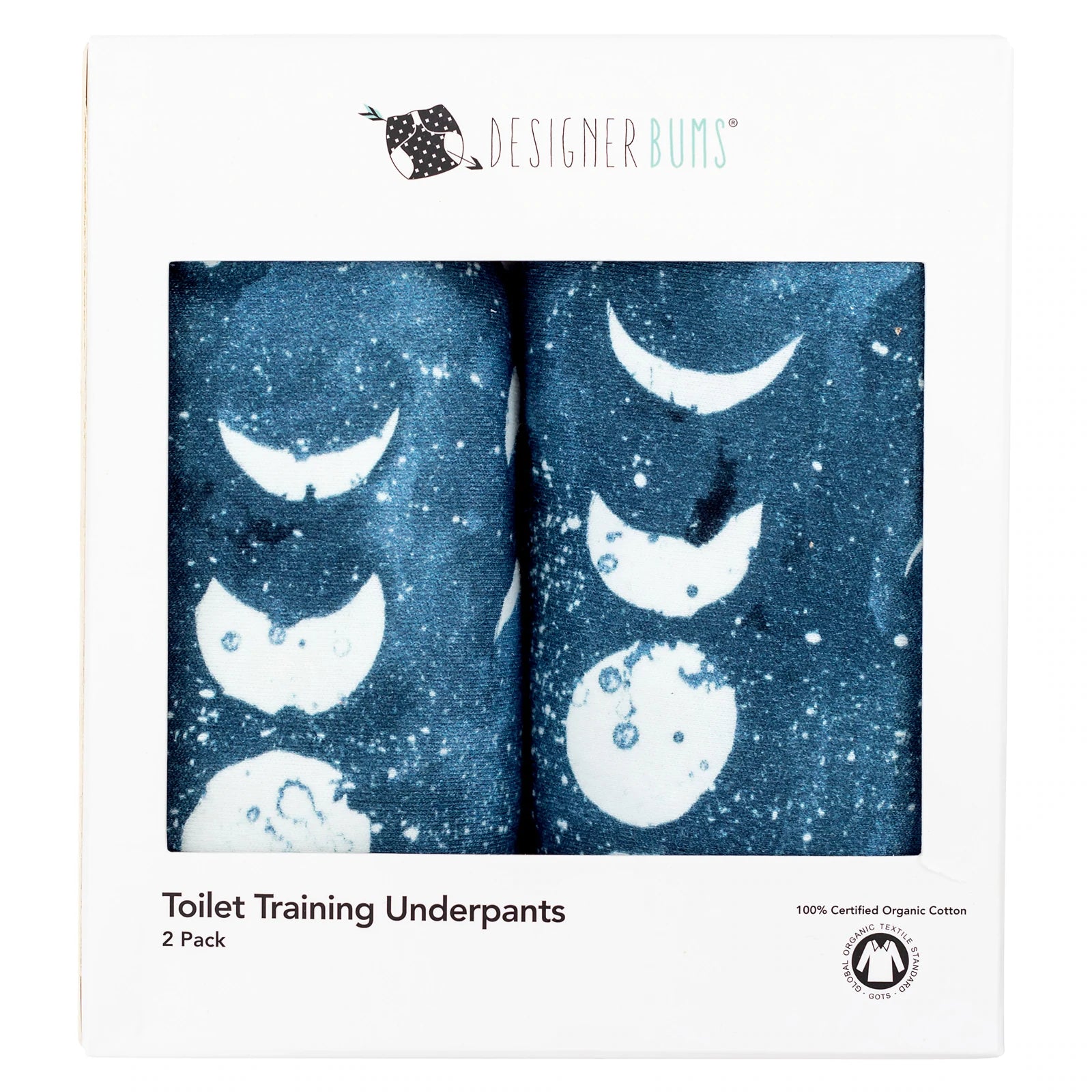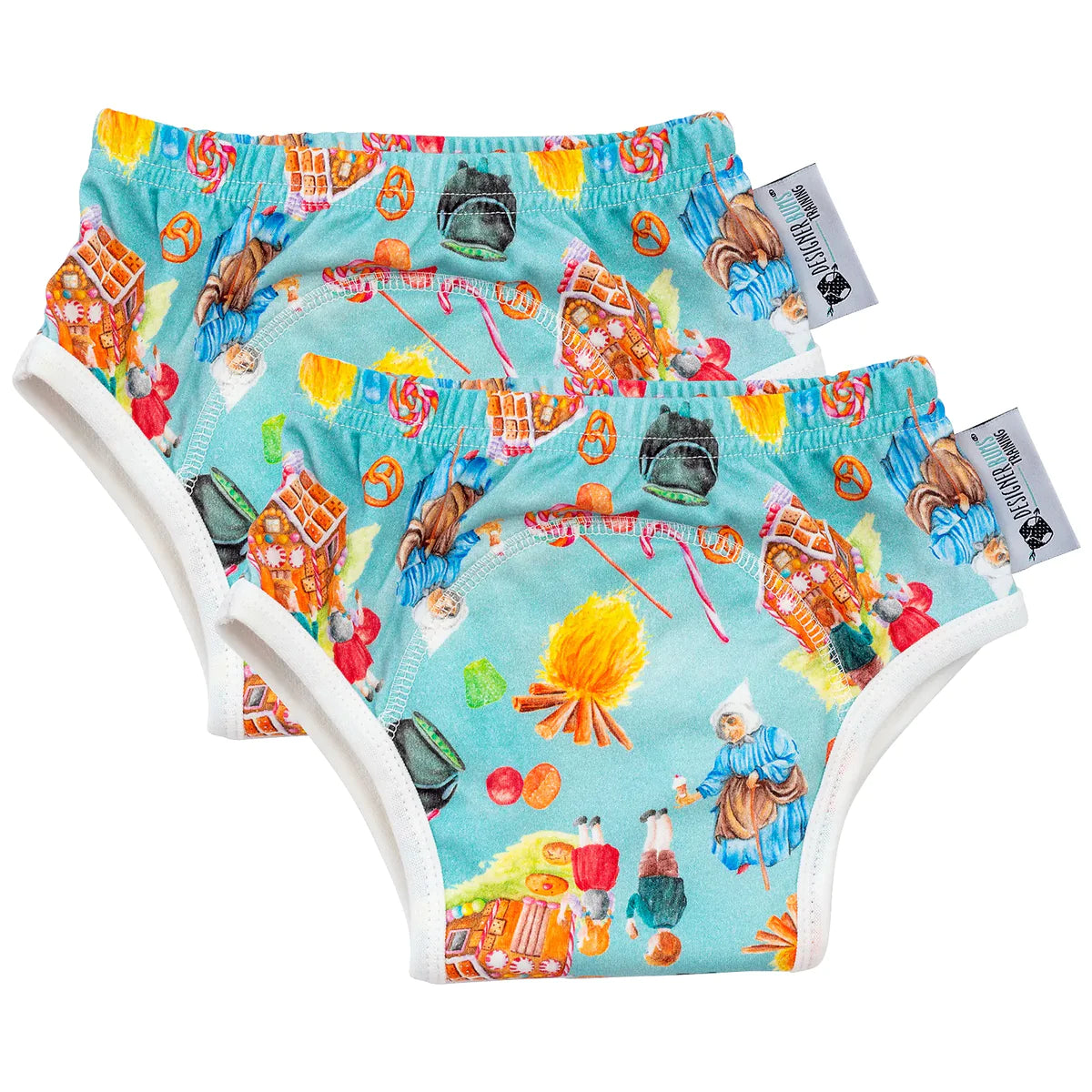 Designer Bums Reusable Training Pants the perfect support for the next step in toilet-training toddlers while transitioning out of nappies. The pull-up style creates familiarity with wearing underpants and gives children an easy-to-use system to make going to the bathroom independently as easy as possible with no snaps, inserts or tricky things! Designed for day use and small accidents before getting to the toilet, with a hidden layer of breathable and water-resistant TPU helps prevent moisture escaping when little accidents occur. 
Made from premium GOTS certified organic cotton jersey featuring a range of our signature designer prints to make choosing underpants fun and appealing for little people. Designer Bums Pull-Up training Underpants are lined inside with six layers of highly-absorbent high-density, organic cotton muslin sewn through the gusset area which is manufactured to OEKO-TEX Standard 100 to ensure the exclusion of harmful ingredients, meaning they are safe for delicate skin and kind to the environment. Not designed for heavy wetting or overnights.
WASHING
Turn underpants inside out and warm wash at MAX 40-60 degrees. For best results, turn inside out and hang-dry indoors or outdoors with the absorbent cotton panel facing outwards. The in-built panel will continue to expand and increase with absorbency after multiple washes.
SIZE S
Recommended Weight: 10-15kg
SIZE M
Recommended Weight: 15 - 20kg
Waist: 28cm, Groin Width: 12.25cm, Thigh Holes: 17cm
SIZE L
Recommended Weight: 20-25kg
Waist 29cm, Groin Width: 12.25cm, Thigh Holes: 18cm
Share