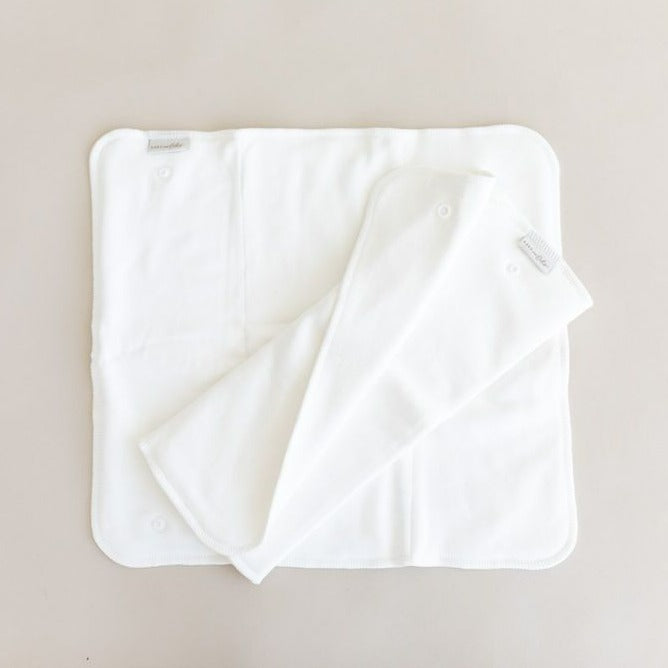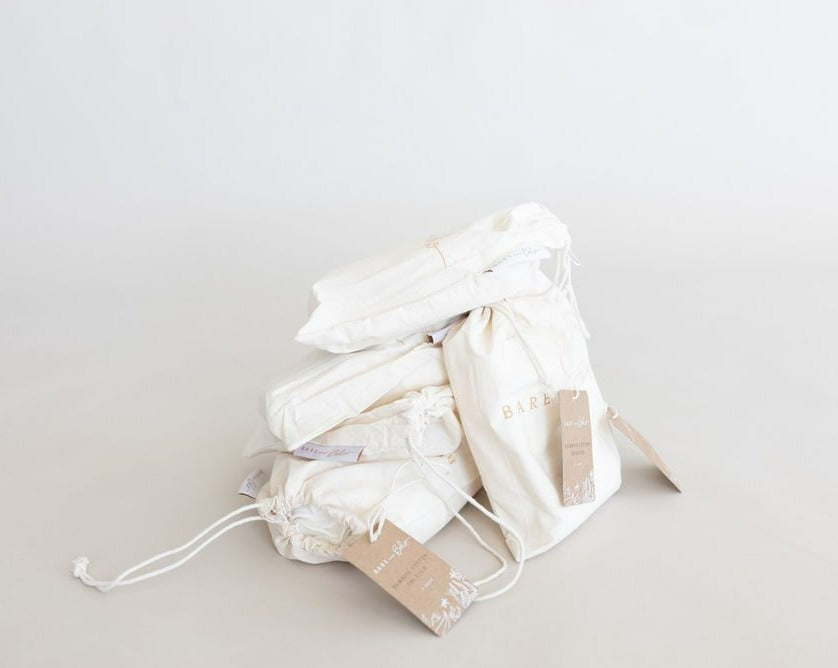 Designed as an alternative option to our regular elasticated inserts. Bare and Boho trifolds offer ultra-boosting potential for super-heavy-wetters where a dedicated night option is required for longer lasting overnight. Once folded, the Trifold offers 9 layers of premium bamboo-cotton fleece, offering a soft, yet ultra-absorbent padding.
Simply fold as per the stitching lines, and use the snaps on top and base of trifold for reference. Trifold can be snapped directly to the shell lining and underneath our regular cloth inserts. Alternatively, for ultra-heavy wetters, the trifold can be sandwiched in between both our regular insert and regular cloth booster, and snapped accordingly. Due to the folds, drying is quick and easy!
Available in dual sizing: Newborn 1-5 kg or One-size 4-18 kg.
Share