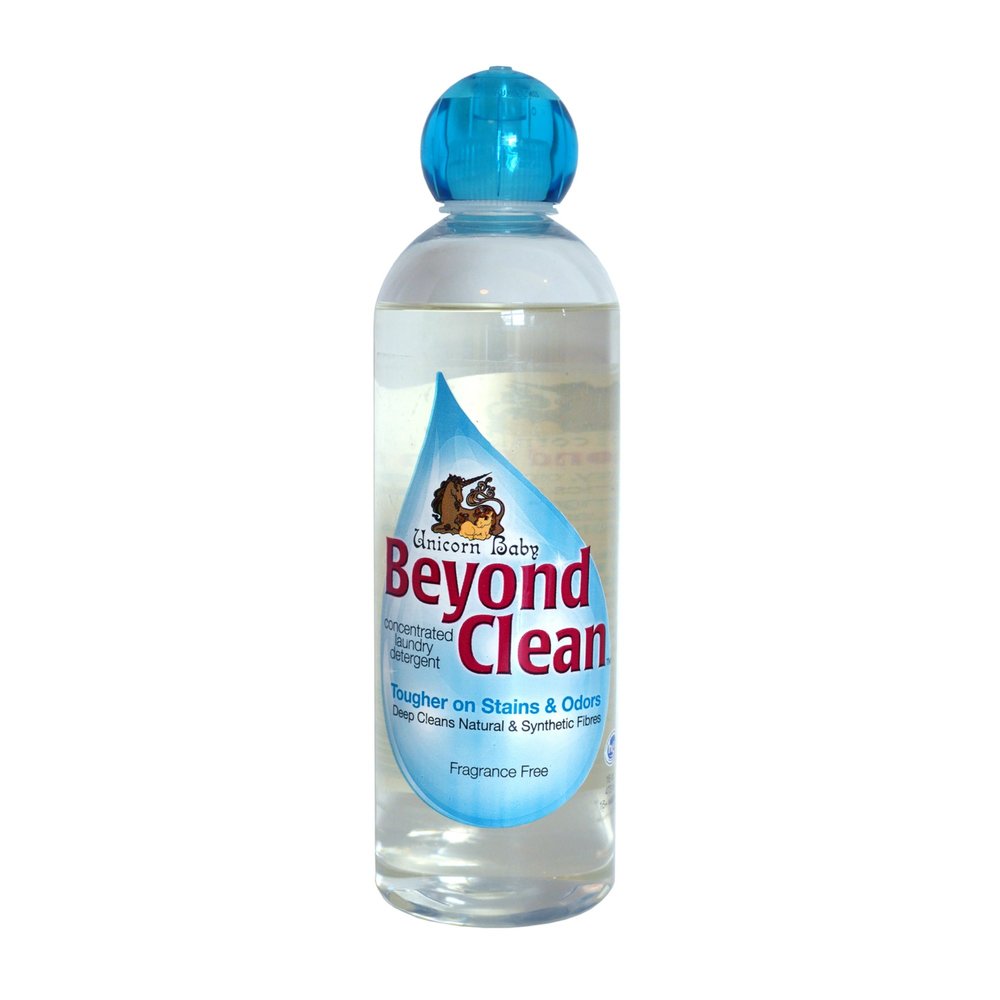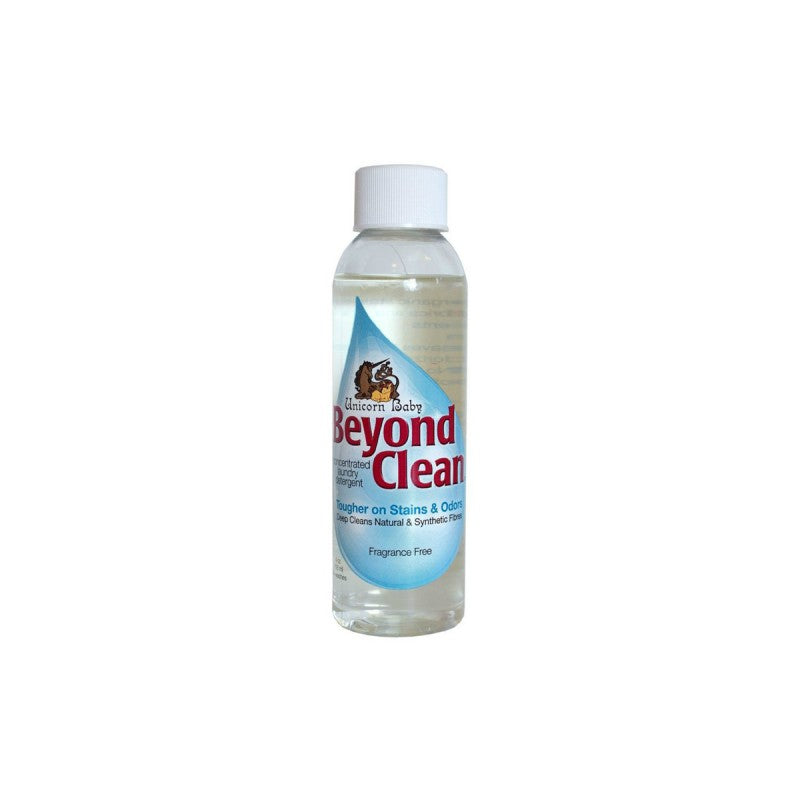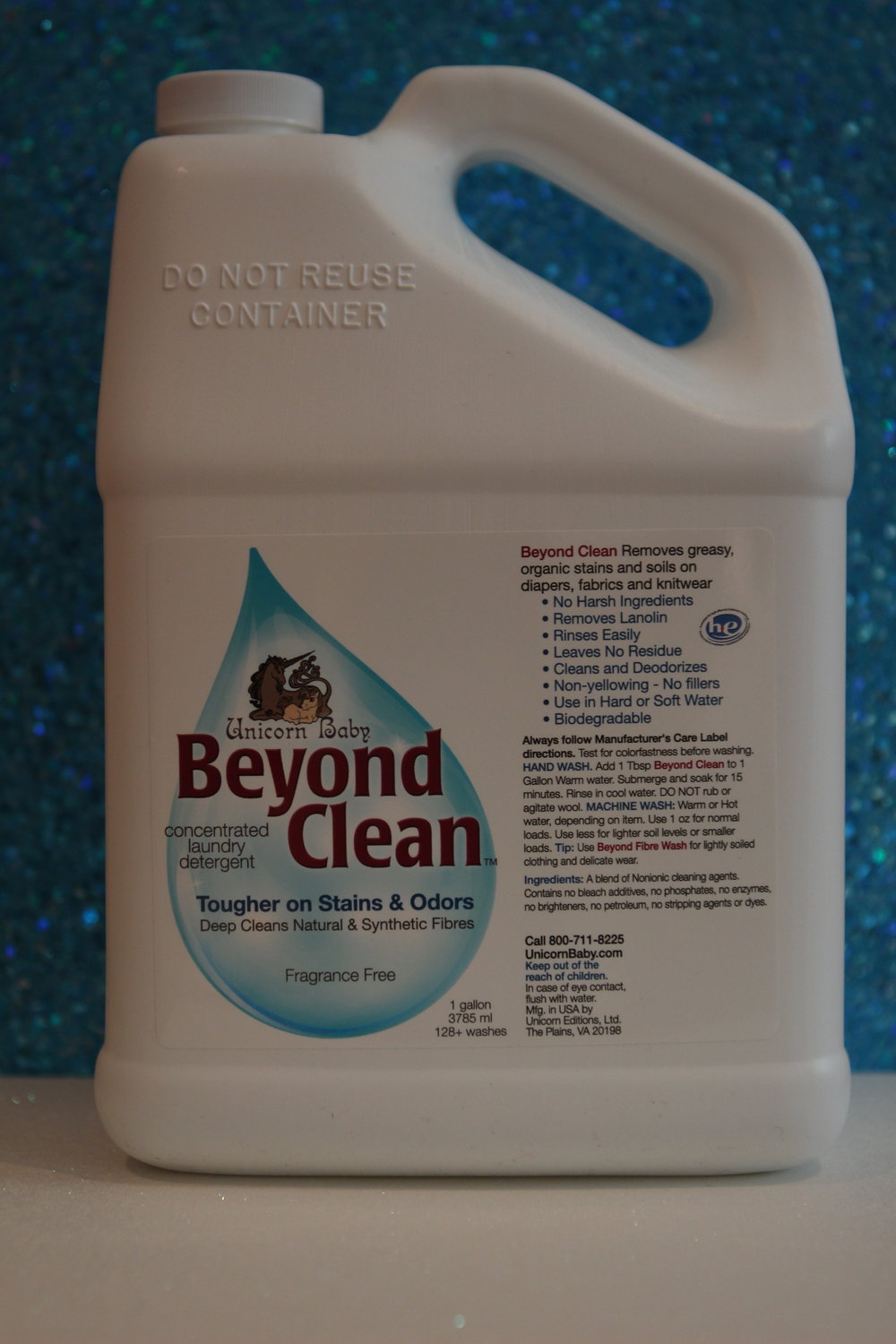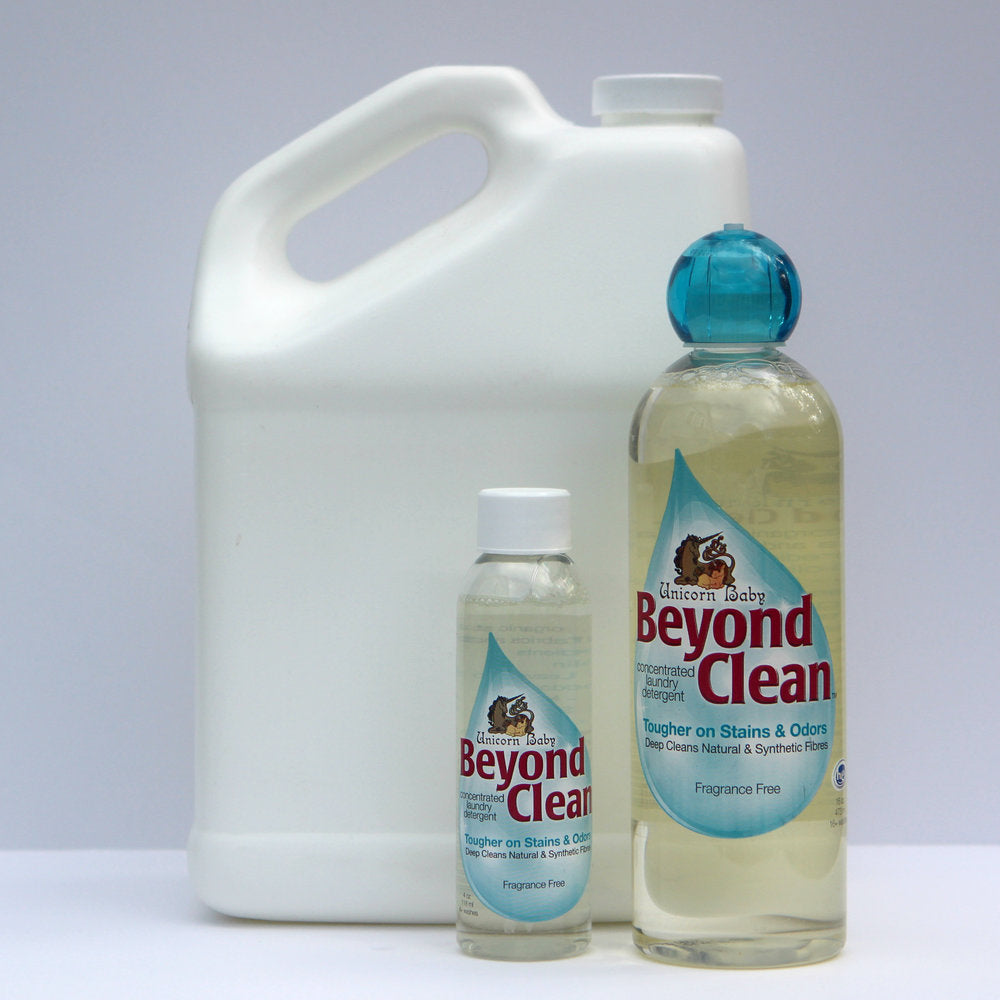 Unicorn Beyond Clean (Unscented)
Unicorn Clean Deepest Cleaning Detergent and Fragrance Free! 
Scouring Raw Wool & Mohair
Washing Cloth Diapers
Treating Stains and Odors in Fabrics
Deep Cleaning Grease, Grime, and Grunge
Our most Powerful Detergent
Ingredients: Anionic and nonionic surfactants. The anionic surfactant is an organic chemical that converts electrically charged particles in solutions to remove dirt. The Nonionic is a low sudsing surfactant that helps with water hardness i.e. Organic chemicals that change the property of water. In addition a copolymer that helps break down soils while avoiding redisposition on fabrics and Ethanol - stabilizers for the dirt removing agent are added. Aqua and .0004% essential oil. Contains NO bleach additives, phosphates, enzymes, brighteners, petroleum, stripping agents or dyes.
Always follow Manufacturer's Care Label directions. Test for colorfastness before washing.
Made in USA.
Share
wool cover cleanser
I use this to wash my wool covers, can clean tough poop stain. I washed my kitchen towels too and it can strip away the greases effectively.