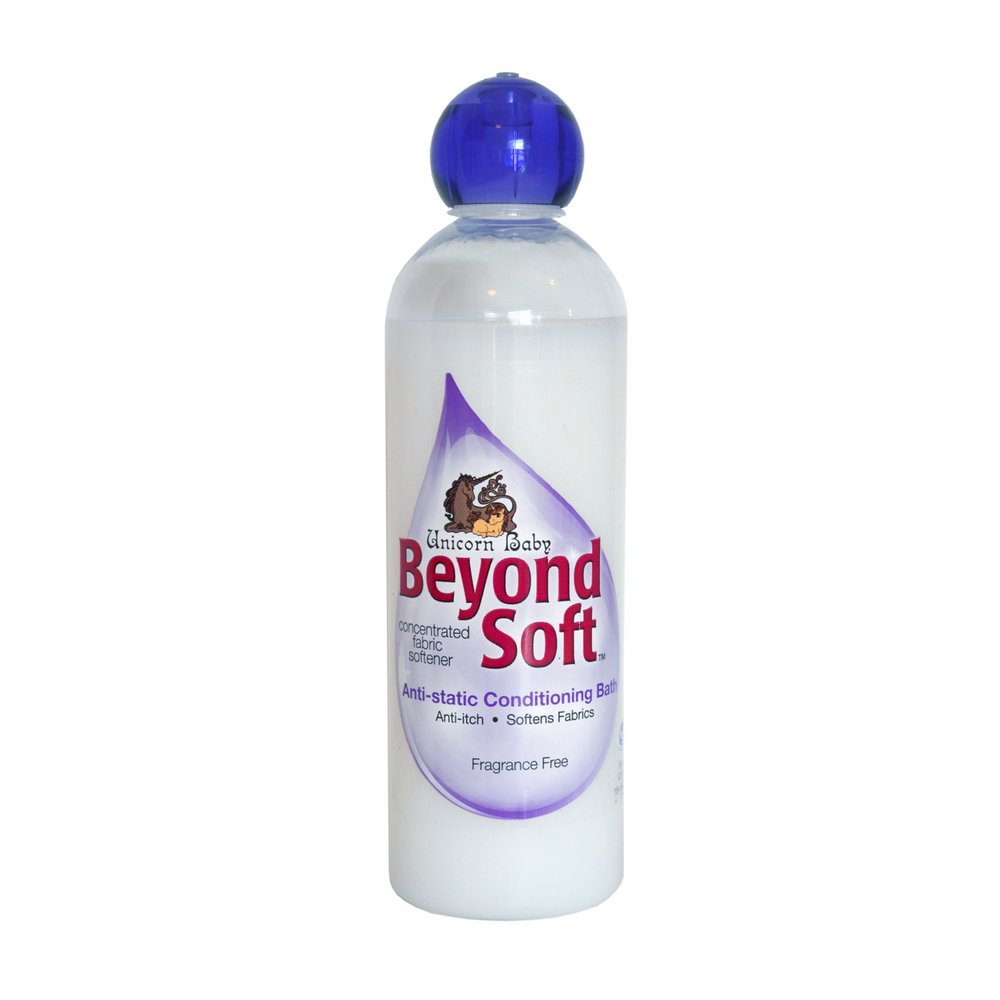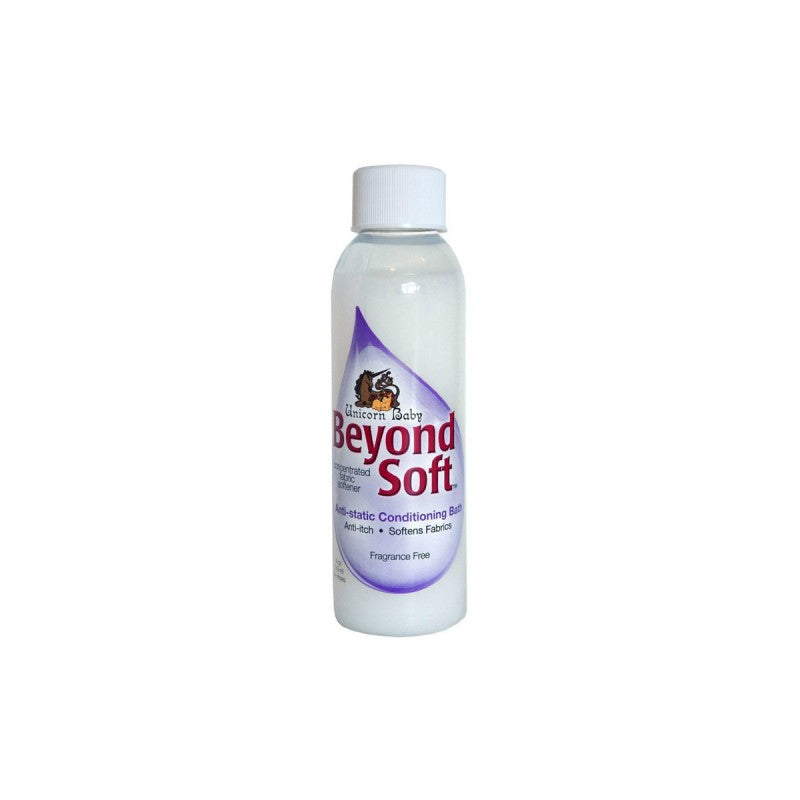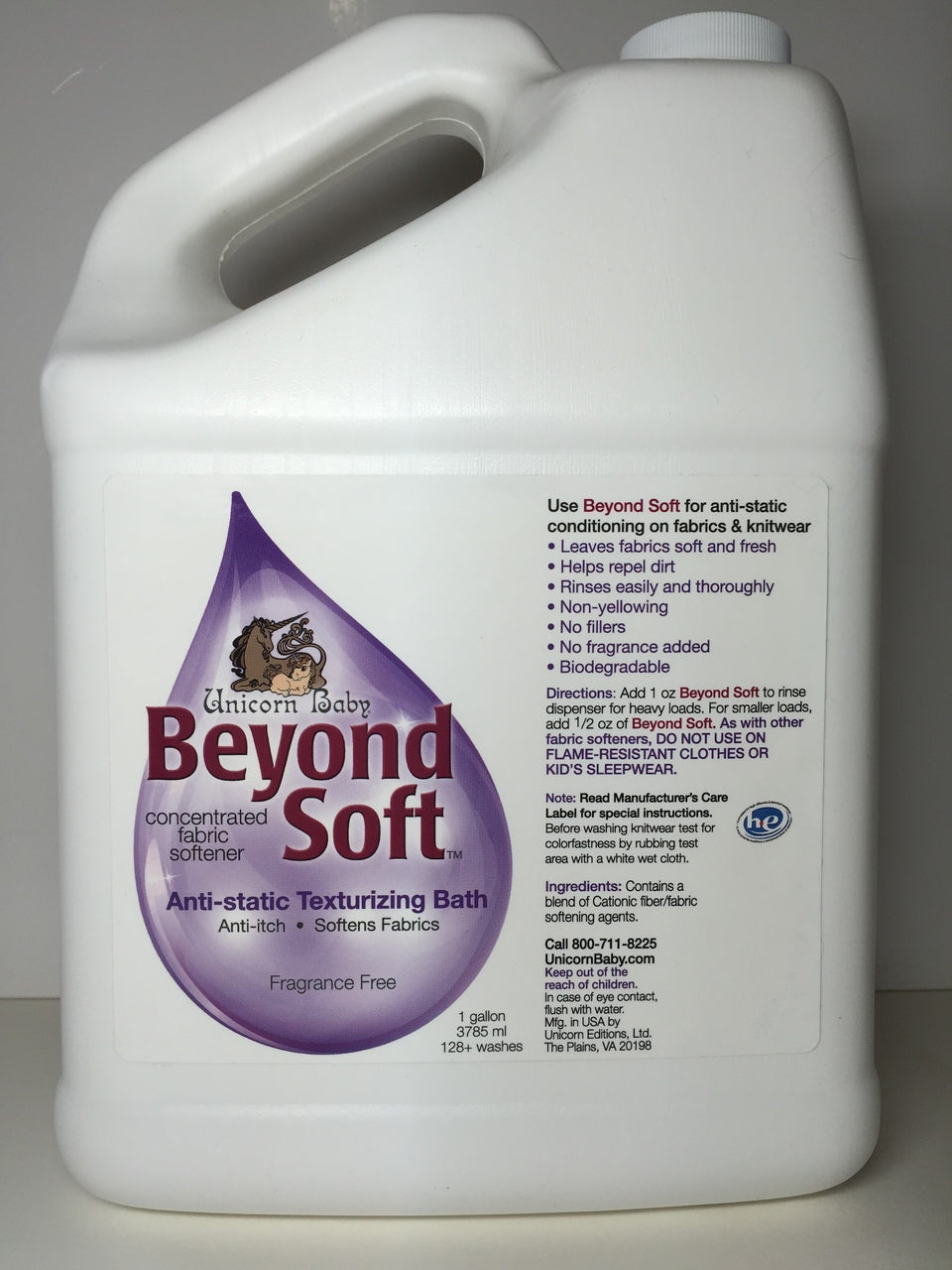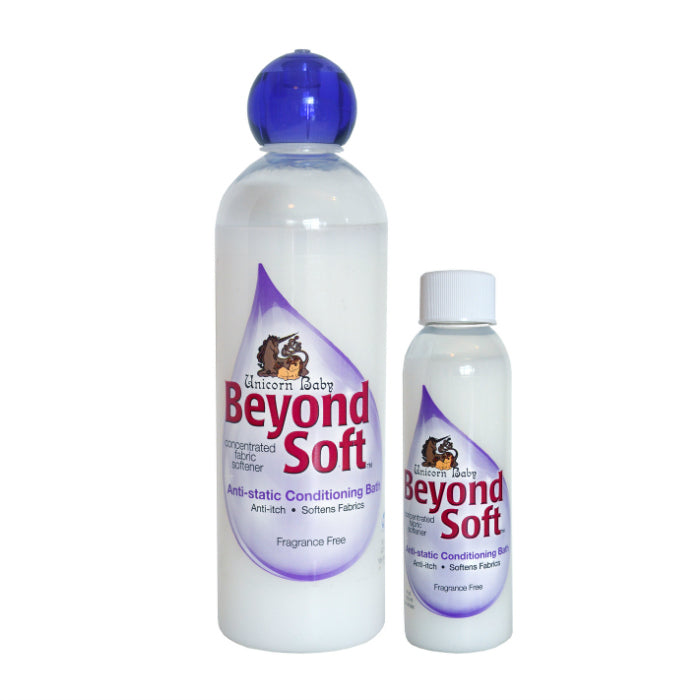 Unicorn Beyond Soft (Unscented)
Unicorn Clean Beyond Soft is a un-scented Fiber Conditioning Rinse. 
It enhances softness of delicates and synthetics
It softens, illuminates, and makes natural fibers anti-static
Fragrance-Free
Non-yellowing. 
Reduces the "itch factor" in wools. 
Earth friendly, biodegradable. 
High efficiency washer compatible.
Ingredients: Nonionic Surfactant – Cationic Quaternary which is an anti-static conditioning agent, Glacial Acetic Acid (a vinegar like solution) that helps lock in colors, aqua and .1% lavender fragrance (classic scent)or .0004% essential oil (fragrance free).
Always follow Manufacturer's Care Label directions. Test for colorfastness before washing. As with all fabric softeners, DO NOT USE ON FLAME-RESISTANT CLOTHES OR KID'S SLEEPWEAR.
Made in USA.
Share