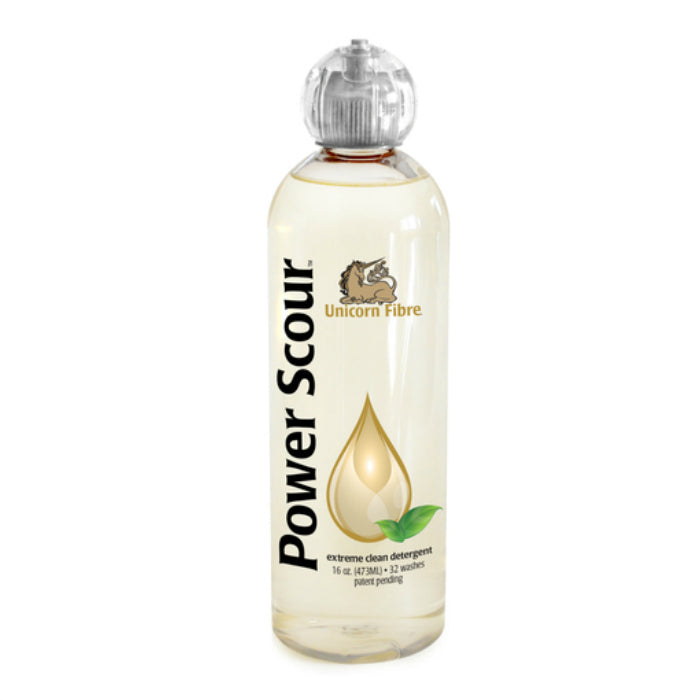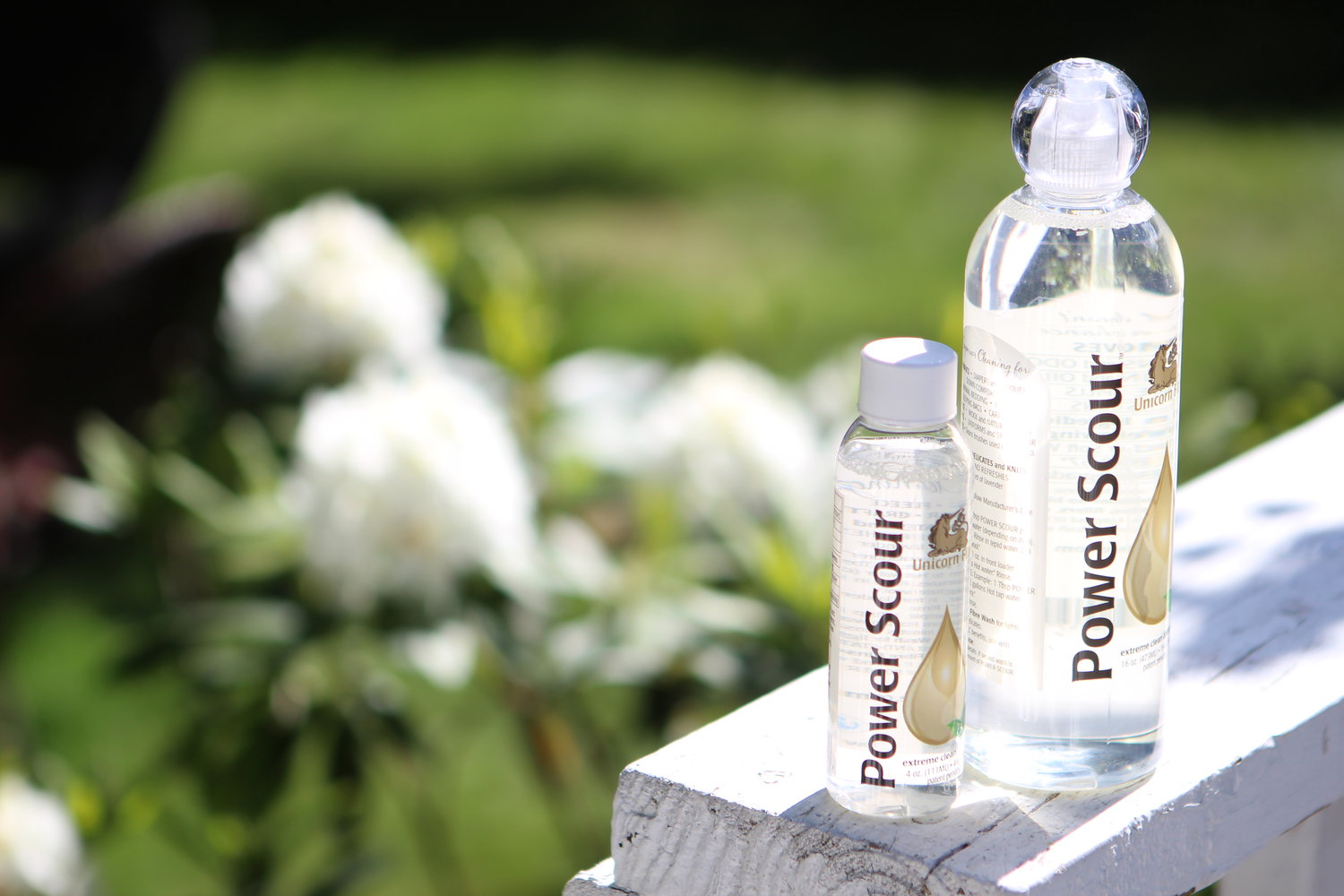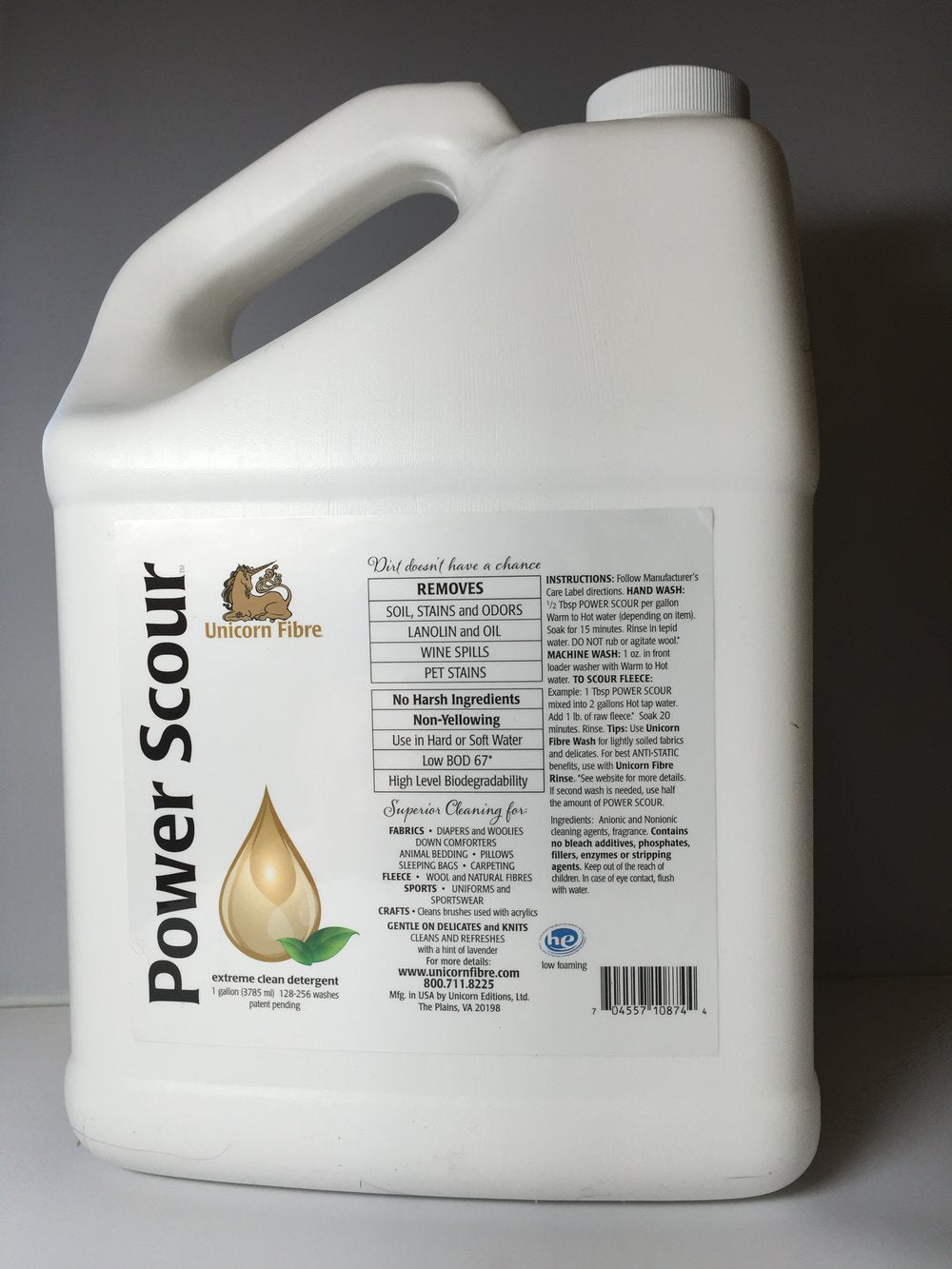 Unicorn Fibre Power Scour (Classic Scent)
Unicorn Clean Deepest Cleaning Detergent with a Fresh Scent. 
Scouring Raw Wool & Mohair
Washing Cloth Diapers
Treating Stains and Odors in Fabrics
Deep Cleaning Grease, Grime, and Grunge
Our most Powerful Detergent
Ingredients: Anionic and nonionic surfactants. The anionic surfactant is an organic chemical that converts electrically charged particles in solutions to remove dirt. The Nonionic is a low sudsing surfactant that helps with water hardness i.e. Organic chemicals that change the property of water. In addition a copolymer that helps break down soils while avoiding redisposition on fabrics and Ethanol - stabilizers for the dirt removing agent are added. Aqua and .001% lavender fragrance. Contains NO bleach additives, phosphates, enzymes, brighteners, petroleum, stripping agents or dyes.
Always follow Manufacturer's Care Label directions. Test for colorfastness before washing.
Made in USA.
Share